Why Should You Always Update WordPress?
A wide-spreading word these days in the technological era, "WordPress" is amazing open-source software. As it is software, it definitely requires some updates. And each year as the new algorithms & techniques introduced in the development world, updates come into existence. That's quite obvious!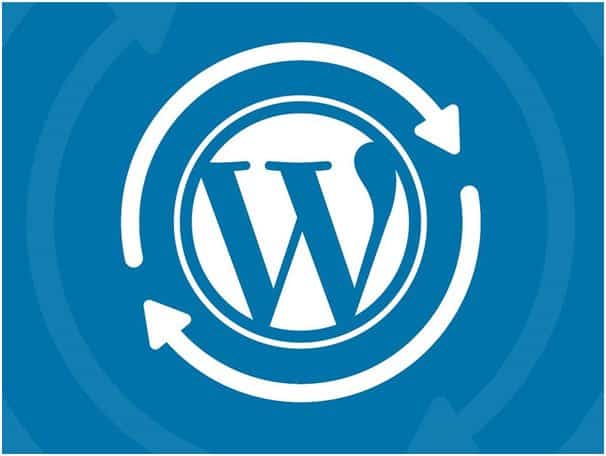 If we come to the WordPress update, it matters a lot for improving its performance. In precise words, its update is essential to make it work faster and more secure than ever. Just like you update other software in your development platform, updating WordPress is also crucial to ensure quality functioning & high performing website.
If you are hunting to know why its update is essential & why you should keep it up-to-date like your other software, then have a look at the key reasons.
Before proceeding ahead, you must know what WordPress update exactly is? So, let's put insight into that & then move towards the reasons.
WordPress is a set of files of the open-source project. Everyone associated with the IT & development world can download the latest version of WordPress core from the repository. The repository is specially designed to see updates automatically, whether they are its core updates or related to plugins or themes. You will see all types of updates here to further implement in your running projects. Once you update WordPress on time, you will have the best site performance & results.
Top 5 Reasons to Update WordPress:
For Security:

Security is one of the crucial reasons behind keeping your WordPress site up-to-date. Updates will emphasize quality security improvements that protect your websites from being exploited.

As WordPress is open-source software, it helps a large group of website developers and IT specialists who are continually testing every version of the software and correctly resolving security fixes. Neglecting to WordPress updates can make your website a soft target for hackers.

For Speed:

The primary job of WordPress developers is to make things faster & secure. Every new propaganda introduces some performance augmentations that make WordPress work faster and more effectively.

For instance, WordPress 4.1 upgraded complicated queries & WordPress 4.2 updated JS execution for navigation menus, which helped the performance of websites to a great extent. And as speed is a crucial part of Search Engine Optimization, you should keep your WordPress website up-to-date to guarantee the excellent performance accumulations & opportunities.

For Bug Fixes:

Another essential reason to update WordPress is "bugs" that can harm your site's performance. Even though every new update of WordPress runs through meticulous testing, still many times, tiny bugs slip into the codes. These unwanted bugs can harm your site.

So, why take risks just because of minor updates, update WordPress timely & reduce all issues created by viruses.

For Compatibility:

Usually, themes & plugins developers regulate all updates with significant WordPress releases to assure they're getting the notable benefits of recently accessible practices and improvements.

But still, in many cases, a crucial update can divulge your WordPress plugins if they weren't heeding the essential practices and coding standards. Therefore, you never lack in storing regular WordPress backups. This is when you fall in the downside of the updates; if you update it on time, then you may have the following benefits:

Excellent compatibility
Amazing WordPress features
Enhanced WordPress security
Satisfying experience
A bug-free website

New Features

Word "update" states added features & more security. Every new update of WordPress introduces new features customized to meet the user's expectations & improve their experience.

Earlier developments introduce the fantastic facility to add embeds in a given text & video widgets quickly. Similarly, upcoming updates will hold remarkable features that can advantage your site. So, updating WordPress will not only enhance your capability to add new content to your website but also offers you various other advantages.
And if you are curious to implement new changes in your running projects or websites, then updating WordPress can help you better rank your site on the search engine.
Well, it's about the reason why you should update WordPress. If you have made up your mind to update and look for ways, then don't worry! We also have got essential ways to update WordPress.
Top 7 Ways to Update WordPress:
Backup your website
Turn off cache
Update plugins as well as themes
Update the WordPress core
Turn on the caching
Check if any issue is still there
Back up your website finally
These seven steps are the heart of the WordPress update process. Just by implementing these seven steps, you will have amazing results on your site.
In Conclusion:
We hope, now, you have clear your mind about why WordPress update is essential and why you should opt for that.
If you know the updates and want to update them but are unable to understand a few of the technical terms, then we suggest you hire a WordPress developer. A developer will not only update your WordPress but also help you track down the performance of your site.
So, if you are still in doubt that you should update WordPress or not, then comment below. We will explain to you more reasons.
And if you have got what we tried to convey to you, then the steps mentioned above will be going to change the entire way you optimize your WordPress site.