Why open source CMS is so very awesome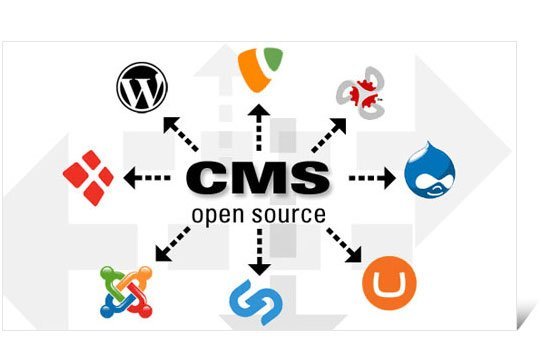 Content Management System is basically a system that allows you to edit stuff that you post on it, for example, delete a piece that you no longer like or shorten a piece you think is redundant or even publish a story.
Now to the pressing question: What is Open Source CMS? It's a system that is largely free with the code being available to anyone for use.
So, there are hundreds, if not more, people, managing it together collaboratively. The most popular examples of Open Source CMS are WordPress, Drupal, and Joomla.
Open source is constantly updated

An open source community is huge- with many people working on it- which in turn means that it's constantly being updated.

A website that's making use of the most recent technologies as well as has bugs that are consistently and fairly quickly being taken care off allows you to work more efficiently without any delays. It also provides you with a dynamic environment to work in wherein you have numerous opportunities.

Open source is cost effective

With a proprietary system, the barriers to entry are high which means the community is small and limited. With such a community working on the system, updates are few and fixing of existing bugs slower.

Thus, a lot of times, those using a closed system end up hiring professionals for a software or service, you need for your webpage which can be incredibly costly.

For example, you need a calendar for your upcoming event on your webpage and more often than not, you'll have an

Open Source plugin for it for which you may have to pay a small charge but this will be a lot cheaper than hiring a developer to make it from scratch. And this is just one of the many updates you will need for your webpage.

Open source is compatible with most other systems

Since a large number of people are working on an Open source system, it tends to be able to work with other systems.

Many software developers invent ways that allow you to assimilate your website with their system by giving you the option of using a lot of third-party applications. Of course, proprietary systems also allow you to do the same but your connections are limited. Therefore, it's better to use Open Source.

Open source allows customization

Open Source is big on customization. It works in such a way that the existing templates are just basics that are meant to be tweaked to suit your liking by either making use of plugins or your developer.

However, with really big Open Source systems like WordPress, the community is always building new templates and plugins which means you have that much more to choose from!

What's even better is that if you're on a budget, you can literally cut a massive amount that you would have invested in the look of your website by choosing a pre-existing template. This is an option that is largely unavailable in closed source systems.

Open source is flexible

Open source has numerous vendors who create multiple solutions to your problems. So, for example if I were to start a business, I would only have to develop my web page and customize it as I want in an open source system but had it been a closed system, this would not have been so easy because I would have had to spend weeks understanding and signing the terms and conditions as well as hiring developers to create applications that help me with my problem due to the limited options available.

So, if for instance, I wanted to start my own blog on a whim, which option do you think I'd prefer? Simply put, open source allows you the much-needed flexibility and agility that is required in today's world.

Open source allows you to start small

With open source, you can easily begin small by creating your webpage on community versions. Later, if your business or work requires you to expand, you can move to a commercially supported solution.

However, if your work doesn't need commercial support, you can always continue on a community system. Essentially, you have various alternatives that can pick from with no pressure from the system.

Open source is completely transparent

With open source, codes are available to everyone so much so that you also know how bugs are being fixed and how the community is developing different features.

This means that there is nothing that is hidden from you which is unlike a closed system that may contain limitations or other similar unwelcome surprises since the codes there are produced in secret. Hence, with open source, you know what you're getting yourself into.

Open source is reliable

Since many people use this code, it tends to be improved on consistently. With codes that are being worked on consistently by experts, there is no reason to doubt their credibility and thus, you find yourself with a system that you can easily rely on. In fact, open source powers 90% of the internet today.

Open source for eCommerce

It is expected that by the end of 2018 eCommerce sales would reach $5 trillion. Developing an eCommerce website requires its own exclusive Open Source CMS tools. eCommerce Web Development industry is now big business and tools like Magento, PrestaShop or Open Cart are some of the most popular Open Source CMS examples.

Open source is secure

The fact that the codes are available to all, makes it a dangerous proposition but rest assured because the community's response to security has been prompt and effective.

In some cases, when the code has been decades old, the community has worked together to fix the issue rather than use a code molder like in a closed system. Which are a great advantage of an open source system and their excellent security track record only furthers this point.

But if you're not very trusting of the large community of experts you can add another layer of protection by hiring a developer who helps you personally keep your webpage secure.

Open source is the future

Increasingly, mobile, web and even cloud solutions are being developed on an open source system. In fact, some analytic data is only available on Open Source!

The Android platform is built on open source and it's actually becoming the future of architects seeking to build softwares.
So, what are you waiting for? Quickly build yourself that website you've been thinking about on an open source system without any hesitation.