Why Is Small Business Website Design So Important?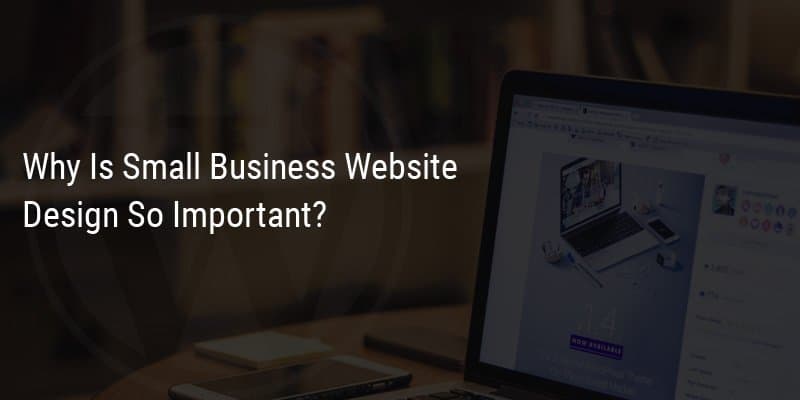 You run a small business and have been told that it is important to create a website, but you are not sure why you need to have one. Over the past decade, having a website has become more important than ever for small business owners because it gives these small businesses an opportunity to reach more people and grow much faster than they would have been able to long before people were using the internet to shop and look for different services or products. Because the design of your site is something that can help your business expand over time, it is something you will need to take seriously.
Start Planning
Before you build a website, you should start planning ahead by thinking of several different things that are of importance. There are certain things you will need to consider before you start focusing on the colors and the layout you plan to use. For example, you need to figure out who you are trying to target when creating your site and you will need to think about what you want people to learn from visiting your site.
There are some people who make the mistake of skipping the planning process and they often regret doing so because it is something that backfires later when the site does not look as appealing to viewers. If you want to make sure your small business website design matches perfectly with what your business stands for, you should start planning and writing down different ideas before getting started. Even if you are hiring a designer to help with building your website, you can share your ideas with him or her and then collaborate to create something amazing.
Be Prepared to Link to Social Media
During the construction phase, be prepared to have links to social media added to your website. There are a few good reasons to include social media on the site. It could help you improve your visibility online and achieve higher rankings on Google. These two benefits of linking to social media come in handy because you want to have more visibility for your business to get more traffic and to get more people to make purchases from you. You are going to want to have those higher rankings so that it is much easier for hundreds and thousands of people to find you on the internet while performing a quick search.
Double Check Everything
Because the design of your site is so important, you should double check everything after you have a site created and designed by a professional. Make sure everything looks good on different web browsers, including Firefox, Google Chrome, and Safari. Visit the site from your phone to make sure the mobile-friendly version is working as planned. Review your content and check for any errors to avoid uploading content that contains spelling or grammar mistakes. Make sure you do not have any broken links on your site and review your navigation to ensure that it is easy to use.
Double checking the overall appearance of the site and its usability for visitors is something that you need to do. If not, you may miss out on the chance to fix any issues before people start clicking links to go to your site.
Small business web design is so important because it is what helps a lot of business owners get more customers and more money. If you want to earn more and continue to watch your business grow over the span of several months and years, you will need to create a site that has such a professional look and feel to it. What you choose to do now will certainly make a difference in the future and may benefit your business for years to come.