Why is everyone using WordPress CMS?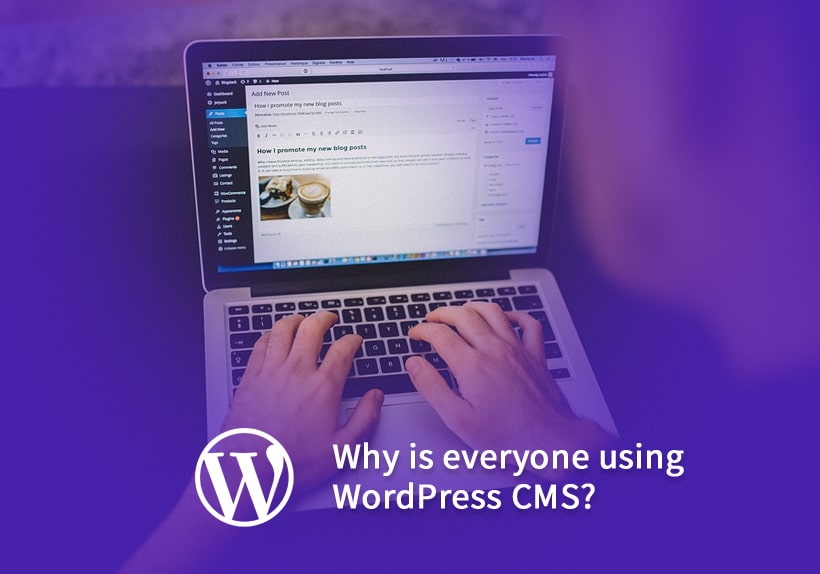 When it comes to website development and design, WordPress CMS is a popular name, and you may wonder why. WordPress CMS (content management system) is an open-source software that allows you to build, modify and maintain websites. Although it has many competitors, WordPress powers nearly half of all the websites on the internet, which means it is quite powerful. Created in 2003, WordPress CMS has been in the market for so long that it knows what users want. Here are more reasons why WordPress is such a popular choice of CMS.
It is free
One notable reason why everyone uses WordPress is that it is free. Although you have to secure a domain name and web hosting service before using it, it is free to download on the internet and use. Depending on your needs, you may decide to get a paid version and use plugins and hostings costing a few dollars here and there, but generally, WordPress is more cost-effective than other alternatives.
It is customizable and flexible
With an experienced provider such as eSearch Logix – Web Development Company, you can create the online portfolio you want using WordPress CMS. WordPress has many applications, including eCommerce and blogging. Since it welcomes all community developers, it offers many themes, email marketing plugins, design plugins, speed plugins, and third-party depositories. These allow a high level of customization and flexibility.
It guarantees website security
One of the crucial elements when it comes to website development is security. You must ensure that your website is secure to protect users' information and keep hackers at bay. In addition to security measures like HTTPS://, WordPress has security plugins that allow you to reinforce the security of your website. That can give you satisfaction knowing that your website is protected from cybercriminals.
It is mobile-friendly
We cannot overemphasize the importance of a mobile-friendly website in the modern world. Today more than 50% of internet traffic comes from mobile devices, and it is only beneficial for your brand if your website is mobile-friendly. Besides, search engines also rank mobile-friendly sites higher than their counterparts which are not usable for mobile users. Therefore if your mobile usability is poor, your website ranking suffers. Thankfully, WordPress knows this and provides a mobile-friendly website for you to use.
It is SEO friendly
The developers of WordPress cms created it with search engine optimization in mind. since you are developing a website to share your content and attract more traffic, you need an SEO-friendly site. That means it must be easy for search engines like google to crawl through data on your website and satisfy the search intent. Since WordPress is already SEO friendly, it brings you lots of web traffic in the long run.
It is easy to use
You can use WordPress even if you are not technically savvy. It has an intuitive design and tutorials you can use to get you started and continue using the platform. Tweaking it with a code is still an option, but you can engage an experienced web development company to build a fully functional website using WordPress cms.