Why Choosing The Right Blogging Platform Can Make Your Blog Thrive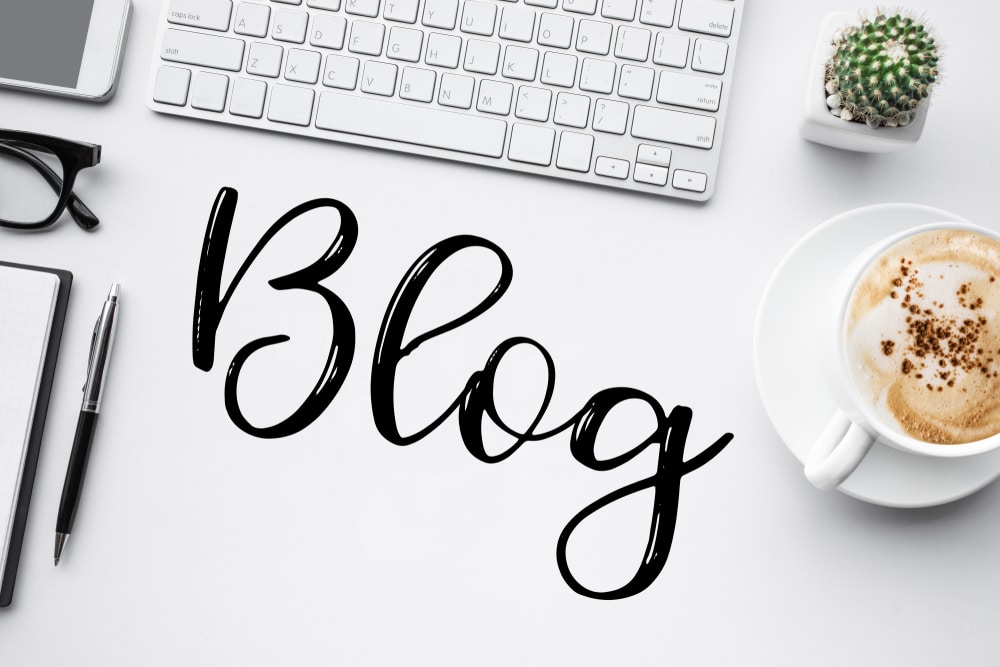 As much as your content is essential, choosing the right blogging platform bears as much value as well. Blogging nowadays has become more manageable compared to before, and has evolved in many ways that have made it more convenient for the average Joe.
Thus, choosing the right blogging platform can ultimately make your blog soar like never before. Here are some reasons why choosing the right blogging platform can make your blog thrive:
Provide A Variety Of Content

When choosing a blogging platform, it's also important to get one that will allow you to post a variety of content. Choosing the right one will not limit you to the kinds of posts that you can write about. You wouldn't want your blogging platform to hinder you from posting what you want to create.

Moreover, you will also want to use a blogging platform that is user-friendly and enabled for mobile users. Most people today spend most of their time surfing on their phones compared to their laptop or PC.

In effect, the blogging platform you choose is vital to allow more people to access your blog. If you need to know more information, you can check out sitebeginner.com for some tips and recommendations.

Reach Your Target Audience

It's essential to choose your blogging platform well because this is how you'll get your content and blog to reach the people that you want to reach. Evidently, your blog and content are aimed at a particular set of people from a specific demographic. Now, blogging platforms are also configured the same way.

In effect, if you want to be able to reach your target audience, the blogging platform that's right for you and that you must use is one that should also appeal to your audience. For example, if your blog is aimed towards the youth, you might want to use WordPress or Facebook since this is where most of the youth spend their time in.

Think about where your ideal readers will be "hanging out" in the World Wide Web. Do some research on your target audience and find out which blogging platforms they frequent most. That's where you should be, and that will be the right blogging platform that you should choose for your blog.

Allow For Flexibility

A blogging platform that's suitable for you should provide room for expansion and growth. As times change and your blog gets bigger, you will need to make some tweaks on your blog, whether these are simple modifications such as changing the overall design or the features that adapt to your growing audience.

You may also want to consider the kind of blog you plan on creating. The thrust or kind of blog you'll be creating should also be aligned with the platform that you'll be using. For example, if you'll be doing video blogging, then the most suitable blogging platform would be YouTube. On the other hand, if you want to generate income from blogging, you might want to use a platform that allows you to monetize your blog. For instance, Blogspot has all the functions that you need to earn money from your blog.

Drive Traffic To Your Blog

The quality of the blogging platform you choose will play a huge role in getting your blog on search engines. Good blogging platforms will offer Search Engine Optimization (SEO) tools that will allow you to choose the right keywords that will increase your chances of having your blog at the top of the search lists.

This is important for visibility and building ranking. Having SEO tools helps you analyze your numbers and build higher ranks in the search engines. Once you have a higher rank, more and more people will be able to visit your blog. In effect, choosing the right blogging platform will allow you to drive more traffic to your blog.

Make Sure You Have Consistent Support

When it comes to blogging platforms, any kind of IT problem you will encounter will have to go through the platform's support personnel. Managing a blog is no easy plight, especially if you're starting out. As a result, consistent support from the blogging platform will be very important if you want your blog up and running.

If you are in need of any kind of assistance or help to solve technical issues, you want to make sure that the blogging platform will have 24/7 available support. Check for all the channels where you can get support, whether via phone, email, or live chat. It will also help you a lot if there are already FAQs, troubleshooting guidelines, tutorial videos, or forums that were set up by the blogging platform to help you out.

Fits Your Budget

For every endeavor, there is a budget that is put in place. When choosing a blogging platform, the right one does not necessarily mean that you will be spending a lot of money. It's important to evaluate the cost of each blogging platform, depending on your usage and needs. The options, features, upgrades, and tools available on the blogging platform should fit your needs, as well as your budget.

For example, there are some blogging platforms that will charge you an extra fee for upgrades or themes. You need to take this into consideration when you choose the blogging platform that you'll be using for your blog. Weigh whether the prices are reasonable for current and future use. You have to know all the rates and prices for each kind of service provided by the blogging platform so that you can plan out your expenses.
Conclusion
Planning for your content in your blogs bears as much weight as researching and deciding on a suitable blogging platform. Choosing the right blogging platform is key to being able to make your blog fly. Now that you know the reasons why choosing the right blogging platform is important, do your research and find the best blogging platform that will fit your needs.