Why Choose WordPress: 8 Reasons to Choose WordPress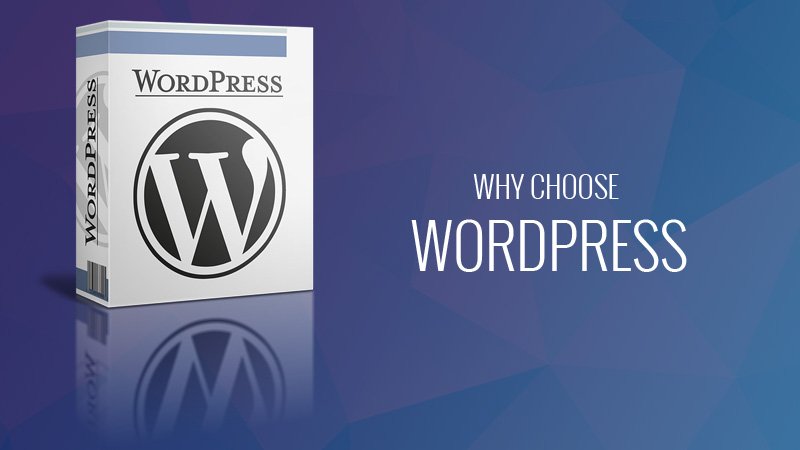 WordPress has many things to celebrate despite its sixteenth birthday this year. Not only does it have over sixty-five million websites and blogs created but developers and marketers also recommend it to their clients and colleagues.
Additionally, the WordPress platform has many benefits such as holding a passionate community behind it, free of cost, and developers are expanding its themes, layouts, and plugins selections. This is to allow it to accommodate any website purpose or necessity.
Most WordPress plugins are used as blogging platforms. But, it can fit any business or organization.
Hence, if you are starting your company, have a substandard site, or learning how to improve your online presence, do not ask, "Should I use WordPress?" As a publishing platform for constructing blogs and websites like https://essayzoo.org/, WordPress can help you start your company, improve your online experience, and have a satisfactory site.
Additionally, it permits a unique customized consumer interface. Without a doubt, it has a remarkable list of users and below are some of the reasons you should choose it.
It has been developing since 2003
WordPress was established in 2003 when no individual had an idea about blogging sites. It started as a blogging tool then quickly grew to become the first go-to platform for everyone. Business owners and programmers with little technology experience used it.
Hence, many new websites were created using WordPress. Its longevity implies that it will be around for quite a while. Other CMS platforms keep emerging, but few manage to attract customers whereas others shut down completely.
Open source code
Open source code in WordPress implies that its building code is free and accessible to all users. Open source code does not make your domain susceptible. Rather, using WordPress helps you improve your security.
You can download and alter the WordPress code easily when you want to. However, you need to bear in mind that the WordPress team does not accept all changes.
An update to a new version is required if the changes are approved. Additionally, unlike other platforms, acquiring WordPress is free. You only need a web host and structural domain to run it.
Search engines like WordPress
Every site owner wants their site to rank high on search engines. WordPress is SEO-friendly as you can download it and optimize this function to enhance your domain's elevation.
Using WordPress enables your site to become attractive to search engines mainly because it is written using high standard clean codes and simple compliance.
This guarantees the ability to produce semantic markups. Its high and responsive logical design make WordPress preferable for search engines.
Hence if you want to learn how to write a blog bio, use WordPress, want to start or to improve content marketing career, please use WordPress it will help you.
It is easy to customize
No business owner or any other individual wants to get stuck with cookie-cutter sites. But, if you are using WordPress, you will not be. Its theme system means it implements attractive designs very fast.
You simply need to purchase a license for a premium theme (one-time). It I the best as it comes with pre-set layouts and detailed documentation for many uses.
WordPress is also at the heart of conquering freelance development. Thus this enables you to find assistance easily whenever you need it. All these factors are cheap if you want to customize your site.
Additionally, it will not take long. So, if you need help on how to write an about me page for a blog, choose WordPress.
The biggest support
WordPress has overwhelming available plugins and customizations options which attract many people to use it. It has the biggest support from employees and WordPress fanatics.
Its community forum allows you to inquire about anything related to WordPress such as, "How long does it take to write a blog post?" If you cannot find an answer there, you can formulate your inquiry(s).
You can also seek help outside of WordPress. Blogs and websites such as WPBeginner.com have everything you need to know about WordPress.
A lot of plugins and themes
WordPress has a lot of themes and plugins which are readily available and functionally-improving. Additionally, they are both paid and free. Each theme and plugin is often accompanied by individual user reviews.
Thus, this helps you know their functionalities when put into practice. You can also see when the themes and plugin were last updated. With the surfeit of themes and plugins online, you need to do ample research to ensure they pertinently work together.
Some plugins such as BuddyPress ca only work under themes which have been developed around it. It is worth the cost to invest in a premium theme when it comes to your organization. Also, unique plugins optimize your user experience thus worth purchasing.
Clear host
WordPress can be set up on any web host as it powers a more significant portion of the whole web. Many hosting plans have single-click CMS installations.
Thus, this grants customers the freedom to decide where to host their WordPress websites. Finding a cheap and fast hosting provider with WordPress is easy. Additionally, you can set up a local installation on your computer, develop, and test it.
Security
WordPress is the largest website-building and blogging platform worldwide. Thus, it is fundamental you protect your content from spam hacks. Its sites are majorly targeted due to their plethora existence.
And fortunately, there are many paid and free options which can keep your CMS safe and secure. Capitalize in a secure theme and deliberate using a backup service such as VaultPress.
However, ensure you read the considerations and reviews before the installation process. Also, do occasional backups for your site to your hard drive.
In conclusion, WordPress has many things to celebrate such as its development and benefits. Many people have been able to build websites and are working hard towards structuring them.
This has made WordPress the ideal tool for beginners and techs. Additionally, it is free, secure, responsive, and highly customized. Above are some other reasons why you should choose WordPress.
Do not wonder what you need to have to learn how to write an about me for a blog. Choose WordPress, and you are good to go.