Why 301 Web Redirection is Important for HTTP to HTTPS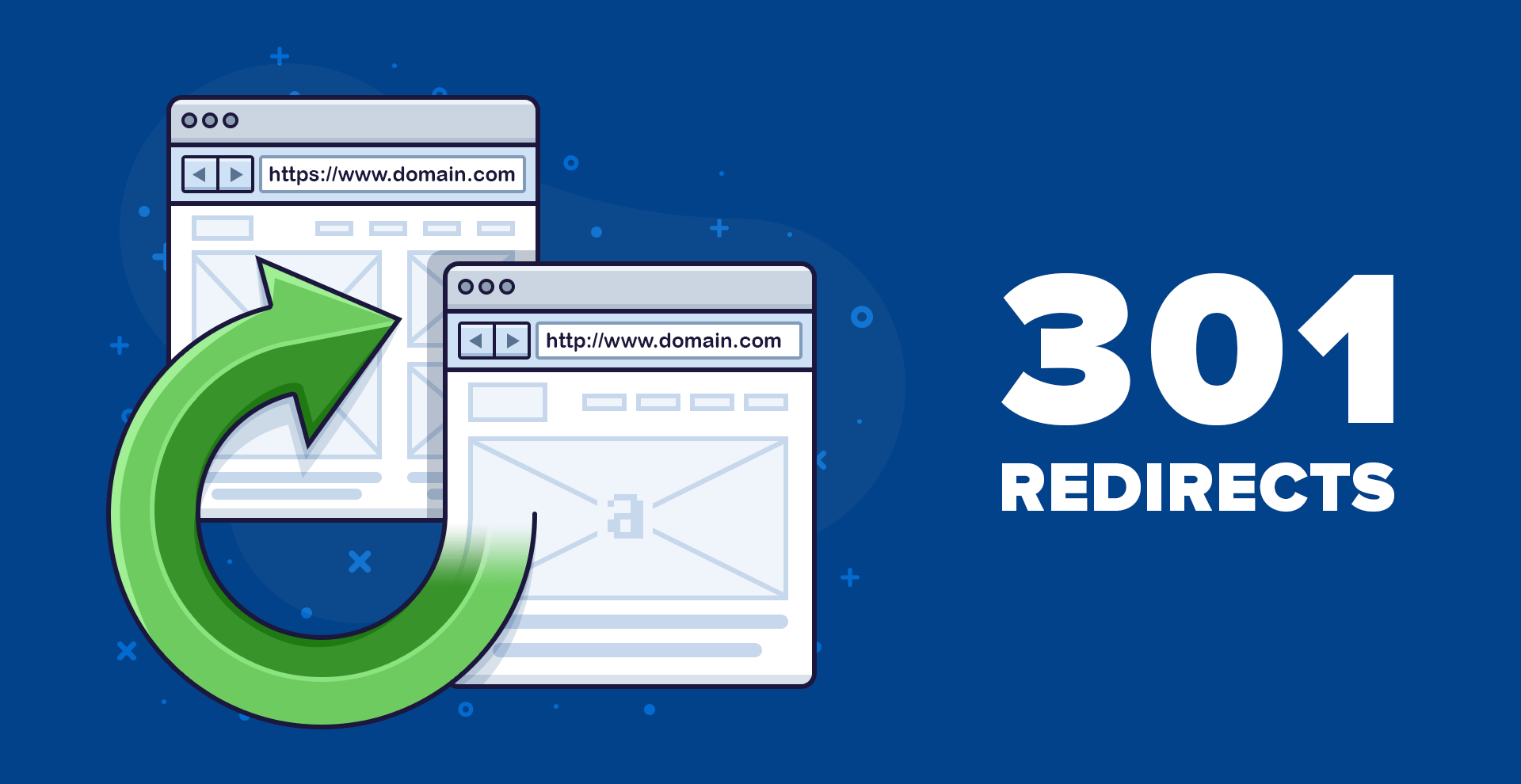 301 is known as a status code that is transmitted by a server to the user's browser. A 301 is one of many status codes, some of which are quite common. For instance, 404 means Not Found, 403 is Forbidden and 500 equals Server Error.
A 301 code can be regarded as a mail forwarder which uses a small piece of code that can be generated here . Once the content has been moved away from the particular URL, it displays a 404 for anyone who tries to access it.
Why a 301 redirect is significant
301 redirects should be implemented when a webpage is no longer relevant, has no use as such and must be removed.
301's are imperative for building websites because it allows the URLs to be streamlined and turned into new and cleaner pages. Furthermore, it is also vital to redirect old URLs that will be altered.
Use cases of a 301 redirect include moving to a new domain for instance. Cleaning a dynamic URL and redirecting it to a shorter and search engine friendly version is another use case.
Also, avoiding duplication of content is a use case example. If a user has several blogs that cover the same subject matter and they wish to accumulate those into a single blog post, it can be done through a 301.
Advantages of using a 301
Implementing a 301 redirect has various benefits from a search engine optimization perspective. 301 redirects are pivotal for SEO because they can prove to be the difference between an effective website rebuild and an ineffective one.
For example, 301s allow the website developer to keep visitors thoroughly engaged on the website. If a visitor clicks on a specific link and a 404 (Not Found) error is displayed, they will be dissuaded from using the website.
This may even adversely affect their impression of the website.
In order to avoid such a likelihood, utilizing a 301 redirect means that the visitor will be redirected to the new page and will be able to continue perusing the webpages on the website. This will potentially lead to the visitor becoming a follower or customer.
Moreover, another attribute of a 301 redirect is that it passes approximately 90% link equity from the redirected page onto the new one. For example, if a 302 redirect is used, then the chances decrease considerably.
A 301 redirect also helps to eliminate old URLs from the index of search engines. When a search engines spider comes across a 301 redirect, it signifies that the old URL must be removed from the index and replaced with the new one.
In simpler terms, this means that the new page should eventually replace the old one and until then the old URL will redirect visitors to the new one.
Those who don't employ a 301 redirect when they remove a page will encounter a 404 Not Found error in response, which can also lead to the webpage being removed from the search engine's index if the issue is not rectified.