Whether Your Site Flops or Becomes a Success Depends on Your WordPress Plugins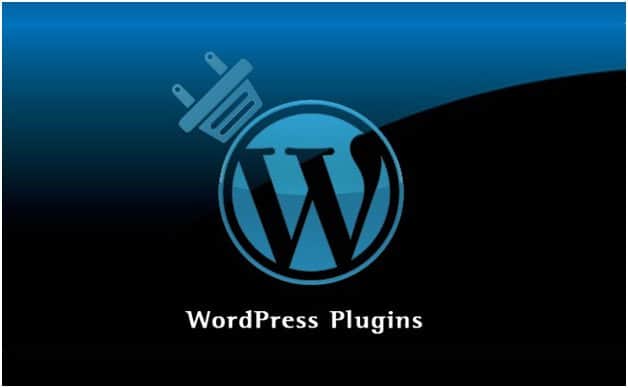 As a beginner, you need to familiarize yourself with WordPress plugins, which are among the essential aspects of the WordPress ecosystem. WordPress plugins play an integral role in the development of excellent websites by any web design Company. This article explains what these plugins are and how to operate them.
WordPress plugins — What are they and what can they do?
In brief, they are apps that enable you to integrate new functionalities and features to your WordPress site in a way similar to how apps work on your smartphone.
WordPress currently offers tens of thousands of free plugins directly. Github and other third-party websites offer thousands more.
In addition to that, individual companies and developers offer thousands of premium WordPress plugins.
WordPress was launched in 2005 as a way to help people start blogs, but the platform has evolved tremendously and is now a formidable content management system (CMS) and application framework. Plugins played the main role in the success of WordPress.
WordPress plugins can be integrated into the WordPress software and run on top of it, enabling you to create anything from a blog to a fully operational commercial website. The following are examples of what you can do with plugins:
WooCommerce – Create an online store
Job Manager – Build a job board
Directory plugins – Create business directories
RetainMeNot – Create a coupon site
Envira Gallery – Create a photography site
Knowledge Base – Create a Wiki site
Podcast plugins – Create a podcast site
Once you become part of the WordPress community, you will realize that there a plugins for nearly every function or feature you might be interested in.
A WordPress plugin can be small, adding a single tiny feature such as a sidebar image, or it can be large, acting as an independent platform such as WordPress plugins for membership, ecommerce, etc. Large feature-rich plugins have their own extension plugins to add to their functionality.
WordPress plugins — How do they work?
WordPress is open-source software, meaning that any developers can add to the code and edit it for any purpose.
The API for WordPress plugins provides a vast variety of filters and hooks that enable developers to add new functionalities to WordPress or to make changes to it. Developers can also use the WordPress database to store data.
The plugins make use of WordPress custom fields, taxonomies and content types that allow developers to store various content types in addition to pages and posts.
WordPress plugins that have been installed on a site are registered on that site's WordPress database, meaning they can be activated or deactivated at any time.
During visits, a connection is made between WordPress and the database. The core software and active plugins are loaded thereafter. Your server processes all the code and then delivers it to the users' browsers.
WordPress Plugins — How do you find and install them?
Free WordPress plugins are available on the WordPress.org site. The plugins can also be accessed through the admin area on your WordPress. Go to 'Plugins' then 'Add New'. Type in the name of the functionality or plugin you want to search.
The Plugins that match your search will be displayed in a list. Review the results to identify a plugin that suits your needs. Once you find it, click 'Install Now' to install it. Importantly, note that that the search results displayed in the admin area show only free plugins.
The sheer number of options makes it difficult for beginners to decide on which plugin to use. One effective way of making the decision easier and better informed is by reading tutorials and recommendations related to plugins on sites dedicated to providing such content.
You're most likely to make the best decision this way because the sites thoroughly test and review numerous plugins. For the best results, try and identify the editor's pick of the best recent plugins.
WordPress Plugins — Other important considerations
Viewing and installing plugins on your WordPress Blog
If you're unable to view and install plugins on your WordPress site, then you are likely using WordPress.com which, unlike self-hosted WordPress.org sites, does not allow you to install plugins.
There are a number of important differences between a free WordPress.com blog and a self-hosted WordPress.org site.
Ideal number of plugins to install on your site
Many beginners think that installing too many WordPress plugins on your site will slow it down. They are mistaken. When a site slows down, the problem is not the number of plugins installed. Performance typically wanes as a result of plugins that are poorly coded.
Installation of untested plugins
Developers of free WordPress plugins sometimes choose not to update their plugin on each new release of WordPress. One reason is that they see no need to update if it still functions well.
Choosing between free and premium plugins
Thousands of free WordPress plugins are available, meaning that it is possible to find a free plugin that provides the same functionality as a premium plugin.
If you identify one that suits your needs, go for it. However, remember that free plugins typically don't offer support and warranties, which can make them risky.
If support is a top priority for you and you're interested in regular updates, then you're better of going for premium WordPress plugins. Most WordPress sites use a combination of free plugins and premium plugins.
Getting support for free plugins
As we noted, developers of free plugins don't usually offer support. Nonetheless, limited support is available for many good plugins through official support forums for WordPress. Simply click the 'Support' tab on the plugin page and send your question.
Final thoughts
WordPress is among the leading platforms for individuals and businesses that are interested in developing their own websites.
Among the things that have made it so popular are its endless options of plugins that you can use to add functionalities, for example, developing a storefront, enhancing your site's security, improving its SEO, and so on.
Whether it's a free or premium plugin, identifying and installing the right one can make a tremendous difference in your site's performance and look.