What's so good about the WPML plugin in WordPress?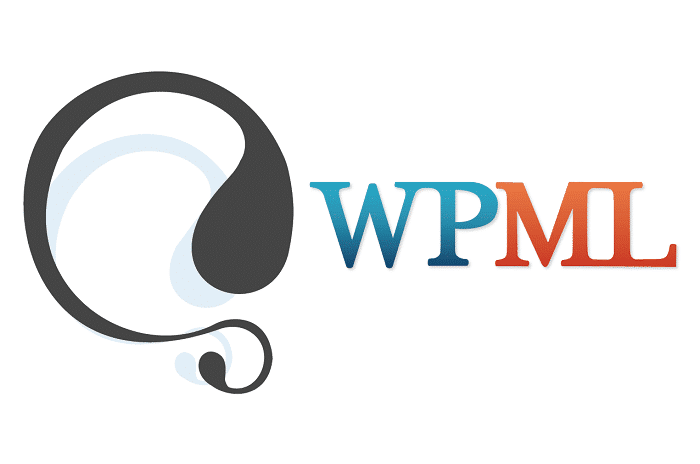 Language is one of the most crucial element when it comes to eliciting a meaningful conversation. The exchange of thoughts and words would be incomplete without a medium. Did you know that there are more than 6500 languages that are being used worldwide to communicate?
An alarming but true fact. Why are we talking about languages today? Because WPML – WordPress Multilingual Language – a WordPress plugin, is the limelight of this entire blog.
WordPress – one of the largest and most popular Content Management Systems has thousands of plugins and themes that generously contribute in creating eccentric web solutions. WPML is one such plugin that has aced the ladder of convenience and usability.
Gone are the days where you had to confide with creating a website in a common language where the scope of it being accessed would be only by those who are familiar with the language.
WPML allows you to easily build websites that can converse in all possible languages. Sounds interesting, isn't it?
This is one of the most influential plugins that WordPress has come with, making a website accessible for people across all borders, irrespective of the diversity in the languages.
It is always good to have an expert in the house, where you are assured of quality results. Hence never hesitate to hire dedicated WordPress developer who could beautifully knit an eloquent WordPress powered website.
6 prominent benefits of using WPML plugin:
Let me walk you through the favors that this plugin is entitled to give you once it integrates with the website powered by WordPress.
Enduring an e-commerce website that is multilingual

Digitalisation has engulfed a major section of the society where people now prefer online shopping more than the traditional methods. All thanks to the e-commerce websites that has aced up the shopping experiences of the customers.

WPML is now set to take your business to international levels. It helps in translating all your e-commerce websites to the desired languages with few efforts and more convenience.

A user-friendly process

Looking from a user's perspective the entire process of getting a website translated in the desired language is as simple as learning ABC. The entire process ranging from installation to translating the actual content can be carried out quite smoothly through the intuitive user interface.

Not only does it translate your website's contents, it also manages to translate all the forms that your website manages to carry with itself.

SEO and WPML

SEO – one of the most crucial areas of a website need not bring in extra efforts as this plugin allows you to optimize the websites in each and every language that it would be translated into.

The plugin is highly compatible with all the SEO plugin and hence you need not work upon which SEO plugin should be used and which should not be used.

A click away to translating your website

You will find that there are over 40 languages in which the plugin can translate the website into. By choosing this plugin you can successfully translate the entire website in the preferred languages.

This widens the scope of it be accessed by a majority of people irrespective of the geographical as well as the language barriers.

Sparkling authenticity

It made its presence in the year 2007 with a strong purpose to get the websites translated in all possible languages widening the website's reach and popularity.

This plugin was successfully coined by a group of experts who understood the importance of translating a website into multiple languages.

Hence you will find minimum or no errors when you have coined a multilingual website. This plugin is an ode to fidelity, winning hearts of all those developers who have used this plugin.

You will largely benefit if you hire dedicated WordPress developer as they are very well acquainted with the process of developing an incredible WordPress website.

A Great support

The WPML plugin has a compatibility ratio that is commendable as it adjusts itself to all the major versions of WordPress, themes, and plugins quite generously. Moreover, if you come across any inconvenience the customer care services are open six days, 20 hours in seven different languages – all to your rescue.
Final Note:
By no stretch of imagination can we believe that the WPML plugin has so much to offer when we talk about its blessings.
It is a one-stop shop when you are intending to create websites in all possible languages. So, what are you waiting for? Go ahead and get yourself enriched with the benefits that this adorable WordPress plugin has to offer. Moreover, you can see yourself being recognized internationally, eliminating the language barriers.