What is the Right Mediacom Plan For You?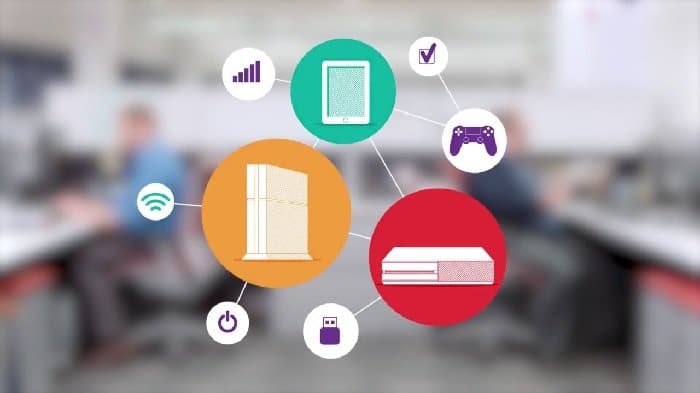 Out of hundreds of telecom companies, Mediacom stands out due to its consistent coverage and remarkable speeds. What makes it different from the rest is its commitment to serving all levels of society, whether the unbelievably wealthy ones or low-income households.
No matter which group you belong to, you will always find Mediacom within reach and completely worth your while. First, you need to familiarize yourself with what Mediacom actually is before jumping on to what it has to offer.
Since 1995, this cable company has been delivering broadband internet, digital TV, phone and even home security services to over 7 million people across the United States. It uses a coaxial cable and more recently, a fiber-powered framework to distribute speeds and connectivity.
Its 'Xtream' brand is highly popular for taking the telecom experience to the next level. All in all, once you place your trust in Mediacom, you won't need to look around for perfection anymore. Following are some of the best Mediacom internet, TV and phone plans and packages, categorized to suit your needs.
Best Plan for Light Internet Users
Before you set out on your journey to find that one perfect internet plan, be sure to evaluate your needs and usage habits first. Why? Because this will allow you to narrow down your search pool and chance upon a plan that compliments your personality. Don't pay for speeds you don't require.
If you use the web for mere browsing, emailing and surfing, then Mediacom's Internet 60 plan will surely appeal to you. This plan promises up to 60 Mbps download speeds and up to 5 Mbps upload time, with 400 GB of monthly usage allowance and two to three simultaneous device support, for a mere price of $39.99/month if you're just starting out. It is the best plan for light internet users.
Best Plan for Moderate Internet Users
Some people like to surf the web beyond simple browsing and emailing. For such individuals, Mediacom's Internet 200 plan is an ideal fit. 200 Mbps download speeds are more than enough to support at least seven users at a time, bringing latency rate to a minimum.
Plus, the upload rate of 20 Mbps is much better than what other cable providers supply. This plan allows you to utilize data up to 2000 GB per month, and it is highly unlikely you'll ever have to topple over that cap. For a price tag of $59.99/month, Internet 200 is the go-to plan for moderate internet users.
Best Plan for Heavy Internet Users
Who doesn't like fiber-fast internet speeds that remove any sort of lag or annoying loading time from the equation? Lucky for you, Mediacom's 1 Gig Internet plan is here to turn your broadband dreams into a reality. This plan is perfect for hardcore gamers, heavy video streamers, and some such power users, and can support more than 24 devices simultaneously.
It offers up to 1000 Mbps download speeds, up to 50 Mbps upload speeds and 6000 GB monthly usage allowance, in addition to extremely fast in-home Wi-Fi gateway, for an affordable price of $79.99/month if you're going for a single play. Cool, right?
Best Plan for Businesses
If you're an entrepreneur and responsible for a business organization of small-scale or large-scale potential, then it is understood that you would need a super-strong internet connection to carry out all operations smoothly. Speaking of which, Mediacom has something in store for you too. It introduces a high-capacity broadband line geared up to 10 Gig speeds, with 100% fiber efficiency and data that moves at the speed of light.
Mediacom Business plan is also backed by sturdy service level agreements, which support innovation and benefit entrepreneurs in the end. To check if such business level speeds are available in your region, simply head over to Mediacom's site or call their TFN to confirm your order.
Best Plan for Low-Income Houses
Not everyone can afford to enjoy lightning-fast speeds. It doesn't mean that they don't deserve it. This is why Mediacom has a special plan for low-income households too, so they can have a taste of endless connectivity as well.
The Connect2Compete plan delivers up to 10 Mbps speeds for a monthly price of only $9.95, provided at least one of your children qualifies for a free or reduced lunch program. You can surely adjust this highly affordable internet bill in your budget and enjoy a smooth gateway to the World Wide Web.
Best Mediacom Plan for Luxury Lovers
People who decide to go all out on the internet, TV and phone services can easily find Mediacom Xtream Triple Play as the best premium-quality contender in the market. This Silver 1 Gig plan comes equipped with TiVo, in-home Wi-Fi, WorldTalk 30 and HD Receiver to name a few.
However, mainly it offers 1000 Mbps/50 Mbps internet speeds, 170+ Family TV channels and phone with Voicemail plus other features, for a monthly price of $129.99 if you're new to the brand. Once you get this plan for your home, you can enjoy top-notch internet connectivity, cable TV entertainment, and Voice benefits – all in one go!
Wrapping Up
As you may have seen, Mediacom is a notable cable provider and has plans that fit all kinds of needs. Choose the one that appeals to you the best and I can guarantee that you will not be disappointed.