What Is The Impact of Logo Design on Brand Recognition?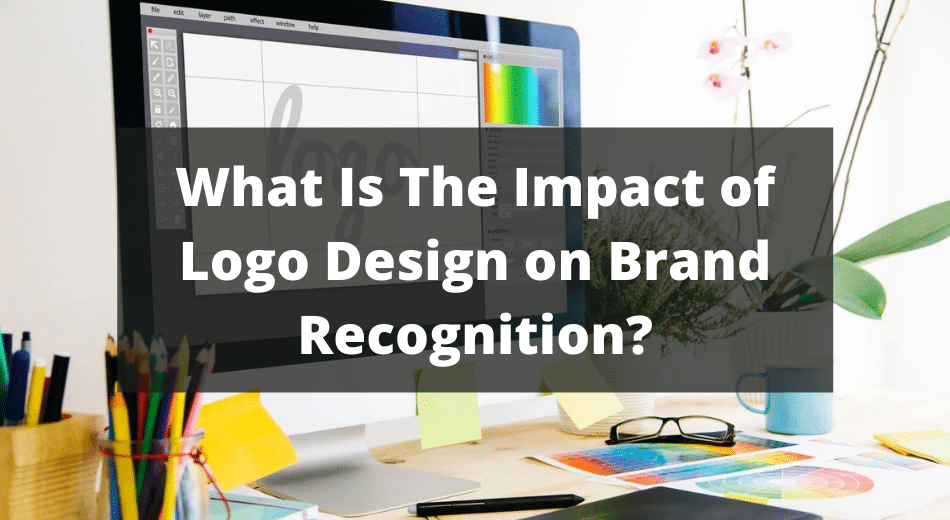 What is the first thing you notice when you encounter a brand? It's the logo, right? The tiny piece of art suddenly catches your attention, and you start determining whether the brand is worth your consideration or not. So tiny thing, so much impact!
Well, logo design is one of the key elements of your brand identity. It is the building block of your brand recognition. Make it wrong, and it will take just a glimpse to ruin your identity. Get it right, and your logo will compel the audience to remember your brand for years to come! So how does it do that? Here, we will explain it through real-life examples. But before we do that, let's first understand brand identity and brand image.
Brand identity vs. brand image
Although these two terms sound similar, they are different from each other. They both boost brand recognition.
Brand identity refers to your target audience's perception of your brand. Brand image, on the other hand, is how consumers perceive it. Brand identity and brand image are aligned with each other. When you create your logo, you look after the message you want to convey and how your consumers might observe it.
Brand identity entails brand positioning, personality, vision, relationships, and more, while a brand image is a perception your customers make about your business. It involves beliefs, ideas, and impressions that customers form over the period from various sources.
Take Apple's logo for an example. Whenever people see the tiny Apple mark with a bite on any gadget, they quickly recognize it's from the Apple brand. The moment they spot the gadget with the logo, they realize that it's innovative and laced-up with cutting-edge technology.
While delivering innovative technology suitable for lifestyle is Apple's mission and vision, which is its brand identity, outshining in terms of quality is the brand image, which it has built over the period in customers' minds.
How logo design helps you build brand recognition
So now you know what actually the brand identity and the brand image are, you might be wondering how a logo helps build recognition. Let's look at how:
Makes you stand out from competitors
A well-made logo helps audiences identify what business it represents while making it stand out from competitors. This might seem to you like an easy way to go. But that's not the case. You will find many logos of pizzerias, pharmacies, travel agencies, and other businesses having a similar look and feel when you look around.
When you look at such logos, you discover that they have similar color schemes, typographies, or elements. This makes it really challenging for potential customers to differentiate themselves from others.
On the contrary, many businesses use custom logos to set themselves apart, such as Coca-Cola and Pepsi. They not only use a unique name but also use unique colors and elements to evoke their brand essence. Those who can't make a logo on their own can hire a logo designer or agency for their custom logo design projects can use logo design services like Designhill.
Makes a solid first impression
With hundreds of businesses mushrooming around, you get just a few seconds to get things right. A well-designed logo introduces your company to the target audience on your behalf. Font choices also influence the impression, a unique bubble font, as such, will make a memorable impact on the looker. It piques people's interest and compels them to know more about your business. If your logo does the opposite, it makes your customers stay away from knowing your brand.
Your logo introduces your business as an authorized entity in the competitive sphere from the get-go.
It encourages brand loyalty
One thing is constant — consumers need consistency. So as your business grows, your logo design becomes a familiar face among consumers. This familiarity leads to the perception that your brand is accessible and reliable.
Let's consider a situation; you are out in the market for workout gear. Suddenly you come across track pants featuring Nike Swoosh; you instantly agree to buy them! Have you thought of why? It's because you think the Nike brand is reliable. If you buy from them, you are safe. That's the trust the brand has built among people over the period. Trust is built on a memorable logo design and great quality. Once it's done, brand loyalty is easy to follow.
The rule is simple, once customers start liking your brand, it becomes easier for them to trust you. And, your logo is the first thing they will explore to ensure that trust.
Features of a good logo
There is an old saying, "something is better than nothing." Likewise, having a logo is better than not having one. A good logo design makes your brandmark look versatile, memorable, and relevant. Following are the features you can keep in mind to get a logo.
Simple —
Simplicity goes a long way in convincing people. Apple's logo is nothing but a tiny apple with a bite mark, Twitter has nothing but a bird logo, and Nike has nothing but a swoosh as its logo design. Now you know how simplicity prevails.
A simple logo conveys your brand identity better, and it works wonders to engage its potential customers.
Relevant —
Your brandmark is the visual portrayal of who you are as a business. So, it has to be relevant to your company. Small businesses must get a logo that reflects their core values and is significant to their respective niche.
Memorable —
Every business must get a unique logo. Why so? It is because a memorable logo captures people's attention and stays in their minds for longer. It's easy for people to remember your logo even after being viewed only once.
Scalable —
Since your logo will appear on all the traditional and digital marketing materials, it should feature scalability. This allows your logo to be scaled up or scaled down without losing relevancy. Take Disney's logo for an example. It can be scaled up to cover its full name for bigger space. Also, its name can be reduced to the letter "D," and it will still be relevant and versatile.
Timeless —
You should make a logo that remains relevant even after many years. Try to include longevity in your logo than following trends. It should be enduring and timeless irrespective of the trends it counters.
Unique —
An effective logo helps your brand look distinguished even in the crowded marketplace. If it is unique, people will identify it easily. Thus, make sure your logo is not only distinctive but relevant.
Conclusion
Now you know, a logo is the building block of a company's brand identity. It plays a significant role in determining business growth. A stunning logo helps people recognize it for all the right reasons. It evokes positive emotions, especially in returning customers.