What Is Error 503 Service Unavailable In WordPress And How To Troubleshoot This Error?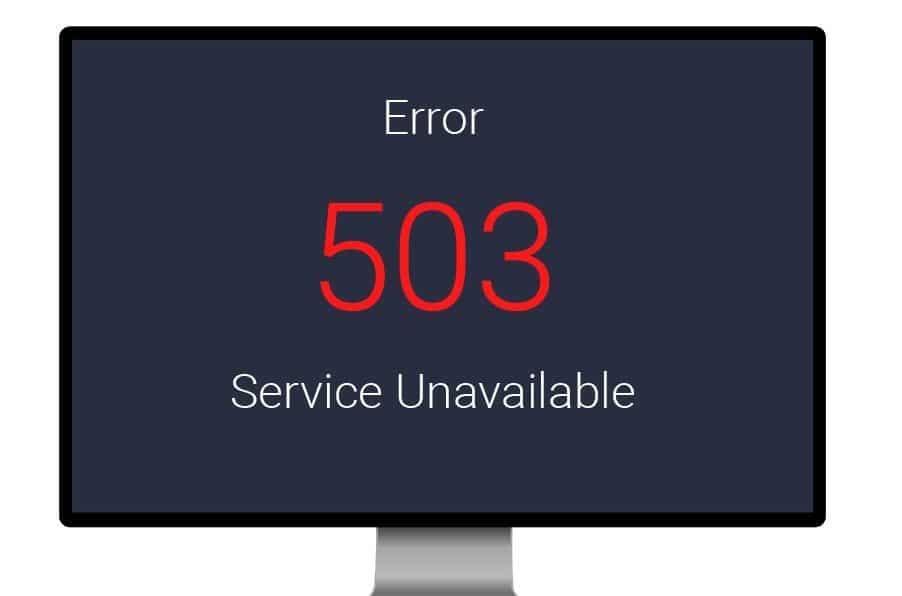 WordPress is a very effective and popular CMS (Content Management System) program among customers to create world-class websites and blogs for their businesses or personal use.
However, like any other CMS software, WordPress too has some technical issues, which can create problems for the site users.
Out of many problems, the notification regarding 503 Service Unavailable is common and many WordPress customers experience it.
So, if you aren't aware of what is error 503 Service Unavailable in WordPress, you can go through this article.
Here, you will come across a few possible causes that are responsible for generating error code 503 in WordPress. Also, you can apply the troubleshooting solutions discussed in this article to resolve this WordPress error in simple steps.
What is Error 503 Service Unavailable in WordPress and why Does it Occur?
To know what is error 503 Service Unavailable in WordPress, you need to understand the reasons that can cause this issue. Also, while working on WordPress, you can come across this error code in various forms and under different conditions.
Hence, this issue can appear in front of you several formats including HTTP Server Error 503, HTTP Error 503, HTTP 503, and 503 Service Unavailable. However, you can get any of this error code due to some common problems, which WordPress users can face. So, let's discuss them in the following points.
Problems that Indicates 503 Service Unavailable Error in WordPress
Below are some possible issues that point directly to the error code 503 while working on WordPress.
WordPress Plugins/Themes
In WordPress, users can utilize hundreds of themes and plugins to include different features and resolving site issues. However, in many cases, installing a corrupted plugin or theme can be the cause of error 503.
Also, there are WordPress themes that are based on PHP scripts and might not load properly on servers. This, in turn, can affect the overall performance and functioning of your WordPress website.
Adding up Custom Scripts
There are many customers on WordPress who prefers to add multiple custom scripts on their sites for various reasons. But, they don't realize that adding too many scripts can delay the loading process of such WordPress websites.
This can hence, generate the issue of 503 error and the site will show that service is unavailable on WordPress. you need to take proper training of WordPress. Training effectiveness evaluation is an important practice.
WordPress Server Downtime
If you compare the downtime of modern web hosts in recent years, you will find most of them have slow loading speed. So, WordPress is also not an exception and you may find it temporarily unavailable on many occasions.
Hence, when there is excessive traffic on the website or the server is down somehow, you can come across error 503.
DDoS Attacks on Website
There are situations when users can experience error code 503 on WordPress due to a possible DDoS attack. In this type of condition, your site can face Distributed Denial of Service (DDoS) due to massive traffic on it.
Often, the purpose behind such attacks is to make the website unreachable by driving a huge number of online users to it.
So, those are asking what is error 503 Service Unavailable in WordPress, you must be aware of the above problems. Only then, you can differentiate when your WordPress site is showing the error 503 and its underlying reasons.
Based on whether the error is occuring due to WordPress' own technical issue or any external server issues, you can apply the troubleshooting steps.
How to Troubleshoot Error 503 Service Unavailable in WordPress?
If you are not a tech-savvy person, you won't understand what is error 503 Service Unavailable in WordPress or which are the correct solutions to fix this problem.
Hence, take a look at some of the possible fixes that can resolve the error code 503. Hopefully, the following instructions can help you to apply the steps correctly and troubleshoot 503 error on WordPress.
Turn off WordPress Plugins
In order to fix the service unavailability issue on WordPress, you must identify the plugin that is causing error 503.
So, for doing so, you will have to find an FTP client program and install it on your system you are using for WordPress. With the help of this software, it allows the users to exchange files between the device and server securely.
So, consider an effective FTP client app, where you can log in using proper username and password provided by the manufacturer. Then, view the list of plugins you are using on WordPress and examine their status regarding 503 error.
You can create a seperate folder with all the problematic plugins in it, then rename it as plugins-defective. Then, you can either disable the entire folder or empty the plugins folder.
However, to identify the problematic plugins that can cause 503 error code, you can consult WordPress technicians to figure out them.
Disable Current WordPress Theme
In case the active theme on your WordPress site is the reason behind service unavailability, you can try this step. Once, you switch back to the default theme on WordPress, the error can get resolved.
So, for this, you need to use a reliable FTP client program and check out the content in themes under the wp-content folder.
In case you aren't sure that the current theme is the actual cause of error code 503, you can save it as a backup. So, after creating the backup for your active theme, you can remove it from your WordPress site.
For applying this method, open the WordPress root folder and then visit the directory of wp-content/themes.
You can rename the theme's folder to deactivate it or simply right-click on it and select the 'Delete' option. In case, the problem still persists, try the next solution.
Turn on Debug Feature on WordPress
Here, simply access the WordPress root folder and locate the file of the wp-config.php file. Then select the option of 'View/Edit' after right-clicking on this file and it will show the configuration on the default text editor.
Now, you can ask WordPress experts suggest some debug features on your site for resolving 503 error code.