What Is a Squeeze Page & How to Create One with WordPress?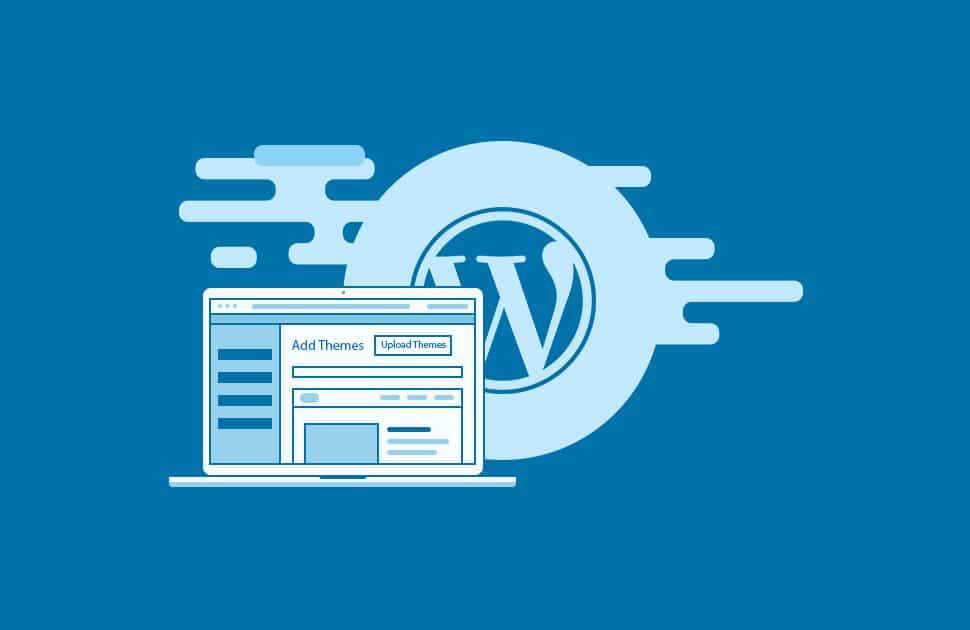 A squeeze page simply refers to a landing page which summarises the entire corporate or brand website into a single page as a means to generate leads and win more customers. It can be said that squeeze pages are purely for marketing and promotional purposes having psychological design tactics to persuade visitors in taking the desired action.
Abstract
If your company or agency serves direct marketing or perhaps deals with WordPress website development then, one of the most important part of your email campaigns section is the subscriber list to which many marketers spend an awful lot of time and budget only to extract a list of highly active subscribers.
Common strategy for collecting genuine information and mailing list covers business reply mail, telemarketing, co-subscription or mutual registration agreement as well as listed rentals. For maximum convenience and ease of online consumers and general users, businesses prefer creating 'squeeze pages' with essential details such as privacy standards, features for subscribers and other such information.
Professional Strategies to Create Winning Squeeze Pages
Because a squeeze page is a single web page or landing page, the gist is to provide all crucial information for less which requires highly professional web design and copywriting expertise. The sole purpose is to capture information for marketing follow-ups without any exit hyperlinks. High-quality squeeze pages also incorporate success stories and storytelling style of branding that taps into prospects' common lifestyle thus prompting them in taking an action.
The page is designed with respect to digital marketing perspective keeping up with the appropriate colour psychology, super creative and catchy sales copy, keyword placement for best of search engine optimisation results. A more advanced and highly professional squeeze page may include audio and video.
Digital marketers' employee the best copywriting tactics which accommodate a powerful headline, bullet pointers, a teaser copy, genuine testimonials, deadline details, limitations and other such details. That said, squeeze page design and features may vary from one industry to another, also depends on the target demography and geography.
Extending the content and textual details on the squeeze pages is likely to navigate the visitors away or simply confuse them. Remember that hyperlinks and other such navigational elements are not included but the focus is mostly on making a user subscribe via email, buy a product and so on.
Then there're also squeeze pages that giveaway free eBooks, case studies, videos, whitepapers, research reports and more as a means to incentivise visitors in exchanging their email addresses. Other than text, teaser content in the form of a short video clip or a sound can also be a part of a highly creative squeeze page.
Common Features
Squeeze or landing pages vary from one industry to another as well as their features may also differ based on targeted audience, business or brand services. Still, all include the following:
An attractive headline
Corporate or brand logo
Supporting copy; either in paragraph or bullet format
A teaser video or audio
Colourful graphics or photos
Customer-specific logos (if they belong to a particular industry or are brand ambassadors), testimonials and/or success stories.
Privacy policy and/or terms of service to establish trust
A call-to-action button
Graphical elements (such as arrows) directing attention to the desired call-to-action button
Scarcity or deadline to a specific feature (limited time offer or expiration date)
A social proof
A/B Testing for Squeeze Page Optimisation
To check the best outcome of a landing page, two versions are created on which A/B testing is performed. Both pages however have a few dissimilar features such as headlines, design format, call-to-action and target audience are different. Once both variations have been created, they're released internally or for a specific group to test out the behaviour and outcome on which the best would be picked up in the end for optimisation.
Creating a Squeeze Page with WordPress – Best Practices
If you wish to create a powerful, beautiful and customised landing page in WordPress without any HTML, CSS or PHP coding expertise, have a look at the best options and design practices!
Method 1: Use SeedProd
In-case yours is a company that offers WordPress website development services, perhaps the easiest and most recommended method for all users is using SeedProd which is WordPress's best plugin that allow creating almost any type of landing page without any coding expertise. It's lightweight, returns faster performance and SEO friendly. All you need to do is install and activate the plugin.
Though you've the option to select free or pro version, the latter has more powerful features which also gives better results. SeedProd comes with many pre-built landing page templates that are also organised for various types of campaigns so all you need to do is pick the most appropriate and add all relevant details.
That's not all; SeedProd also comes with different pre-designed sections such as header, hero image, call-to-action, testimonials, FAQs, features, contact form, footer and so much more.
Method 2: Use Beaver Builder
Yet another popular drag-and-drop page builder in WordPress is Beaver Builder that also comes with pre-designed templates to be modified using the simple functions. Install the plugin, login after activation, add license key and start creating amazing landing pages.
Method 3: Use Divi
Divi is available as a theme with page builder support whereas you can also use the plugin as a standalone landing/squeeze page builder. When installing Divi theme, you don't need to proceed with the page builder installation. Simply follow the installation guidelines and begin.
Are you ready to wow the users with a super powerful and engaging landing page? The details above are surely going to help.