What Is a Brand Experience, and How Can You Maximize It?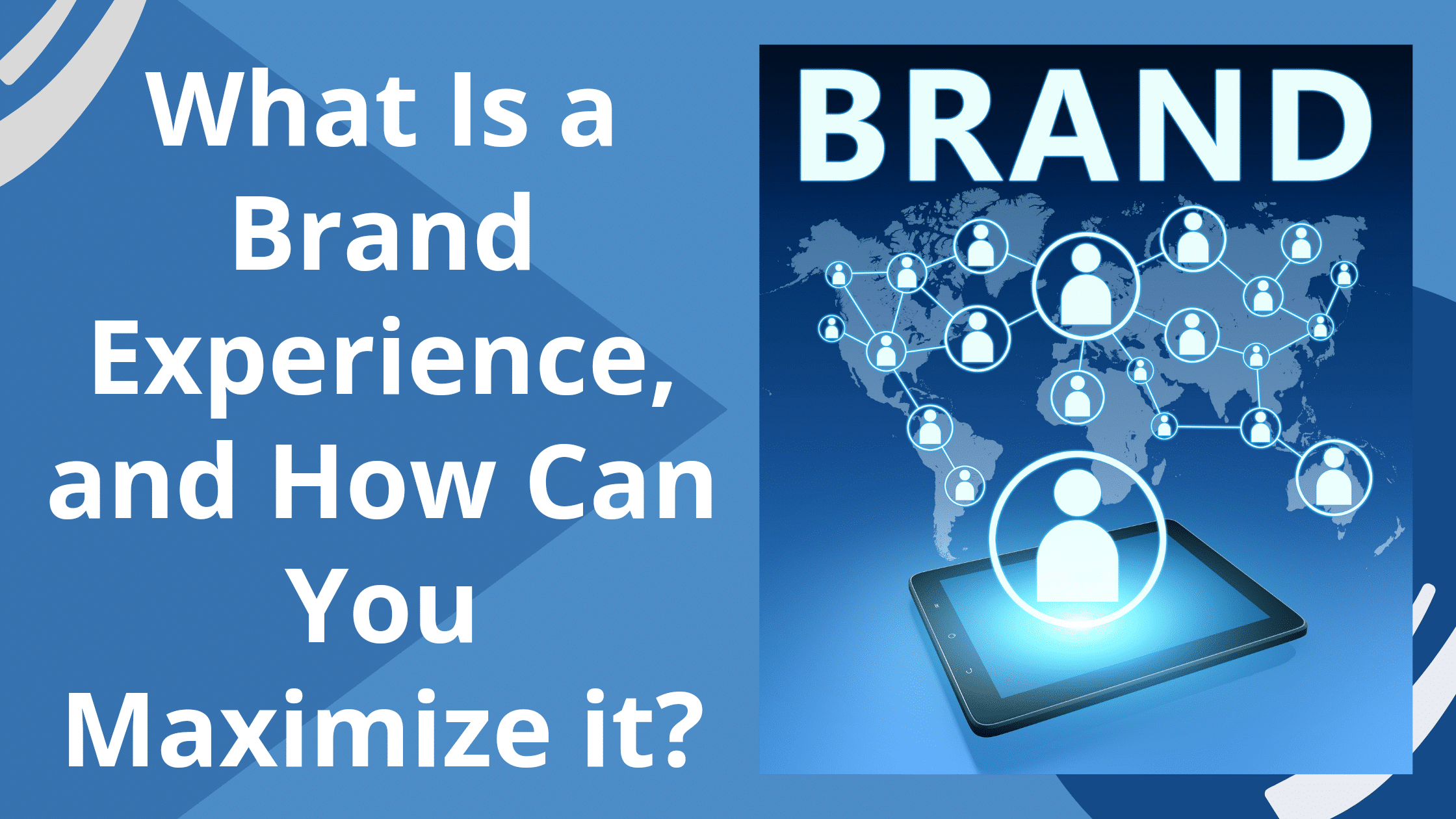 In today's competitive business world, businesses are always striving to ensure that they retain their share of the market. No matter what products you provide, if there are no users, your business does not exist. This is why every business that hopes to thrive must prioritize its customers.
One way to do this is to provide or offer great products or services. With good products, your customers will travel long distances to patronize you, especially if they cannot find what you offer elsewhere.
However, much more than offering great products, you must ensure that you provide a great brand experience. According to Price Waterhouse Cooper, 73% of customers admit that brand experience influences their buying decisions.
A great brand experience is what will earn you loyal customers and guarantee that your business stays productive. In this article, we will define brand experience and discuss how to maximize it.
What Exactly Is Brand Experience?
Brand experience refers to the overall impression a customer has of a brand. This is influenced by their interactions with the brand through various touch points. These touchpoints could be advertising, customer service, and product usage. The "brand experience" is the sum of all the ways in which a customer perceives and interacts with a brand.
A brand experience's goal is to instill positive associations and emotions in the minds of customers while also assisting a brand in remaining distinct from its competitors. A strong brand experience can foster customer loyalty and increase customer retention. It can also drive word-of-mouth marketing.
Several elements contribute to a brand's overall experience. These include the brand's messaging and positioning. It also includes the design and aesthetics of the brand's products and marketing materials. The quality and consistency of the brand's customer service are also very important.
How to Maximize Brand Experience
In today's competitive market, it is important for companies to carefully craft their brand experience. This will help them stand out and create a lasting impression on their customers.
And so, here are six ways you can maximize the brand experience:
Create an Omnichannel Contact Center

An omnichannel contact center is a customer service center that allows customers to communicate with a business through multiple channels. These include phone, email, chat, or social media.

With omnichannel contact center software, customers can choose to contact the business through a variety of channels. Also, data from customer interactions across all channels is integrated and shared. This allows for a more personalized and efficient customer service experience.

Another amazing reason to use omnichannel contact center software is that it provides automated or self-service options. These include chatbots or FAQ pages. These options help customers quickly find answers to common questions or resolve simple issues.

The goal of an omnichannel contact center is to provide a seamless experience for customers. This is regardless of the channel they use to communicate. This means that customers can start a conversation through one channel and continue it through another. And they wouldn't need to repeat themselves or start from scratch.

Offering multiple ways for customers to get in touch provides a consistent experience. It also helps businesses improve customer satisfaction, loyalty, and retention.

Define Your Brand

Clearly define your brand's values, personality, mission, and target audience. This will help you create a consistent brand experience across all touchpoints. Use consistent language, colors, imagery, and design elements across all channels to create a cohesive brand image.

Stay true to your brand. Don't deviate from your brand's values or messaging. These will help you build trust and loyalty with your consumers. Your brand identity should also be consistently reflected in all of your marketing materials. Your website, social media channels, packaging, and in-store experience should all be recognizable.

Deliver Excellent Customer Service

This is one of the most powerful strategies for maximizing the brand experience. To create a positive brand experience, provide timely, helpful, and personalized service to your customers. One way to ensure this is to understand your audience.

Conduct research to understand the needs, preferences, and behaviors of your target audience. This will help you create a personalized brand experience that resonates with your audience. Ensure that your customer service team is well-trained, responsive, and helpful. Encourage customer loyalty by providing excellent customer support and offering perks such as loyalty programs and rewards.

Leverage Social Media

You can use social media platforms to connect with your audience and provide them with valuable content. Knowing your audience will help you create content that is tailored to their needs and preferences. Use engaging and informative content to educate and entertain your audience.

This helps to build a strong connection with them and foster a sense of community. Also, encourage your customers to engage with your brand and each other by creating a sense of community. This can be done through social media, events, online forums, or omnichannel communication. You use tools like a dynamic QR code generator to create custom and unique reusable QR codes to direct your audience to multiple community channels online.

Offer a Seamless Customer Experience

Make it easy for customers to interact with your brand, whether it's through your website, social media, in-store, or any omnichannel communication tool. This includes having a user-friendly website and streamlining the purchase process. Pay attention to the small details that make up the customer experience. This includes things like packaging, store design, and in-store signage.

Make sure that all interactions with your brand, whether online or in person, are positive and memorable. Offer unique and memorable experiences that align with your brand and that help to differentiate you from your competitors.

Make Your Brand Personality Relatable

Your customers want to feel like you understand them and know them. One way to demonstrate this is to make sure that they can relate to your brand personality. Use language and messaging that resonates with your target audience and also reflects your brand's values and personality.

Use storytelling to connect with your customers and create a deeper emotional connection with your brand. Use stories that show your audience that you understand their needs and struggles. This helps to build and sustain trust and goodwill. To do this, you can leverage different social media platforms and omnichannel communication, as we have stated above.
Conclusion
The brand experience encompasses the overall perception that a customer has of a business. It is about how they feel when interacting with a company and its products or services. And it is an important aspect of a company's brand identity. It can significantly impact customer loyalty and purchasing decisions.
To maximize the brand experience, companies should focus on consistently delivering high-quality products and services. They must create engaging and memorable interactions with customers and also build strong emotional connections with their target audience through omnichannel communication.
This can be achieved through effective branding and marketing efforts, and consistently meeting or exceeding customer expectations at every touchpoint is also crucial. By prioritizing brand experience, companies can differentiate themselves from competitors. And they can build stronger customer relationships and drive long-term business success.