Website Design: Judge A Book By It's Cover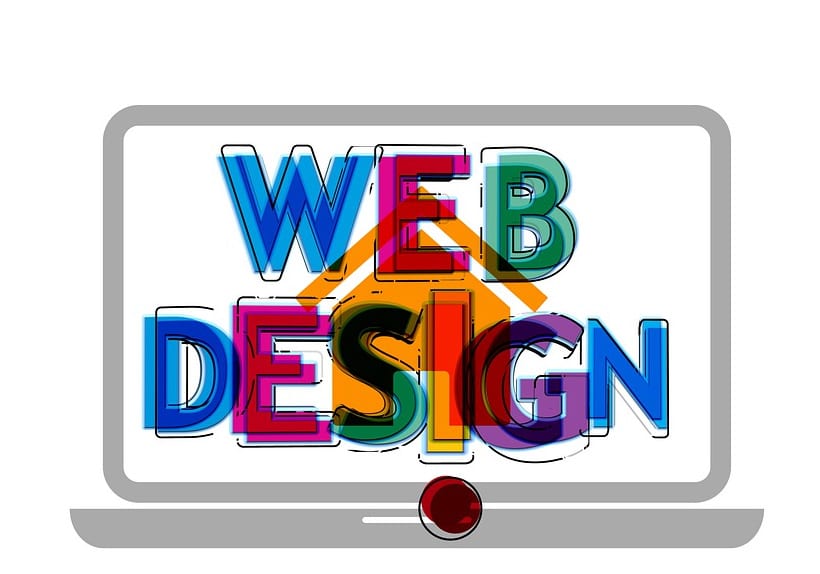 "Don't judge a book by it's cover", we were taught. But in the digital age this comes first and foremost. Your website is your cover, and if it's not up to par, people will simply move on to the next one.
A good website should be easy to navigate, informative, and visually appealing. It should give visitors a reason to stay awhile and explore what you have to offer.
Web design experts from Melbourne – Kim's website believe,
"Building a great website doesn't have to be difficult or expensive. With a little time and effort, you can create a site that will make a lasting impression on your visitors"
If you're looking to build a website that will make a lasting impression on your visitors, here are the top 3 things you need to keep in mind.
SEO & User experience

Your website should be designed with both search engines and users in mind. Use keyword-rich titles and descriptions to help your site rank higher in search results, and make sure your content is easy to read and digest.

SEO, or search engine optimization, is the process of optimizing your website for Google and other major search engines. The goal of SEO is to rank higher in search results when people are searching for keywords related to your business.

To optimize your website for SEO, you need to choose the right keywords, use those keywords throughout your website content, and structure your website in a way that is easy for Google to understand.

User experience, or UX, refers to the overall experience a person has when using your website. The goal of UX is to make your website easy to use, visually appealing, and enjoyable to interact with.

Two crucial factors to consider for UX are website speed and mobile-friendliness.

Website speed – In fact, research shows that 47% of users expect a website to load in 2 seconds or less. If your site takes longer than 3 seconds to load, you can expect to lose half of your visitors.

Mobile-friendliness – In today's world, it's more important than ever to have a mobile-friendly website. More people are using their phones and tablets to surf the web than ever before, so it's essential that your site looks great and works well on these devices.

When designing a mobile-friendly website, you need to keep the following things in mind:

Make sure your site is responsive, meaning it will resize and reformat to fit any screen size.
Use large font sizes and buttons to make it easy for people to tap on links.
Avoid using Flash, as it is not supported on most mobile devices.
Make sure your site loads quickly, as people are likely to give up if it takes too long.

Navigation

Before you even start designing your website, you need to map out the structure and hierarchy of your content. This will ensure that your site is easy to navigate and that all of your content can be easily found by visitors.

Your website should be easy to navigate, even for first-time visitors. All of your pages should be accessible from the home page, and there should be a clear hierarchy that leads users from one page to the next.

For example, the website for a small business should have a home page that includes an introduction to the business, a list of services or products offered, contact information, and a link to the blog or news page. The Services or Products page should include brief descriptions of each item, with a link to a more detailed page for each. The Contact Information page should include the business address, phone number, and email address. The Blog or News page should include the latest news and blog posts from the business.

Visual design

The visual design of your website should be pleasing to the eye and easy on the brain. Stick to a simple color scheme and use high-quality images that are relevant to your content. Avoid clutter and make sure your call-to-actions are clearly visible.

There is no one-size-fits-all answer when it comes to the best colors and shapes for website design. However, there are certain colors and shapes that are scientifically proven to be more pleasing to the eye.

Studies have shown that people are drawn to certain colors because they subconsciously evoke certain emotions or feelings. For example, green is often associated with health and vitality, while blue is often associated with calmness and serenity.

Similarly, shapes are the same case. If you want your visitors to feel safe and secure, choose rounded shapes like circles and ovals. If you want them to feel powerful and confident, choose angular shapes like squares and triangles.

When choosing colors and shapes for your visual design, you should consider the emotions you want your visitors to feel.

Building a website doesn't have to be complicated or expensive. With a little time and effort, you can create a site that is both visually appealing and user-friendly. Just remember to keep your audience in mind as you design your site and choose colors, shapes, and content that will appeal to them.