Web Analytics for WordPress Theme Designers: Insights and Best Practices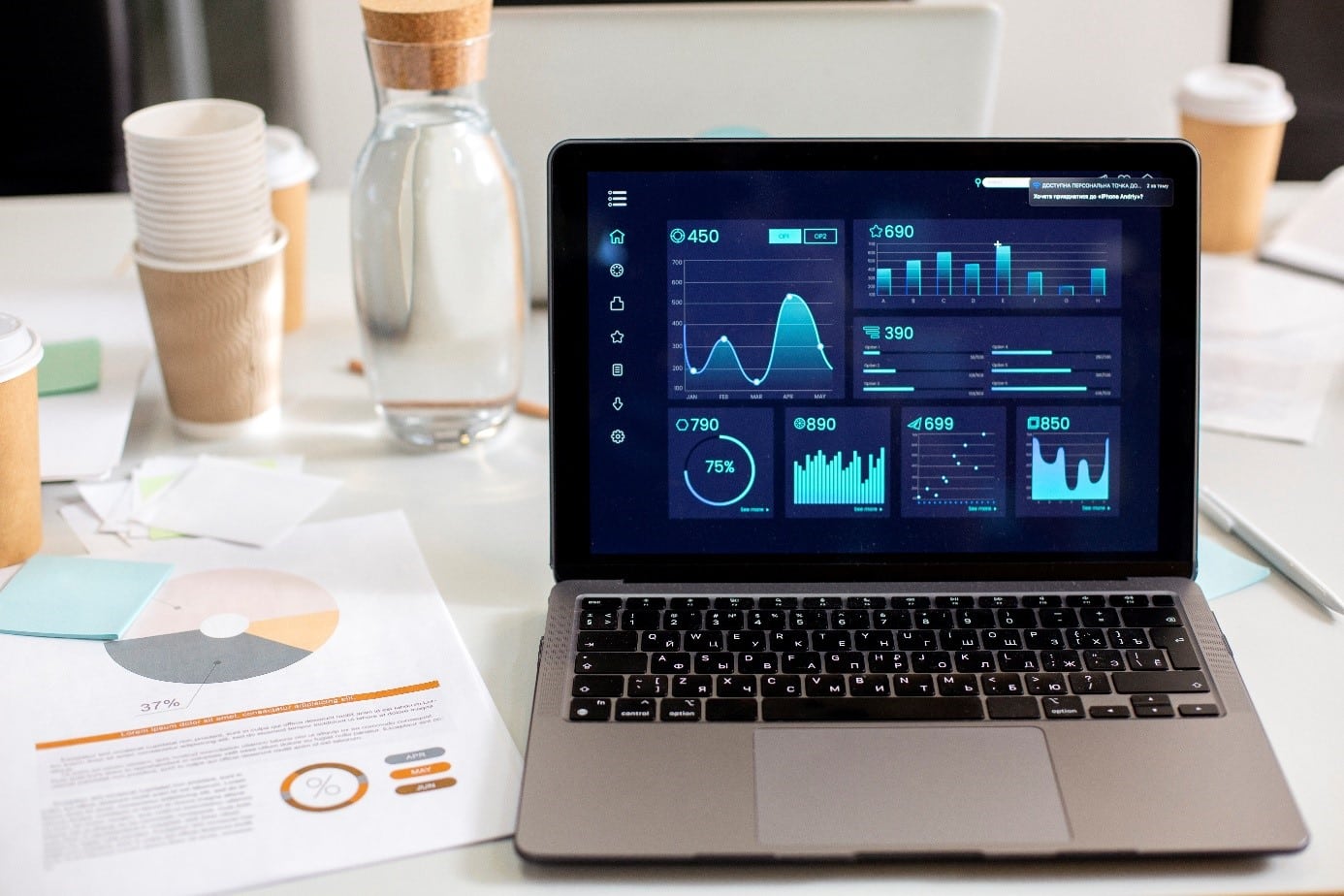 From beginners to experts, there are some useful tips for everyone while working on WordPress. Here's a list of WordPress tips that can help you do more with your content.
Choose a nice theme

To attract the attention of your visitors, you need to choose a nice theme for your website. There are several places to buy templates and complete themes according to your own choice and needs.

ThemeForest is one of the most popular options to buy themes for your WordPress blog. The modern themes you buy here have page builders that are very easy to learn how to use. Most themes also come with demo content so you can choose the right look for your business.

You can easily import demo data, and change colors, backgrounds, and fonts to your taste. Once you have set up your theme, you can launch your website. You can save a significant amount of money on web design costs by not having to hire a WordPress expert to set it up.

Download an SEO plugin

If you are a beginner in WordPress, one of the first steps should be to download a search engine optimization plugin. The plugin will help you with all your activities by monitoring your posts, pages, media content, and products to improve your search engine rankings.

The plugins are available for free and are very easy to install. Yoast, SEMrush, Rank Math, and Google Keyword Planner are some of the names to get the best SEO results. They also help you improve performance and ranking based on the keywords and meta tags you choose.

Readability scores help you modify your content according to the age and comprehension level of your readers. To take your business further and reach new heights, you can always choose an SEO service provider.

Always make your site mobile-friendly

Studies have shown that mobile usage has multiplied in recent years, with over 60% of online searches being conducted via a mobile device. You need to ensure that your WordPress website is mobile-friendly. Most of the latest WordPress themes support mobile, so you can easily adapt them. For example, a woo commerce developer should have a website that works on a mobile platform, as the majority of visitors use smartphones.

Create internal links with keywords

Use a keyword on your page that links internally to another page that contains the same keyword in its content. How can you do this trick? Select the text/word you want to link, click on the link tool and type the selected text/word into the empty search box. WordPress will automatically find this word in the title of every blog post on your website. Select the post you want, click the return button and you have created a link to that page. This is a great technique for increasing audience engagement through search engine optimization.

Get rid of spam

Spam posts can lead to reduced traffic and can hurt website performance. You can choose a setting that requires manual approval of all posts, but this can be time-consuming and confusing. A better and more effective solution is to install an anti-spam plugin on your WordPress website to destroy thousands of irrelevant spam posts. Anti-spam plug-ins are available for free, are easy to install, and are very effective.

Get regular updates

Statistics are constantly changing, and if you want to stay on top, you need to keep up to date with what new updates are available. Use the icon at the top of the control panel to check for updates. Updates are available regularly and are usually focused on fixing technical bugs and security vulnerabilities.

The security of your WordPress website is extremely important. If you do not update your website, it will not be resistant to hacker attacks. Installing updates is not a hassle at all, although keep a backup handy at all times. After updating, check your website once to make sure it is working properly.

So far, we've covered the "every day" WordPress tips, the rest requires a basic understanding.

Change the direct links

Modify the permalink structure in the original WordPress configuration. The original structure includes the date. Search engine optimization experts recommend removing the date for better optimization.

Steps to change the structure: first, go to the settings menu in the website control panel and click on the "Direct Links" link in the drop-down menu. Then select "post name", then save the changes, and the job is done. This will give your website a polished look in front of visitors/customers and optimize the URLs of your blog posts. Let's see what other WordPress tips are.

Enhance your images by adding tags

If you are a WordPress beginner, you first need to learn how to get the most out of the images you upload to your website. Images are the visual elements that visitors to your website will see, and they play a big role in the perception of your content. Add keywords as tags to your images.

Keywords will help improve your search engine optimization and will improve your search engine results. You need to make sure that your images and web content get the best results. Aligning your images with your content or permalinks will be even more beneficial for your website.

Compress your images

One of the best tips to keep in mind when creating a WordPress blog is to compress your images. You can also use a separate plugin for this. Plugins will automatically compress the uploaded image, so no additional work is required. This also allows you to compress many images at once with a single click.

The advantage of compressing images is that smaller file sizes make the web page load faster. As we know, it is mainly the images and videos on a web page that cause slow buffering. Google's ranking is based on many factors, page speed is also very important. Research shows that the ideal time for a web page to load should be under three seconds.

Use Google Analytics

Once you have set up your theme, direct links, URL, etc., your website is ready to go. The next step in getting up and running is to install Google Analytics. This is Google's web analytics service and is considered by experts to be one of the most important tools for WordPress users. Google Analytics tracks the traffic coming to your website. It also allows you to track activity on your website. With these reports and statistics, you can improve the performance of your website.

Google Analytics provides the essential tool you need to better understand your website visitors and their behavior. Setting up Google Analytics is extremely simple. There are lots of online videos if you need more help on this.

Too many plugins can ruin your website

Just as the popular saying goes, "too many cooks spoil the broth", too many do have a counter-effect on everything. If you're a WordPress user, you'll find that there are thousands of free plugins available to you. They may all be very useful too. They are useful, but you don't need all of them.

Choose a few according to your needs and download only those. Always keep SEO, security, and caching as essential elements. Avoid too many unnecessary plugins that will hinder the speed of your website and make it slower.

Set a new login URL

As a WordPress user, your website is always exposed to online threats from unknown sources. You can improve security procedures by changing the URL of your website's login page. This process is extremely simple and effective. A well-defined, non-traditional URL will be difficult to find and will keep hackers away.

Surveys have shown that websites with shorter URLs attract more visitors than those with long names. You can set a custom URL in the WordPress control panel. Keep it short and simple so that visitors can see the URL and find out what the post is about. Nowadays, WordPress developers must adopt this alternative and shorter site URLs to follow the trend.

You can combine these strategies with others to enhance security, for example, by specifying limited login attempts. In the WordPress content manager, the default setting is to allow users to make unlimited login attempts. This makes your website more vulnerable to hacking. The Login LockDown snap-in allows you to specify and control the number of failed login attempts.

Select the categories option above the tags

Most people use tags at the bottom of posts to create links using keywords. But too many tags can affect the overall look of your website and create clutter. Instead, you can choose another option: group your content into categories.

Design something that will draw the attention of your website visitors, enticing them to click a button. All your posts will appear in categories related to your content. Website visitors can view all the posts in the same category when they click on them. Do not put a post in more than four categories. Maintain a minimum common ground, that's it.

Protecting your website

It is very important to protect your website from hackers. They are always looking for websites with weak security. Take it seriously. Ways to protect your website include themes, plugins, and keeping your site consistently up to date. Use strong passwords, preferably alphanumeric characters, and symbols.

Get a good quality security plugin. Even if it costs a little extra, make this investment as it will benefit you in the long run. Make a backup copy of your site. If things ever go wrong, you won't lose everything. It's better to be safe than sorry.

Wordfence, BulletProof, All In One WP Security & Firewall, etc are some of the best WordPress security plugins.

Keep an eye on the speed of your website

PageSpeed Insights analyzes your website speed, gives you a score, and provides suggestions to make your site faster, such as proper web practices and web optimization of performance. It also shows you the files that are hindering speed. Work on the factors that are causing significant lags first, then move on to tackle the smaller obstacles.
By applying the WordPress tips above, you've already done much more to improve the success of your website than most website owners. Use these handy tips and strengthen your content to achieve business results.