Web Accessibility Guidebook for WordPress Developers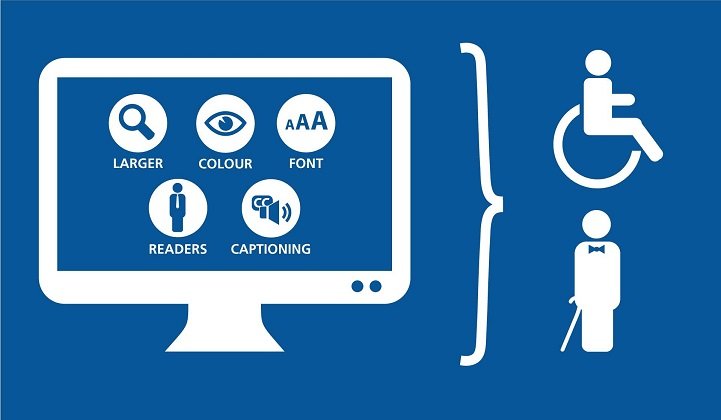 Creating inclusive websites accessible to your audience with different capabilities isn't only good practice. It is also crucial to meet local regulations and global standards.
Did you know that more than five percent of the globe's population has a disabling hearing loss? What's more, approximately one billion individuals experience blindness or vision impairment.
Do you want to prevent excluding anybody from accessing your apps or website? Then it is essential to make web accessibility a major priority.
That obliges you to execute digital accessibility as a major part of your projects. It will allow you to make a better US, which your audience will value, and prevent legal problems, which may come because of non-conformance with global accessibility standards.
This post will share to you the importance of web accessibility – its meaning, importance, a few standards guiding conformance, and other principles to help you when executing it. Ultimately, it will help you with tips and tricks to enhance your website's accessibility.
Introducing Web Accessibility – What It Is?
An accessible website is a site, which is readily understandable and accessible to any user irrespective of their ability, situation, or device. Web accessibility is composed of any technology or tool utilized to access digital products or the internet.
Internet technology was made to eliminate the obstacles and barriers to interacting and communicating with the world. However, specific problems could get in the way of this ideal.
For instance, disabled individuals with hearing loss or blindness can have difficulty engaging with a site if there are not enough enhancements built in.
These individuals have a right to engage with and contribute to the web. They also see information through a wide array of digital devices. Hence, accessibility is known to be a vital part of any application or website.
Importance of Designing for Web Accessibility
Take note that designing for web accessibility could benefit disabled people, which influence access to the web. Such impairments could be:
Visual
Speech-based
Physical
Neurological
Cognitive
Auditory
As developers, you are accountable on making your creations accessible and inclusive to individuals with different abilities in different contexts.
It's crucial to keep in mind that accessibility could advantage disabled people. For instance, older individuals are more likely to have a problem reading small fonts.
Further, you may have users with temporary disabilities, slow data connections, and small screens. You also need to consider those situation limitations, such as a noisy settings.
You will find a plethora of arguments for making your site accessible. It's crucial to meet different global standards and lessen legal risks. In short, failure to follow such standards could leave you open to lawsuits.
Principles of Web Accessibility You Need to Know
Understanding the WCAG guidelines by yourself could be overpowering. That's why we have gathered a quick overview of the essential points. These will help you execute accessibility within your projects. Below are the four major principles you need to keep in mind.
Your website or app must be robust
One way to accomplish robustness is to create your app or site through modern techniques and tools. That needs thorough planning and clarity throughout the development stage. For instance, you will utilize the proper markup for content and add proper values, roles, and names for components.
You can try setting the baseline requirements for utilizing your website to accommodate as many users as possible.
Make the content easy to understand
People communicate through written and verbal language. One of the best ways to make sure your content is easy to understand is by utilizing the proper color contrasts and font sizes.
Remember that users must be presented with basic feedback, so they can prevent and fix mistakes. It will help if your navigation is predictable, consistent, and clear at the same time.
Aspects like familiarity, culture, and educational background with the subject matter can influence a person's capability to learn a given piece of content. Hence, you'll like to ensure you use basic words, clarifying any background details needed to distribute a piece of content.
It's suggested to make supplements to text as well, like illustrations, videos, and files. Adding summaries to long contents may help too.
The user interface must be operable
You will like to accommodate as many requirements as possible. That's true, no matter if your users can engage with your website by physical devices like a mouse or keyboard. It's a good idea to make sure the users can engage and navigate with the website and its content effectively.
For instance, adding support to keyboard navigation makes the content accessible through devices, which compete with keyboards.
You need to enable your users with enough time to finish tasks. For instance, they must be given enough time for reading approval messages before the page is loaded again.
Some of the features you can add in this aspect are skip navigation links, site maps, and site search. Make sure the entire content structure is perceivable. You can do that by making enough use of spacing and semantic elements.
Create perceivable contents
There should be other options for your users to interact with your site or app, especially if they can't depend on the site. You'll like to add captions or other options for multimedia elements.
Using assistive technologies might help in this matter. For instance, screen readers can convert text to audio.
Do you think your website or app is accessible enough?
If not, try to use an Accessibility Checker from Tiny (people usually know about its flagship project is the TinyMCE rich text editor). These are only some of the important web accessibility information you need to know. Which of these tips are you thrilled to use in your projects? Share your thought with us!