Ways to Use Templates in Web Design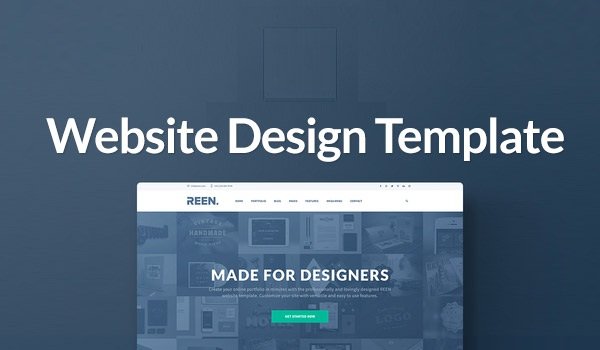 For the web designer, one of the most essential tools when doing their job is a good template. Sure, you can create something from scratch, but having something structured can help create consistency and professionalism. Plus, there are so many to choose from, which can all be customized according to you or your client's requests! It's always advisable to present a powerpoint template of web design ideas to clients to convey the exact design model.
The best WordPress hosting plays a crucial role in leveraging templates effectively in web design. It ensures optimal website performance, reliability, security, scalability, and support, allowing you to create stunning websites efficiently and provide an excellent user experience.
But did you know that there are right and wrong ways to use templates when web designing? Surprisingly, some designers actually commit a few simple mistakes which can remove the creativity and strategy of web design. Whether you're using Designmodo HTML templates or ones from WordPress and other web design software, you also have to follow certain ways to achieve success.
To avoid such mistakes, read on as I show you both right and wrong ways when using templates in web design.
The Wrong Ways to Use Templates in Web Design
Here are the things to avoid doing when using templates as a web designer:
You Choose a Standard Theme

Yes, it's good to find a theme that works with your niche, such as finding real estate themes for real estate companies. However, the problem is that it's too generic and may end up feeling like any of your competitor's works. Besides this, some designers choose standard themes without customizing its templates, just to save time and effort. This is like choosing generic instagram tools for your needs instead of selecting one that fits your particular needs.

Sure, this does save time and effort initially, but selecting a standard theme without making it more unique just has people see it as boring!

You Save All Templates to Use Later On

Saving your templates is actually a good thing as it gives you more to add to your portfolio. It also teaches you what mistakes to improve on in the long run. However, one mistake people do make is that they don't make ENOUGH templates for their clients.

Theme developers would provide a few design options or layouts, either using templates from themes or designing it by scratch. Only doing two template options per KEY page (only the Home, About, and Contact pages, isn't exactly professional. It results in the risk of creating websites that look exactly alike.

You Reuse the Templates For Other Clients

When you save your templates, you do NOT reuse them again for the next client. Sure, you can reuse a FEW things, but never make it a carbon copy from your previous clients' work. As much as possible, use templates but design it from scratch, using features, colors, and typographies unique for your current client.

The goal is NOT to make as much money as you can and get as many clients simply to reuse templates as a way to save time. It's to hone your skills and satisfy your clients with unique designs made for them, while still achieving their strategies.

You Don't Engage With Clients on Web Design

This is an obvious mistake that some designers do because no matter what your job is, you always have to ensure your clients are involved.

Sure, you have the skills and experiences, and you might be frustrated with the huge list of client requests, but they deserve to have the say. They're the ones paying you, after all!

Plus, you want to ensure quality work that they'll be satisfied with. That way, it prevents having to do costly rework and receiving an earful (or even negative reviews) from disappointed clients.
The Right Ways to Use Templates in Web Design
Now that you know about the mistakes, here are the right ways when using templates:
Select a Good Theme

I recommend that you select themes which can skin the whole website. Yes, you'll still need to customize them to look beautiful WHILE crafting the search-optimized look, but it saves you more time that way.

Instead of having to spend more time creating something from scratch, a template from good themes can be used as a BASIS. Note that you shouldn't copy the template but to customize it according to individual needs and goals.


Do Sectionals

Using sectional templates are a good way to replicate the similar design elements throughout the entire website. You can take advantage of these sectional templates by converting them to wireframes. To do this, you just use the bones of sectional templates, and then bootstrap the structure of the page to another site.

Again, reminding you that you should not completely copy the templates you used, but to just use the STRUCTURE.


Use a Good Website Builder

For those who use WordPress, Bootstrap or have clients hosted by the platform, then consider using their many tools and plugins that allow you to customize themes and templates. These tools come with template builders like startup bootstrap builder, which allow you to save a lot of time when installing new themes and templates.

Once you've created your template, add in the plugins and features these tools offer and you can create the unique and good-looking website that also passes SEO standards.

Have Project Management Checklists

Another thing that has many web designers save time is to simplify their workload and project management. Create a checklist for all your processes, from web design to the business side of things.

Have proper templates to send to your clients, such as professional emails and when creating contracts for a new project. Incorporating efficient contract management practices can help streamline your workflow and ensure smooth collaborations with clients. Also, have template invoice for freelancer or team members to make things quick and organized.
Wrapping It Up
When it comes to web design, you have to make sure that things aren't only looking beautiful, but it matches the client's marketing strategy as well. While it may seem difficult trying to combine both of these into your designs, the right
Hopefully, this article on the right and wrong ways to use templates in web design helped you out. So don't wait any longer and begin following these tips to become an efficient web designer now.
If you have any questions or want to share your tips on using templates when web designing, then comment below. Your thoughts are much appreciated!