Vicetemple Review: Best Hosting for X-Rated Sites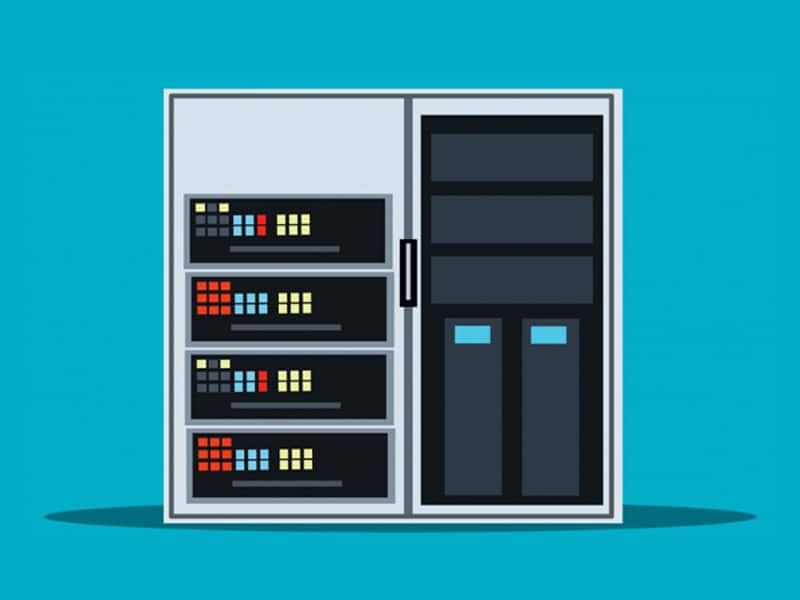 If you plan on launching your own X-rated website, you might run into some trouble when it comes to finding a hosting provider.
In fact, most hosting companies have strict policies that do not allow such content to be uploaded onto their servers.
Even though some providers have more flexible content regulations, odds are your website will end up being penalized — or even banned altogether.
When it comes to building a raunchy website, you should not gamble with your hosting solution. After all, the success of your online venture is closely tied to the hosting plan you are using.
In this article, we will talk about Vicetemple — the only company that provides specialized hosting for X-rated sites.
In the following paragraphs, we will find out what the company offers in terms of plans, features, and other benefits for your project.
An Overview of Vicetemple
Vicetemple was established in 2016 as part of a larger network of hosting companies that have been in business for nearly a decade.
The company has a privately-owned data center based in Amsterdam, the Netherlands, making it an ideal choice if you need offshore hosting services. Vicetemple has a team of 12 professionals who work both on-site and remotely.
The company offers a variety of services designed specifically for X-rated websites, including shared hosting, VPS, dedicated servers, and domain registration.
Additionally, they offer clone scripts that copy the layout of some of the most popular websites in the industry. With clone scripts, you can set up your own website in minutes without any coding skills whatsoever.
Hosting Plans at Vicetemple
Let's explore the different hosting solutions that Vicetemple provides to its users.
Shared Hosting
Vicetemple offers four different shared hosting plans, with pricing that varies from $5 to $40 per month. Perfect for smaller projects and static websites, those plans offer plenty of useful features, including unlimited traffic and lots of storage.
On top of that, each plan comes with a dedicated IP, an easy-to-use control panel, and a convenient one-click CMS installation.
VPS Hosting
All VPS plans at Vicetemple provide you with full root access, unlimited traffic, and 100Mbps guaranteed bandwidth. VPS hosting solutions are excellent for bigger dynamic websites that should be able to handle lots of traffic.
With Vicetemple, you can choose between SSD VPS or Storage VPS plans, giving you two options when it comes to available server space. Pricing for VPS plans at Vicetemple ranges from $15 to $795 per month.
Dedicated Servers
For big and complex X-rated websites, we recommend going with one of Vicetemple's dedicated server plans. The company offers servers outfitted with state-of-the-art hardware, modern processors, and exceptional capabilities when it comes to bandwidth.
You can choose between four different groups of hosting plans based on speed — 100Mbps, 250Mbps, 1Gbps, 10Gbps, or 40Gbps. Pricing for Vicetemple's dedicated servers ranges from $110 to $520 per month.
Domain Registration
When it comes to X-rated websites, picking the right domain name and extension can really make a difference.
Vicetemple has an extensive database of both regular and raunchy domain names and extensions, making it easy to get the best possible combination for your website.
The pricing for domain registration at Vicetemple can be quite different, depending on the type of domain and extension you pick. Plans usually vary from $22 to $299 per year.
The Key Features of Vicetemple
In this section, we will explore the different features that Vicetemple users can expect when signing up for one of the company's hosting plans.
Unlimited Traffic
Successful X-rated websites generate quite a lot of traffic at all times. In order to accommodate that need, Vicetemple offers unlimited traffic for all its hosting plans.
99.99% Guaranteed Uptime
Uptime is essential for any website, no matter the industry it operates in. Vicetemple guaranteed 99.99% uptime for its hosting plans throughout the year. If downtime occurs for some reason, you are entitled to a full refund.
24/7 Customer Support
Another area that Vicetemple excels in is customer service and support. Representatives are available 24/7/365 and can be reached via live chat, email, or the website's integrated ticket system. Vicetemple's customer support staff is friendly, knowledgeable, and ready to help you out with all your needs.
Data Protection
If you want to run a safe X-rated website, data privacy should be one of the most important things to look out for when choosing a hosting provider.
At Vicetemple, all your personal information is secure and will not be accessed by third parties, or even the company's own staff. On top of that, the provider makes regular backups of your website, making sure you can recover it quickly in case of data loss.
45-Day Money-Back Guarantee
While Vicetemple does not offer a free trial for any of its hosting plans, it does offer a 45-day money-back for all its services. If you are not happy with some aspects of the service, you are entitled to a full refund within this time period.
Offshore Location
Hosting your website at an offshore location comes with many great benefits. While we will explore the topic more thoroughly further in the article, know that any content you upload at Vicetemple will be safe from DMCA hits and copyright claims.
One-Click Upgradability
Vicetemple's hosting plans are designed to be easily scalable. Indeed, you can either upgrade or downgrade your plan with a click of a button at all times. This makes Vicetemple's hosting solution quite flexible and perfect for ventures of all sizes.
24/7 Server Monitoring
Vicetemple is renowned for being a dependable hosting company that many X-rated website owners rely on. As part of their efforts to provide exceptional service, the team at Vicetemple monitors its servers constantly, making sure they stay online at all times.
FTP Access
Vicetemple also provides you with full FTP access for your hosting solution by using your own personal IP. This way, you can access and edit files directly using an FTP client.
Usage Statistics
Another useful benefit that Vicetemple offers is detailed usage statistics for all hosting plans. The company uses a convenient built-in display that tracks your website's resources at all times.
Why Choose Offshore Web Hosting for Your X-Rated Site?
As we already mentioned, offshore hosting has a lot of useful benefits for websites from all industries. However, this goes double for X-rated websites that need more when it comes to data protection and anonymity.
Let's see why choosing an offshore hosting provider like Vicetemple is highly advisable if you want to run an X-rated website.
Guaranteed Anonymity
Offshore hosting companies operate outside of many governmental authorities, making sure your personal data remains totally private and anonymous. On top of that, you are better protected against hackers that might want to attack your X-rated website.
DMCA Protection
When it comes to X-rated content, DMCA claims can cause significant damage to your website. However, with offshore hosting, you are quite safe from such attempts. Such hosting companies only act on DMCA claims that are made through their local court system.
Coincidentally, offshore hosting companies usually reside within countries where content regulation laws are not that strict. As a result, your X-rated website will be protected from frivolous and malicious DMCA claims.
Exceptional Performance
Offshore hosting companies usually provide above-average performance for all their plans, along with exceptional security and regular backups.
On top of that, if your target audience is closer to the physical location of your server, they will enjoy better website speed. It's always a smart idea to use hosting located near the people you want to attract to your website.
Lower Overall Costs
Another exceptional benefit of offshore hosting is that such providers operate out of countries with less severe taxation laws.
Since your content is hosted on offshore servers, you can enjoy the tax benefits the country offers. In the end, going with an offshore hosting company can end up saving you quite a lot of money.
Conclusion
Vicetemple is quite the unique hosting provider, as its offering is specifically aimed at people who want to create and maintain an X-rated website.
Beyond that, the company offers a great selection of hosting plans that offer great performance at reasonable prices.
We highly recommend Vicetemple to anyone looking to launch their own X-rated website — the provider has everything you need and then some.