Using Top 5 WordPress Google Reviews Plugins to Boost Customer Reviews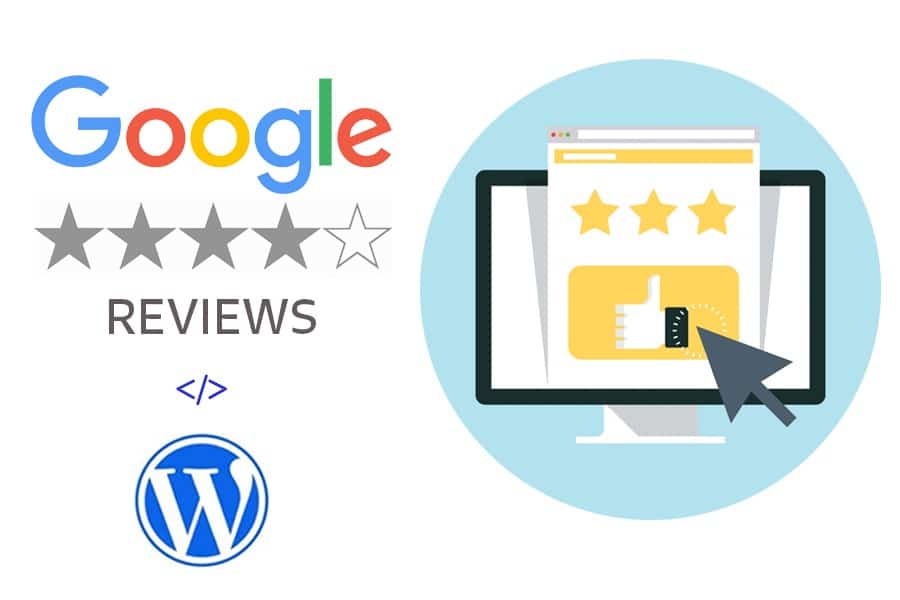 The inception of the Internet brought a great shift in the daily life of individuals. For meeting people – we have virtual gatherings, for making new friends – we have social media platforms, for shopping – online stores and eCommerce websites, and to know more about a product – we have online reviews.
Although we make such modifications in life, few things remain common, like – we still get influenced with people's opinion before buying a product. And the source is now online review platforms. It's tough to believe, but more than 90% of consumers make their buying decisions after reading online reviews.
And when we talk about online review, one platform that stands tall as most trustworthy is over beloved – Google. Hence, we are witnessing this trend where customers refer to Google reviews before buying a product, and businesses embed Google reviews on their websites.
Considering WordPress powers more than 64 million websites, this blog will guide you about the 5 best Google review WordPress plugins that simplify the embedding process and provide great results.
But before that, if you are still looking for reasons to embed Google reviews on your website, here are some major reasons that will convince you to adopt this strategy.
It boosts the credibility of your brand.
It increases visitor engagement on your website.
It enhances web traffic.
It helps your visitors in buying decisions.
It increases your conversion rate.
Now that you know some major reasons let's dive into the core of the topic and discuss the top 5 Google review plugins for WordPress.
5 Best Google Reviews WordPress Plugin
WordPress provides various plugins that help you to embed Google reviews on your website. And after examining them based on features, usage, and price, these 5 tools stand tall as the best Google review plugins.
Google Reviews WordPress Plugin


Google Reviews WordPress Plugin by Tagembed is one of the finest plugins available on the WordPress app store. It helps you collect Google reviews from your Google My Business account and displays them beautifully on your website. The plugin is also compatible with 15+ social media platforms. Hence you have the option to collect online reviews from various other platforms as well.

Google reviews itself adds engagement to your website, but with the help of this plugin, you can also add charm to your website. It allows customizing the widget by changing its font size, font style, theme, and more to match it according to the website's style. As a result, it adds grace to the website and makes it more alluring and professional-looking.

Customers often post visual-based reviews, where they post pictures of the product, or if the reviews are regarding the location, they upload images of interiors and exteriors of the place to give a better idea to the readers. And therefore, the plugin is compatible with displaying all types of media files without affecting the website's speed.

The plugin is budget-friendly as it is free of cost. Also easy to use. With three simple steps, you can embed Google reviews on your website. You just have to download the plugin, collect the google reviews, and embed the collected feed on the website. And that is its simple steps, and your website will be displaying reviews on your website.

Widget for Google Review


Widget for Google review is a popular WordPress plugin. It helps you collect reviews of your business and displays them using a sidebar widget. In recent times, sidebar widgets have been a popular medium to display content because they take less space and have less loading time.

The plugin also trims the long reviews in short text and adds the read more link. This facility saves your visitors' time, as they have the option to read the headlines of the reviews, and if it interests them, they can read the whole review and make their decision.

Also, it saves all the reviews in the WordPress database. So, even if Google is unavailable, the plugin will still be working. Moreover, if you have multiple stores, then it allows displaying 5 Google business reviews per location.

Reviews and Ratings


Embedding Google reviews can drive great website traffic, but another way to amplify the web traffic on your website and achieve brand recognition is by enhancing the look of your website. This is where Review and Rating plugins jump in.

The plugin offers 96 designs/themes that you can utilize to increase the beauty of your website. Moreover, the plugin provides a responsive feed that adjusts itself according to the size of the screen. So it does not matter if your visitor is using a PC, mobile, or tablet to visit your website, the charm of your feed remains the same.

It provides ease in collecting the reviews as it collects the data using your unique Google Place ID. Users of this Google reviews plugin are satisfied with the results and are pleased with its presentations.

WP Google Review Slider


As mentioned above, sliders are a cool way to display any information, and when that information is your Google review, it adds great significance to slider displays. With the WP Google Review Slider plugin, you can display reviews and use it as an image slider but with your Google Places review.

It provides multiple templates to use on your post, pages, and widget areas. The templates display options like show/hide star rating options, show/hide date, text colors, backgrounds, and more.

Google Places Reviews


Positive reviews provide the desired exposure and enhance the credibility of your business. And therefore, you can use this Google review WordPress plugin to display reviews on your website. It allows displaying up to 3 business reviews per location.

You can choose from various stunning widget themes that match the style of your website. And even if you are stuck somewhere, the active support of the plugin ensures to offer needed solutions.
Summing It Up
There is significant data that shows how much customers care about online reviews. And therefore, by providing reviews on the website, you can hold the customer on your page and eventually increase the chance of attaining sales.
The Google reviews WordPress plugins mentioned above provide great aid in embedding Google reviews on the website and provide additional features, making them ideal marketing tools. So, go ahead, try these plugins and choose the one that suits your style!