How to Have User-Friendly Experience with WordPress Websites?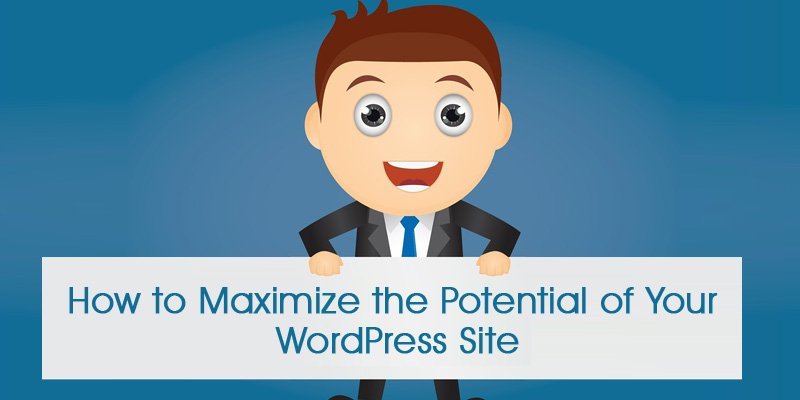 Do you hesitate to launch a website due to the high costing required for its design, build and maintenance? What about having a WordPress website?
WordPress is a compelling yet free content management system (CMS) which provides a comprehensive range of features for building remarkable business websites.
Along with saving thousands of dollars, WordPress can benefit your website in numerous ways. You might be wondering where to start.
It's easy as starting a simple blog which can be about anything from cars, food, the outdoors to something more niche related such as women's health and wellness. Let's have a look at some of the perks of building WordPress websites.
Cost Effective: Gone are those days when you needed thousands of dollars to create a website. With WordPress, designing and developing has become cost-effective. The maintenance expenses are also relatively cheap as you can yourself handle the backend.
Search Engine Optimization Ready: Search engines love WordPress because it is SEO friendly and the code is simple. This makes easy for the search engines to read and index the content on the site. Moreover, it gives you the control to customize the SEO components, i.e., allowing you to decide which page you want to rank high in search engines.

It means that you can adjust your SEO campaigns according to the high converting pages. Also, there are various plugins available for WordPress which can prolong the website's reach.

Responsive Web Design: With the increasing usage of smartphones and surpassing mobile traffic, responsive web design is not an option but a must. With WordPress, you automatically get the privilege of responsive web technology without having to put in extra effort for building separate websites to run on them.
Plugins for Customization: Plugins are the highlight of this platform. With the help of plugins, users can customize the site and add the required functionalities and features to it. All you need to do is install plugins to add a new feature. What's more special about it is various plugins are available, and most of them are free of cost or fairly priced.
Perfect for Competitive Content Marketing: In this era of online marketing, where unique, fresh and SEO oriented content is required. With WordPress, you can update your website's content in seconds and frequently, thus helping you and your business in building credibility in your niche. Along with that, you can also update your site's design easily, making it an ideal platform for tactical campaigns.
These are some of the main perks of having a WordPress website. Now, it is important to understand how can you make your WordPress website user-friendly or in other words how to optimize the user's experience on a website. Below are some of the tips, follow them and see your website do wonders.
Improve Page Load Speed
To provide your visitor the best experience, it is recommended to check the page load speed of your website. On average, 2 seconds is the suitable page load time.

It is beneficial to look for managed hosting services as you can get the most optimized configurations with WordPress. You may also get automated updates, automatic backups, and more high-level configurations to ensure security with WordPress.

Make Simple Navigation
For the end user, navigating through your website should be effortless. They should easily find what they are looking for. A list of things that are a must for an excellent user-experience in a WordPress website:

A navigation bar
A categories list in your sidebar
A search box in the sidebar
An Archives page

#ProTip: You can use WordPress' powerful Custom Menus feature (Appearance > Menus in your sidebar) to arrange and name main pages. If you want to integrate breadcrumbs into your WordPress site, it is very easy. Just use the Internal Links feature included in WordPress SEO by Yoast. (Yoast is a commonly used Plugin)

Make Your Content Readable & Engaging
Inducing great content is part of building a website, but how to make that content look engaging is what matters most. You can consider the following:

Use Sub Headers liberally and make them descriptive.
Use short words, short sentences, and concise paragraphs. It is easier for the user to read them.
Formatting plays a great role. Consider using Bold and Italics to emphasize certain words.
Use Images to add color and variety.
Consider using other graphical elements like block quotes, lists, tables, and anything else that will add a little spice to your content.
While building a WordPress website, many people make some common mistakes, avoid these mistakes for a user-friendly experience:
Installing unnecessary or broken plugins and not removing them. It can increase the load time of your website.
Not choosing a responsive theme. If a theme is not responsive, the mobile phone user will see something that doesn't look inviting.
Ignoring SEO. Search Engine Optimization (SEO) is the most important thing when you want to make sure your site is seen by your target audience. One of the useful plugins for SEO is Yoast SEO, consider installing it.
Using the wrong platform. Choosing the right platform depends on your requirements, so make sure you compare what each is offering to your WordPress hosting.
In today's fast-forward world, user-experience is vital. To make your business a success, follow the tips mentioned above and create a successful WordPress site setup.