Why You Should Use WordPress – A Small Guide For Beginners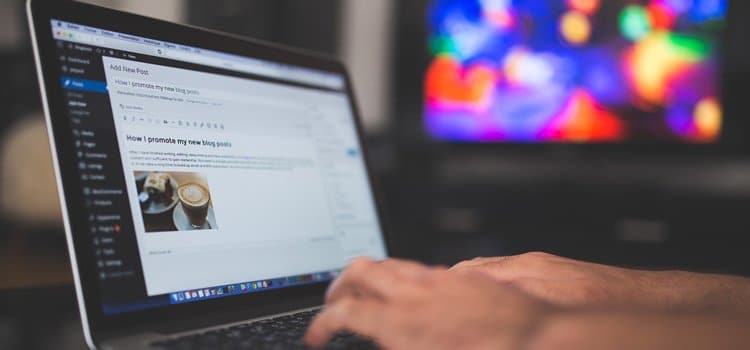 We are all aware that the world is going online, and though we all want, or need, to be onboard, not all of us can.
Some of us simply lack the technical IT skills to pull it off but also cannot afford to have a professional do it for us, at least not completely.
However, this is where open source technology like WordPress comes into play. It is taking the world by storm and communities of engineers, developers and translators are making it not only the most affordable but also one of the most accessible pieces of software there is.
Don't worry if you are only starting as long as you are willing to learn and research. To help you out, we have compiled some of the key reasons why you should choose WordPress, especially if you are a beginner.
User-friendly

Use of computers and access to information online is no longer reserved for the chosen few who have the know-how. Each and every day, new devices and apps are getting more and more user-friendly.

Likewise, WordPress is doing the same thing with building and maintaining websites. You don't need to know how to code to set up your site or to update it.

It is simple to install and you can use its full potential by following simple instructions, or just by checking out its features.

Yes, you can use it optimally but also creatively. Though you can add preexisting plugins and themes online, the way you combine them will make for a unique experience.

Research and play with features so as to customize and produce something which is solely your own. For more freedom in customization, choose a theme which will give you more room for creativity to choose between different colors and fonts but also widgets on your site.

As it is so adaptable, you might expect it to be slow, but then you would be wrong. Actually, WordPress is quite responsive and fast, so it is a joy to use.

Community-oriented

As WordPress is used by a large number of users nowadays there is a considerable support you can find online. This includes communities and individuals who upgrade the software with new plugins as well as those who also publish how-to videos.

Any problem or doubt can be easily solved with only a few clicks. You must admit that this is especially important for beginners.

So you don't have to be alone, googling all the issues you might have. Googling your problems first is the right step, but try also to use the rich nature of online WordPress community. Look up some forums and definitely check out WordPress.org.

Who knows, maybe in time you might become a part of the community, not only as a user but as a peer and contributor with your own solutions for users everywhere.

Affordable

WordPress is really easy to use and you can find help and tips online, so it requires little investment. Why do we say little if WordPress is free?

Though downloading and using it is free, you will have to pay for a domain and hosting. This is still a good deal as you will save on themes and plugins on your site and the expertise of a professional.

As you can do your own updating, you can save a considerable amount of money. One such issue is optimizing your site for search engines and Sydney SEO experts claim that tackling your SEO on a WordPress site will prove much easier.

You don't need to be an expert as you can find help online but also the software itself will give you SEO-friendly pointers that are easy to follow and simple to implement.
All of this allows you to focus on the actual content of your website. Even in this department you can find solutions online on your own and edit content yourself, as easily as writing a word document.
Even with writing and posting content you can find help online, but the best advice is the simplest one: create content which is useful, original and interesting, and you cannot fail.
As with any new venture, starting your own website may seem like a challenging task. Though you might feel overwhelmed at times, remember that there are huge networks of individuals tackling the same or similar problems.
For a beginner, with little to no knowledge of coding or site maintenance, WordPress is a lifesaver. With helpful instructions and materials on the subject, you can quickly solve most doubts and issues.
Discover and adapt themes and widgets you can find online and create a website to suit your needs and also save money by doing your own work.
Your site will be made by you and for you, and you can change it easily enough. By doing most of the work, you can focus on other expenses you cannot avoid, like hosting and acquiring a domain.