How to Use WordPress to Get The Benefits of SEO Optimization? Best Tips You Will Find Today!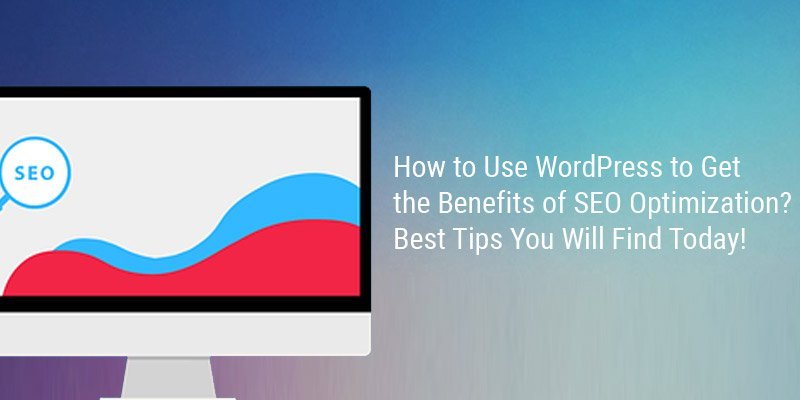 WordPress has over time proved to be user-friendly as much as possible. This open-source platform needs not any introduction. Now everyone wants lots of traffic to his or her blogs and websites. It can be managed with a few straightforward changes on your website.
The primary thing you need to know is called SEO or search engine optimization. What would you say if I told you that you could achieve this by some simple changes on your website themes?
Yes, as incredible as it may sound, it can be achievable. The best thing about SEO is that it enhances your chances of rating on the web as well as increases the value of your blog.
How can you manage your website with WordPress themes?

You may wonder how you can do that using WordPress themes. Well, WordPress themes are the best possible tools available for you that you can use to create a blog design that is best suitable for the browsers.

The Internet is a trend that is here to stay and is continually growing. People can find even the minutest information online, and they are becoming more and more observant of details.

For a blogger, it is essential to understand this trend and use it for his benefit. As a blogger, you need to write your blog in such a way that it attracts traffic and it can draw more and more business from the web.

Your blog needs to be user-friendly and lucrative simultaneously. For this, using fresh WordPress themes is extremely important. It is a straightforward trick and often easily ignored.

There are free themes for beginners' and bloggers' benefit. You just need to make sure that the theme is fresh and can draw the attention of the viewer.

Beginner's guide to WordPress:

WordPress is the easiest platform one can ever use when it comes to blogging and online marketing. When you use WordPress, you eventually learn the skill to manage and maintain a website all by yourself.

WordPress themes are something that is often neglected or not correctly chosen. However, you must make sure to avoid this mistake at all cost.

When building a website, choosing the right WordPress theme is very important for your future endeavor, you must pay minute attention to details and make sure that your site theme matches your business, product, and blog perfectly.

Of course, you have to make sure that you have done your research well as not all WordPress themes can be SEO optimized nor can you directly optimize all themes for that you can also get services from a Digital Marketing Agency.

WordPress and SEO:

WordPress is a platform that is built with the concept of SEO in mind, and it's an SEO optimized site. Thus, SEO plays an important role when it comes to your WordPress blog. WordPress designs are the most friendly when it comes to search engines worldwide.

Now, of course not all themes of WordPress support the process of direct optimization by putting Meta tags, Meta description and title.

But the good thing is that WordPress is a platform that comes with all the built-in functions and features that have been customized for search engines, and its pages and posts are custom-built for this purpose.

In fact, WordPress even has many categories that allow the search engine to crawl your blog to make it more efficiently appear on search results.

Along with that, WordPress offers bunch of plug-ins as well that you can use to improve the SEO of your WordPress website.

Seek the help of a professional if you must. SAYA Search Engine Optimization can help you on this.

Advantages of WordPress Themes:

Using user-oriented WordPress themes is very crucial in the success of your website. You can relax knowing that WordPress offers a bunch of free themes that you can choose from to make your blog more SEO friendly.

Today, starting a career on the internet has become a lot easier thanks to this. All you need to do is just start a blog on WordPress today to reel in the revenue.

Achieve heights with WordPress platform

WordPress allows development and gives you the scope to achieve higher greatness with its publishing platform which is driven by a robust database. This database has particularly been designed for providing the scope of better success for the more advanced users.

Even though it is possible for beginners to find somewhat success in it, WordPress doesn't discourage innovative thinking and genius. When you make your blog SEO optimized, it automatically gathers more traffic which in return increases its popularity.

Thus, you must ensure to fully take the benefit of optimizing the accessibility and usability of the whole visual experience of your blog for the potential visitors.

As long as you keep the whole experience interactive, you can be assured that your website will never lose its relevance.