Why You Should Use SSL for Your WooCommerce store?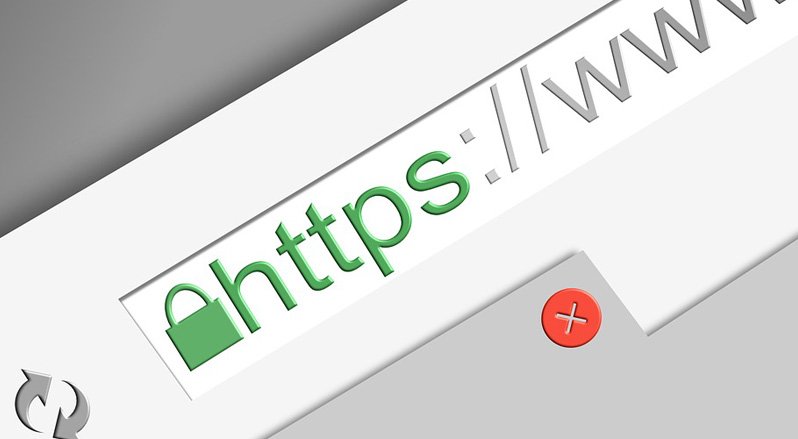 WooCommerce is a popular E-commerce plugin for the WordPress content management system which is the equally popular application framework. We all know that adding SSL to your store makes it safer for your customers to trade. In fact, many payment processors require you to have SSL installed on your hosting.
Often users simply apply SSL to your shopping cart and page orders, and as long as it meets the immediate problem of securing your order, it means you lose other benefits when you add SSL for the entire site.
There are several reasons to add a WooCommerce SSL certificate, the main one being security but few people talk about "other" benefits. These are the things you often do not think about when you add SSL.
After reading this article you will be convinced of the importance of SSL, especially since it is easy to implement.
SSL enhances trust

If you only use PayPal's default payment gateway in WooCommerce you do not need an SSL certificate. Customers add their products, complete the checkout of your site, and then transfer them to the hosted pages of PayPal to complete the transaction. After that, they return and the transaction is over – at no time are the payment information transmitted insecure because everything happens on PayPal servers.

What you may not know is that even if you do not technically need an SSL certificate, you can choose one, simply because it can significantly increase your conversion rate. People have been conditioned over the years to "look for the small lock" or "look for the little green bar" to make sure that the transaction they are about to make is safe. Without an SSL certificate, your site will not show it.

So when a customer arrives at your checkout, she may think the page is unsafe and can be scary (even if the payment is managed by PayPal). If you had an SSL certificate installed, this cash surrender would disappear.It's amazing how you feel about a company.

You can add a security badge / badge

There is not much else that can dramatically increase conversion rates on a trusted site. The funny thing is that trust is not something that you can traditionally measure as conversion rates or visits to a page. It's all about perception.

When a customer comes to your store, he has an immediate impression. This occurs in a fraction of a second and is the subconscious. It tells them everything they need to know about your store and whether it is a reliable place to shop. Adding trust indicators is a great way to increase the perception of trust; here are some things you should not miss:

Make sure you have a professional design
View payment option logos
Publishing post and other information prominently
Viewing the rules and conditions of confidentiality
Viewing social networking profiles
Viewing customer ratings

You can now add another to this list with an SSL certificate, the security badge (sometimes called a security badge). Official seals are generated by a code snippet provided when you purchase an SSL certificate. It dynamically checks your site's SSL on each load page and presents the user with an image indicating its validity. Then you can make your own stamp and get the same effect.

Increased ranking

So if the above factors have not convinced you yet, then perhaps the promise of increased ranking in the search pages might.

Should you add SSL to your store?

Ideally, you should add SSL to your store right from the start.
If you did not do this, there is no time to swap in the SSL site.
For many, it's more of a fact that you need to add SSL to your store.

With the promise of better ratings and conversions, it's practically always positive and with very little inconvenience.Also, there are many hosts who will give you a free SSL certificate, so you do not have to worry about that. As is quite clear, WooCommerce offers a tutorial (in the form of beautiful tool tips) to guide you in the process of creating your first product. In addition, WooCommerce creates the necessary pages for your store, except the Shop,

At this point, you can start selling immediately using WooCommerce. Just post your products, customize your WordPress theme, if necessary send some traffic to your new e-commerce.

Safe from all hacks

A secure website or virtual store is essential for you to be successful and not go through the various headaches that a vulnerable website can give. Your user expects to trust you, especially if you own a WooCommerce virtual store. If your e-commerce does not ensure security, you cannot expect your customers to make private data such as bank account, CPF, RG, for example, available to a site that does not have the expected security standard.

Certified website is the most important business card of your company. Another reason to have an SSL certificate is the positioning in the search engines. Yes! You read it right! For search engines, not having an SSL certificate is a negative thing. If your site is not secure, your placement is affected. SSL certificate is the technology that ensures the security of online transactions and brings the competitive advantage by offering a reliable and legitimate website. In addition, it provides protection to the company as to the user of the site.
Conclusion
Apart from all these, checking out the hosting requirements is the first step to making sure that your online store with WooCommerce will work normally. You should be aware that any e-commerce platform requires a web server that offers at least a fair amount of PHP memory to execute requests for pages, products, and purchases on your site.
By consulting a web development agency, you can realize the SSL certificate is of utmost importance, especially now with the new Google Chrome browsing security alerts. Ensuring the security of your website or virtual store WooCommerce will only bring benefits to you. So do not waste time! Secure your site and see the benefits this will bring to your business!