How to Use Expert SEO Web Services to Optimize Your WordPress Website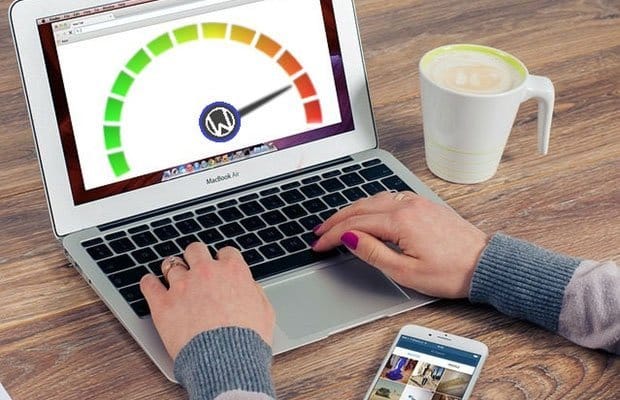 If you already have a fully functional WordPress website, you are one step ahead of the competition in your niche. Running a business website on the WordPress content management system (CMS) provides you with a highly flexible platform for beating your competition in the highly competitive internet marketplace.
However, the online business landscape is volatile and for your business to remain relevant, your site has to keep adapting to these changes. Among the most common changes in this marketplace are the marketing techniques. With Google algorithm updates, the importance of search engine optimization (SEO) has become more critical and in fact, this is at the core of most successful internet marketing campaigns.
Harnessing the Power of WordPress CMS
Why WordPress and not any other CMS? Well, you have an invaluable tool ina WP website. WordPress is cost-effective, especially for business startups and small enterprises. It is an open-source software and will help you compete at the same level with more established brands in your niche. You will get a customizable website which is easy to administer. There are thousands of themes and templates to choose from to give your website your brand's unique touch.
WP sites are scalable and with thousands of plugins, you can improve functionality of your site as the number of users increases. There is also a community of helpful WP users always ready to help with any issue you might have. Among the benefits of a WP website is the fact that it is SEO friendly, which puts you a step ahead in your marketing campaigns.
Little wonder then that major brands including New York times, CNN, eBay, Mashable, TechCrunch, Time, Fortune, and New York Observer among others are harnessing the power of WordPress for their sites and blogs.
The Place of SEO in Your WordPress Website
Now that you already have a powerful website to power your brand, do you need to worry about SEO? Well, search engines are the drivers behind the internet marketplace. A survey published by the Search Engine Journal says over 93% of all online experiences start with a search engine.
If your WP website is not ranking highly on search engine results, you don't exit and you will find it hard to reach your target audience. But there's more; 75% of internet users don't scroll beyond the 1st page of search engine result pages (SERPs) according to a HubSpot survey.
A similar study released by MarketDrive found that 82% of marketers today find that SEO is now more effective and is in fact among the best components of online marketing in terms of ROI. When you put into consideration a 2015 OutBrain Survey which reports that search is the #1 driver of traffic to content websites, it becomes clear why you need to invest in expert SEO web services for your WordPress website.
Getting the Most out of Your WP SEO Efforts
There's no denying that search engine optimization (SEO) should be at the core of your internet marketing for your WP website. Your WP website should be friendly, meaning you have to make it more accessible and optimize it for increased conversion rates. How do you do this? Below are some ideas:
Speed up Your WP Website

Slow speed is a major killer of the best laid internet marketing plans. If your WP website is slow, you are simply not going to covert and this is where your SEO expert comes in handy. You can use WP caching plugins to speed up the website, find a more reliable web hosting package, preferably a dedicated one, and also use a content delivery service (CDN). These are just a few of the speed hacks you should use but your SEO expert will obviously have many other tricks to get this done.

Use a WordPress SEO Plugin

SEO is a broad area and if you try figuring out every part that needs to be worked on manually, you might be doing this fulltime. This is where WP plugins such as Yoast come in handy. A reliable WP SEO plugin takes care of social integration, technical SEO, page analysis, RSS optimization, Meta and link elements, site maps and much more.

Web Designing

It is important to blend aesthetics and functionality when thinking of web design. You might have the most beautiful website in your niche but if users take lots of time loading it, you can bet bounce rates will be very high while conversion rates will never pick up. The site design should be unobtrusive, clean and simple. Go for responsive web design (RWD) to reach a larger market on all internet devices.
There are many other ways you can make your WP site better for SEO including linking related posts, optimizing tags (title, Meta description and header tags), optimizing site architecture, optimizing image files, blocking spam content, and link cleanup among others. With these tips, you will have an optimized WP site whose performance is unrivalled in your niche. This makes it easier to achieve your marketing goals.