Ultimate Guide on How to Conduct Keyword Research That Will Improve Your SEO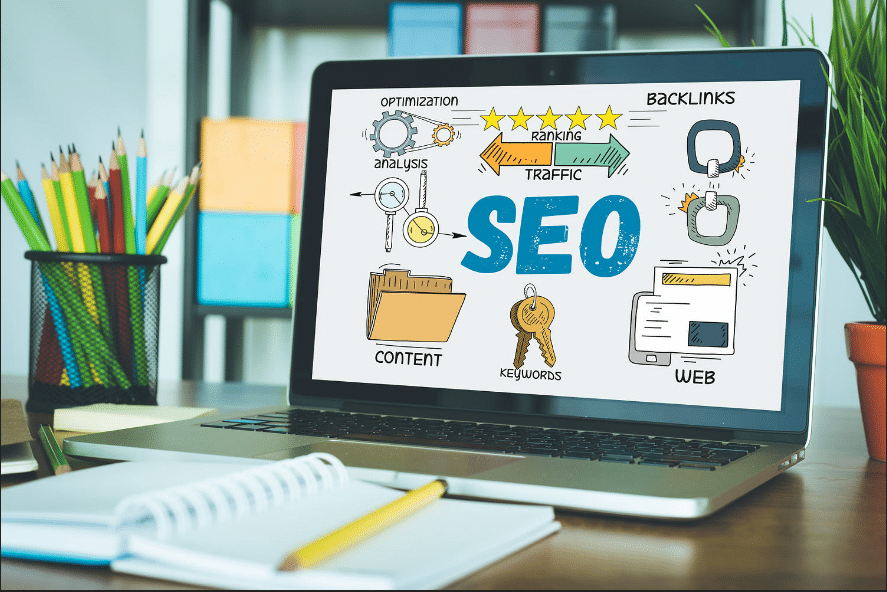 Search engine optimization (SEO) is a sophisticated yet powerful tool to increase your website's traffic. Although SEO plays an integral role in ensuring that your website ranks on search engine results page (SERPs), it's always changing, which makes it challenging for most brands.
For instance, today, it's harder to get the same results just from organic efforts. Instead, search engines reward context compared to keyword density, which has led to the evolution of keyword research.
The good news is, you can partner up with a social media company to ensure your SEO strategy is continuously updated.
In the past, keyword research was relatively simple – it was more about the volume and less about the value of content.
In fact, you could focus on long-tail keywords to provide a lot of content. However, as more and more marketers prioritized inbound marketing, it became harder and harder to appear on the first page of SERPs.
Thus, conducting keyword research the right way became an essential element in effective marketing strategies. So, what is keyword research?
Keyword research is the process of discovering search terms or phrases that are usually used by your target audience to search for something on search engines such as Google, Bing, among others.
Typically, conducting keyword research for your website is essential as it impacts other SEO related activities such as on-page SEO, finding topics for content, brand promotion, and outreach.
Why is Keyword research necessary?
Businesses use particular phrases on their websites or other marketing campaigns to describe their services or products.
On the other hand, consumers or your target audience use completely different keyword phrases to search for the same products or services you're providing.
However, with a poor marketing strategy and the lack of optimization, potential clients fail to find your website or services and products.
Ideally, the goal is to use search terms that your target audience is using. And proper keyword research ensures that you find the same phrases like those used by your segment audience.
Moreover, if you look at search intent (what the searcher wants to do, know, or buy), you'll be able to determine the questions that potential customers may have.
Then, you can craft content using the right keyword phrases to address such issues. However, the trick is to ensure that the services you offer have a unique and different selling point from your competitors.
Four tips on how to conduct keyword research to improve your SEO
Generally, keywords act as a compass for your SEO strategy. Thus, conducting research helps you or your business to determine the thought, fears, and desires of your target market. Below is the ultimate guide to do your keyword research the right way.
Determine your goal
Before you begin, it's essential to consider what your end goal is. You can start by asking yourself the following questions.
What is your brand all about?
What is your site about?
What makes you better than your competitor?
Who is your target audience?
What consumer issues are your services or products aiming to solve?
How is the competitive landscape?
What is your budget?
Although answering these questions may be challenging, the answers play an integral role in the development process of your keyword or SEO strategy.
Create a list of search terms
Once you've answered the questions above, create a list of your keywords. With your goal in mind, get in the thought process of a potential buyer and try to think like them.
What do you think they are looking for?
What kind of search terms do you think they are using to search for your services or products?
Answering the above questions should be easy, considering you already know what your goal is and have a clear idea of your niche as well as unique selling points.
However, as you look for keywords, ensure that they relate to your site or niche for your brand or business to stand out in the fierce market.
Leverage keyword research tools
Conducting keyword research is not an easy task. For a start, high quality research demands a lot of time and getting in the heads of your audience or potential buyers.
However, you can start by identifying the words that your segment demographic is using and then analyze them to determine which keywords you should prioritize in your strategy.
Furthermore, you need to evaluate the competition. For instance, while most companies are focusing on long-tail keywords because this is an effective strategy for brands that are in a highly competitive market, it might not be the best strategy for your brand. Below is a list of keyword research tools that can help you.
Google Adwords Keyword Planner
Google Suggest
Answer the public
Ubersuggest
Moz Keyword Explorer
Ahrefs Keyword Explorer
Google Trends
Google Search Console
Keywordtool.io
Soovle
Focus on search intent
Today, SEO strategies, for the most part, focus on answering the questions potential customers have. Whenever anyone types a search query into a search engine, they are on a quest to find something or a solution to a problem.
What's more, every question demands a specific answer. Thus, when creating content for your website, ask yourself the following questions.
Why are users searching for your services or products?
What answers are they specifically looking for?
What are they searching for? (Are they looking for a solution? Or do they want to buy your services and products?)
Generally, there are four types of intent that you need to incorporate in your overall marketing strategy.
Informational intent: In this case, people are looking for information about a specific topic.
Navigational intent: Here, people are looking for a particular website.
Commercial intent: In this case, people are interested in buying a service or product and are doing research in advance.
Transactional intent: This is the final stage of the buying process, and the buyers are ready to purchase your products or services.
The rule of thumb in creating content for people at the different stages of the buying process is to do market research and identify who your target audience is.
After, categorize your segment demographics into groups of different personas depending on where they are in the buyers' journey. Lastly, create content that matches the intent of the various categories, and you'll be surprised by the results.
Generally, keyword research, when done the right way, allows your brand to connect and add more value to your audience.
Follow the above tips in your keyword research strategy to uncover what your target audience is searching for and craft content that will keep them coming back to your site.