Top WordPress Payment Gateway Plugins To Go For Your Online Store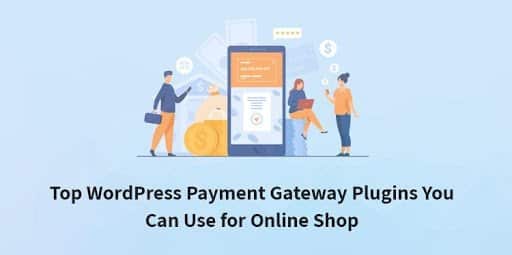 Are you looking for a solution to add an effective payment gateway system to your WordPress site? If yes, then here is the right article for you.
Choosing the right WordPress payment gateway is a crucial decision as it will have a long-term impact on the success & stability of your business.
Did you know!!
According to the latest development stat, the WordPress Plugin Directory contains 55,000+ plugins. Isn't it great? Well, finding a payment gateway that can seamlessly integrate with your website can significantly enhance your overall customer experience.
Through this piece of article, I will discuss some of the best WordPress payment plugins to set up a payment gateway for customers to pay using PayPal, credit cards, and even bitcoin directly on your website.
Let's get started.
What is a Payment Gateway?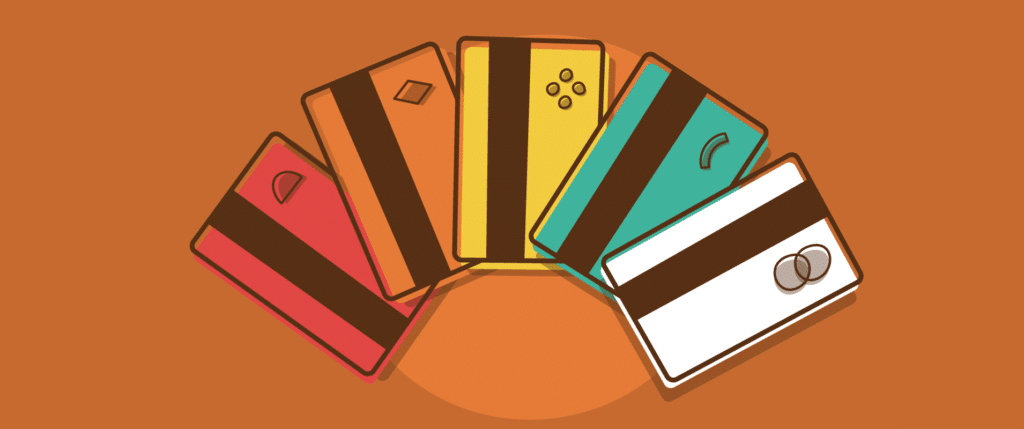 A payment gateway is a third-party service or tool that you integrate into your website to evaluate and process online payments. It is usually involved in the final stages of the transaction and is a natural part of your site's customer experience.
A payment gateway catches your users' payment information and processes their payment through multiple devices such as credit cards, debit cards, e-wallets, and more.
You'll need to set up a merchant account connected to the payment gateway you integrate with your site. All the payments processed by the payment gateway are automatically sent to your merchant account, with fees charged for every transaction.
Best WordPress Payment Gateway Plugins To Watch Out in 2021
There are over 100 payment gateways available on WordPress, and each has its perks and limitations. However, there are some globally accepted and popular payment gateways, which businesses of all sizes have adopted and benefited from.
Not only do these gateways provide a secure platform for your customers to complete their transactions, but their transaction fees are also transparent, the interfaces are user-centric, and payment processing is high-speed.
In this blog, you'll learn about the best WordPress payment gateway plugins. Now, let's take an in-depth look at them.
WPPayForm


WPPayForm is the most recent and advanced free payment gateway plugin for WordPress clients. This plugin includes multiple payment gateways in its system.

In the free version of the WPPayForm, you'll get the Striped Payment Gateway and also have the facility to download the free version of the plugin from the WordPress directory.

On the other hand, the paid version of the plugin allows you to have more extended utilities. In the premium version, you will get another additional payment gateway which is PayPal.

Apart from this, you can also get extended and accurate documentation with a fully dedicated support facility.

Core Features of WPPayForm:

Supports Multiple Payment Gateways
Has User-Friendly Interface
Creates Responsive Payment Form
PayPal & Stripe Payment Method
Highly Secure Payment Procedure
Form Builder for Payment
Mobile-Friendly Checkout Process

WP Simple Pay


WP Simple Pay is an great plugin for setting up a straightforward and simple payment system to sell items and subscriptions on your blog. This plugin makes use of Stripe and permits you to make credit card payments straightforwardly on your site.

It has a simple and modern payment form that lets you get rid of long checkout forms and allows customers to pay with just a few clicks.

Main Features of WP Simple Pay are:

Comes with recurring subscription plans with free trial options.
Swift integration with Stripe to provide credit card payments.
Coupon codes system and pay what you need custom payments.
Support over 135 different currencies.
It lets you create your forms with a drag & drop form builder.

WooCommerce


If you haven't heard of WooCommerce, let me introduce you to the King of WordPress Ecommerce Plugins. WooCommerce will instantly transform your WordPress blog into a fully functional eCommerce store and is undoubtedly the most effective solution for doing so.

If you need help installing WordPress eCommerce plugins, you can hire Woocommerce developers in India who are cost-effective and experienced experts.

The popularity of WooCommerce has grown dramatically and is now known to power 8% of all ecommerce websites online and 21% of the top 1 million sites.

Core Functionality of WooCommerce:

Stripe, PayPal, and Square integrations are available for free.
Can sell both physical & digital products online.
Quicky discover themes that support the plugin.
Supports subscriptions, downloads, appointments, and more.
Includes shipping options, taxes, etc.

WordPress Stripe Plugin


WordPress Stripe Plugin is a freemium payment gateway plugin for WordPress customers. This plugin is specially designed for all types of devices such as desktop, tablet, and mobile. You do not need to go to any external page to complete the checkout process.

This plugin is mobile-ready and fully responsive in type. You also get a customized payment form design that will facilitate maximizing conversions. Moreover, there are no payment fees or hidden costs behind the process.

All payment submissions are made through a secure HTTPS connection to protect sensitive customer data.

Core Features & Functionalities of WordPress Stripe Plugin:

No Setup Fees & Hidden Cost
Have Credit Card Supported Payment Methods
Comes with Seamless Banking Transaction
Supported in Various Country Zones
Have Sandbox Ready Mode
Currency Code Supported.
Direct Transaction Form Your Stripe Account Dashboard

Easy Digital Downloads (EDD)


Easy Digital Download (often called EDD) offers a simple, intuitive plugin for managing & selling digital products on WordPress. Well, WooCommerce also comes with this support, but EDD has extra features on digital sales. Plus, its interface is also much cleaner.

So, if you are selling products such as e-books, PDF files, or audio clips (and nothing physical), you must consider EDD over any other WordPress eCommerce plugins.

One of the reasons for the success of EDD is that the core plugin is free. You need to install it on your site and immediately have a digital sales platform comprising discount codes, file access control, and activity tracking.

Main Features of Easy Digital Downloads:

Can add more features with free and premium extensions.
Makes digital download websites with unlimited file downloads.
Stripe & recurring payments available as paid extensions.
Comes with built-in tracking and reports for analytics.
Final Words
Knowing which payment gateway is ideal for your online store and your consumers is a step in the right direction and can help you create a site that your customers will cherish returning to.
Sometimes, integrating payment gateways with your website can be a complex process. But it is worth the trouble. If you need any assistance, you can reach out to a top WordPress or ecommerce development company in India.
If you have any queries or other recommendations, leave a comment!