Top Mistakes That Google Doesn't Like and How to Avoid Them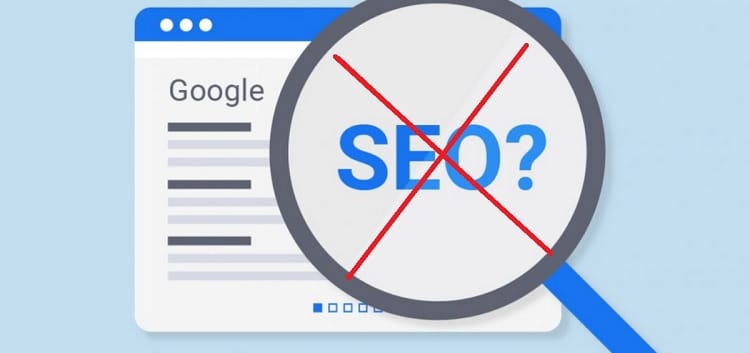 Making mistakes with SEO is quite easy since the ranking algorithms are smart and tricky. That's why you need to constantly monitor Google SEO update data. What is it?
This is a set of requirements from search engines that you can use to find loopholes for developing the best practices for SEO for Google.
Also, this will allow you to understand how to avoid penalties and still promote your website effectively. There are several popular mistakes Google doesn't like, and in this article, you will find out more about them plus the ways to get your website ranking off the ground.
Top 5 Mistakes That Google Will Never Forgive
Site owners know that there are many ways to get to the top of the search results. However, misuse of many methods, especially those that are "easy to do" can lead to penalties.
But, these are not the only problems that will complicate the process of building friendly relations with Google.
The top SEO for Google strategy secret isn't always about what to do. It is about what you shouldn't do too. Below you will find 5 common SEO mistakes in 2021 and how to solve them without getting penalized.
The Absence of a Mobile Version of the Site
According to statistics, the share of mobile traffic from the total is 54.18%. For this reason, each site must be adapted to the use of smartphones and other gadgets.
Google has long since moved to a mobile-oriented index. Based on this, resources that are optimized for mobile devices take precedence over those that do not.
Users who use smartphones for web surfing will not choose a site that is not optimized for the mobile version. That is why this will lead to an increase in bounce rates.
And this will lead to the fact that Google turns a blind eye to your site and slows down your ranking promotion opportunity.
Lack of Quality Content
Google is not one of those who will promote to the top the pages with low quality and non-unique content. You can verify this personally, enter any request and see which site will come to the top.
Analyze how the article from the top query differs from those on the far search pages. There is no doubt that this will be noticeable to the naked eye. How can you improve your content?
You can view similar articles to yours that are in the top results. Your goal is to make your content much better than the existing one. This method is called a skyscraper.
No or Poor-Quality Backlinks
The presence of high-quality backlinks also does not go unnoticed by Google. But there is also a downside. However, the approach to link building should be honest and transparent. For example, spamming comments on other blogs is a direct way to get penalized.
But the competent implementation of a backlink strategy will lead to the opposite effect. You can achieve an increase in the domain authority of the site, the flow of quality traffic, and, of course, attention from search engines that will lead to a place at the top.
If you don't know where to start, then turn your attention to Linksmanagement service to launch a safe and quality do-follow link-building campaign.
Also, pay attention to the backlinks strategy tutorial. This will be a good start for working on implementing a backlink strategy.
Lack of Responsive, Functional, and UX Design
Many people mistakenly believe that Google is paying attention to modernity in design. In fact, the modernity of the design matters for you and for your users only.
Search engines will pay attention to the responsive and functional design. If the UI design is not convenient for the user, and the site provides a poor user experience based on the behavior of the visitors, then you should not expect "friendly attention" from Google. How to fix the situation?
Improve the design of your site so that users can easily:
navigate the site and intuitively find the information they need.
make an order in a few clicks;
access chatbots for consultation at any time;
check the FAQ section;
quickly find contact information.
The Slow Page Loading Speed
Some business owners forget that Google does not encourage sites that have problems with the speed of loading the site. The optimal time for loading pages is 2-3 seconds if you intend to get to the top of search engine results.
Accordingly, the higher the loading time, the fewer chances you have for a place at the top.
To change the situation, it is necessary to optimize the loading speed of all pages, images, and other media files. Use the PageSpeed ​​Insights platform to check your loading speed and get suggestions for optimization.
It is considered optimal to get a score above 80. Seek professional help because some sites may require changes in the code and more complex manipulations in the context of page load speed.
The Final Thoughts
Analyze your site for such mistakes to make your SEO strategy effective and to make friendly relations with Google. Timely measures will help get rid of these problems. This will lead to the fact that your SEO strategy will start working faster and bring positive results in the long run.