Top 8 Marketing Strategy for Cybersecurity Companies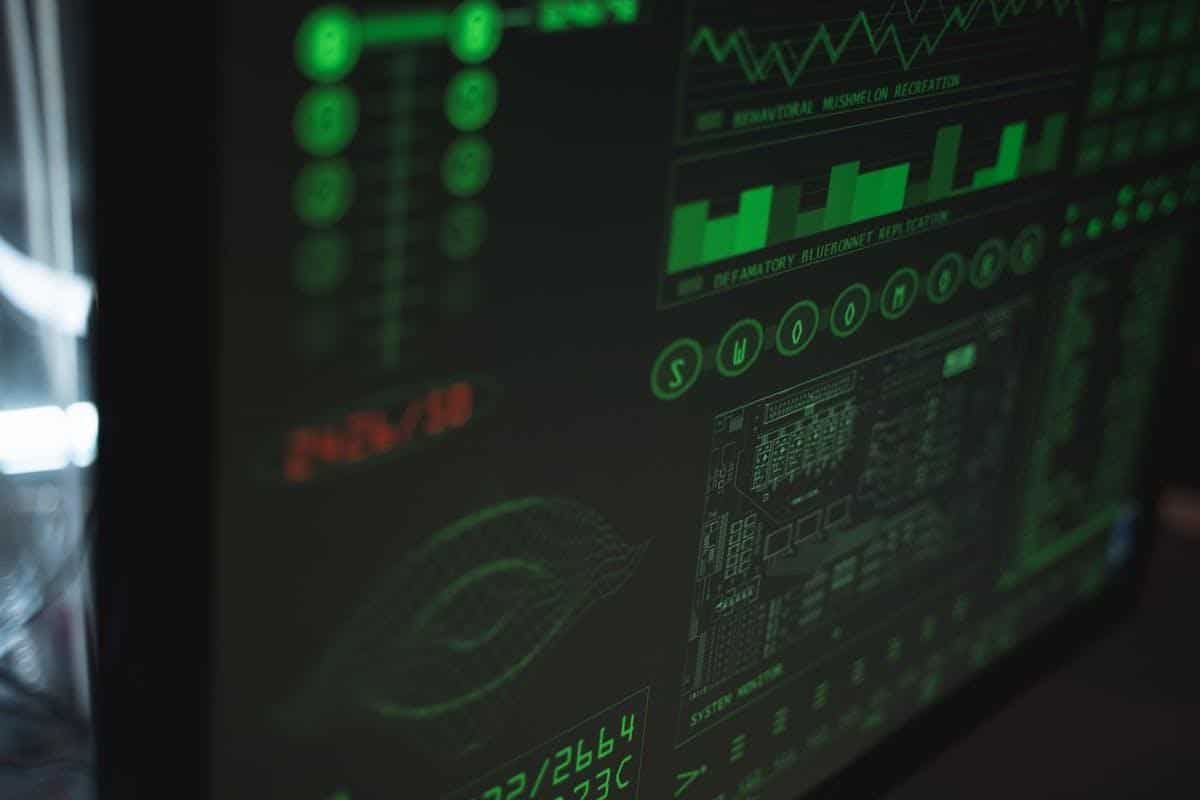 Cybersecurity is an essential concern for companies and individuals alike. The need for effective cybersecurity solutions continues to grow as the world becomes more connected. For companies that provide these solutions, staying ahead of the competition requires a well-crafted marketing strategy.
This article discusses the top 8 marketing strategies that can help cybersecurity companies stand out from their competitors. Let's get started!
What Are OT and IT Cybersecurity?
OT cybersecurity refers to the protection of computer systems, devices, and networks. These systems control industrial processes and production machinery in critical infrastructure and manufacturing industries.
OT cybersecurity aims to prevent all that could disrupt or damage industrial processes and equipment. This includes:
unauthorized access
hacking
and other malicious activities.
On the other hand, Information Technology cybersecurity focuses on the protection of computer systems and networks used for company operations. It also focuses on data and information storage by protecting against cyber threats such as:
data breaches
viruses
malware
zero-day exploits
advanced persistent threats
and phishing attacks
IT cybersecurity also ensures the confidentiality, integrity, and availability of sensitive information. Both OT and IT cybersecurity are crucial to the broad security and stability of an organization, as they protect against different but related types of cyber threats.
Types of OT and IT Cybersecurity
There are several types of cybersecurity in both the Operational Technology (OT) and Information Technology (IT) domains.
For operational technology cybersecurity, we have:
Industrial Control System (ICS) Security
Supervisory Control and Data Acquisition (SCADA) Security
Distributed Control System (DCS) Security
Programmable Logic Controller (PLC) Security
Field Area Network (FAN) Security
Embedded device security
Real-time communication security
Physical security
Remote access security
Cybersecurity awareness and training
Incident response and management
Likewise, for IT Cybersecurity, we have various types, including:
Network Security
Cloud Security
Endpoint Security
Application Security
Data Security
Firewalls
Identity and Access Management (IAM)
Threat Intelligence and Incident Response
Antivirus/anti-malware software
Notably, these types of cybersecurity vary depending on the specific organization and the technology they use. Yet, this list provides a general overview of the common and recognized categories.
This said, let's delve into the marketing strategies for a cybersecurity company below.
Top 8 Marketing Strategies for Cybersecurity Companies
Some of the best marketing strategies for cybersecurity companies include:
Content Marketing

Content marketing is an effective tool for generating leads and building brand awareness. Cybersecurity companies can create valuable and informative content that educates their target audience about the importance of cybersecurity and the solutions they offer.
This may be in the form of the following:

blog posts
ebooks
webinars
infographics
videos, and many more.

Cybersecurity companies can also establish themselves as thought leaders in their industry by delivering valuable information. Furthermore, they can position themselves as trusted advisors to their potential customers.

Social Media Marketing

Social media platforms are also influential tools for connecting with customers and building brand awareness. Cybersecurity companies can leverage social media to:

reach their target audience
engage with them
and build relationships with them.

Furthermore, they can use social media analytics tools to measure their impact, share content, engage in industry-related discussions, and grow their followers.

Influencer Marketing

Influencer marketing involves teaming up with individuals having a large following and high engagement on social media platforms. Cybersecurity companies can reach a wider audience and increase their brand exposure by partnering with influencers. The influencer promotes the company's products or services and provides honest reviews and feedback. This can also help build trust and credibility with the company's target audience.

Email Marketing

Email marketing is a cost-effective way to reach many potential customers. Cybersecurity companies can use email marketing to inform their subscribers about their products, services, and industry news. They can also use email marketing to nurture leads and move them down the sales funnel.

Cybersecurity companies can increase their open and click-through rates and drive conversions by personalizing their emails and targeting their subscribers' specific interests.

Search Engine Optimization (SEO)

Search engine optimization (SEO) involves optimizing a website to rank higher in search engine results pages (SERPs). This can help increase the visibility of a cybersecurity company's website and attract more organic traffic. SEO involves:

researching keywords
optimizing website content
and building high-quality backlinks.

Investing in SEO, cybersecurity companies can improve their search engine rankings, reach their target audience, and drive more leads.

Referral Marketing

Referral marketing is another cost-effective way to reach new customers and increase conversions. Cybersecurity companies can encourage existing customers to refer their friends and family to their businesses.

They can also offer incentives such as discounts or free products for successful referrals. This helps the company reach a new audience, but it also helps build trust and credibility, as customers are more likely to trust recommendations from their friends and family.

Trade Shows and Conferences

Attending trade shows and conferences may help cybersecurity companies network with potential customers, partners, and other industry professionals. These events provide a platform for companies to showcase their products, services, and expertise and build relationships with their target audience.

Cybersecurity companies can increase their visibility, establish their brand, and generate leads by exhibiting at trade shows and conferences.

Public Relations (PR)

Public relations (PR) involves managing the public image of a company and building relationships with media outlets. Cybersecurity companies can leverage PR to increase their visibility and credibility in the industry. Additionally, they can also pitch their products and services.
Conclusion
Effective marketing strategies are critical to the success of any cybersecurity company. Whether through thought leadership or a combination of the listed strategies and other approaches, it's essential to have a clear and well-executed plan.
Cybersecurity companies can position themselves as experts by considering these top 8 marketing strategies and connecting with potential customers meaningfully. Also, they can continue to drive growth and stay ahead of the competition in this critical and rapidly-growing industry.