Top 6 trends to prevail in WordPress web design in 2023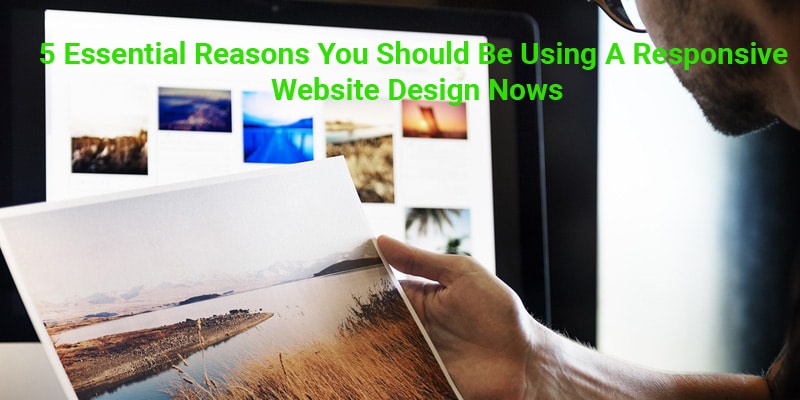 Last year, especially the last quarter of the year, witnessed a very rapid change in many of the conventional WordPress web designing concepts and we can expect these to be much rapid in 2023.
With hundreds of new themes and plugins getting updated day by day, WordPress is turning out to be the designer haven when it comes to Custom web development of any sort.
It will be a good idea now to analyze these changes and make some predictions about the way in which web design may change in the coming months.
We had published a similar article at the beginning of last year too, and most of the predictions made then actually ruled the web designing arena in the second half of the same year.
This inspired us to do the same thing this time too. Let's unlock the upcoming trends of 2023 if you ready to take your websites to the new age.
WordPress design trends to keep an eye on in 2023
We cannot discuss it in full but will try to explore the major few in the realm of website design and development this year.
Responsiveness and mobile-first design

"Huh! It's nothing new" may be your first reaction to it. Yes, the mobile first design concept is there for about a couple of years now.

However, on seeing how the volume of mobile traffic to webs is exploding, what see is that portable gadgets are fast become the primary mode of web access to a vast majority. So, responsiveness is not a choice to make, but it's a necessity.

Things are expected to be the other way around this year as WordPress web designers may start from the mobile site version and then advance from there.

As mobile is becoming the primary mode of access to users, making mobile-friendly websites is becoming the primary option for businesses and publishers.

Age responsive design

No, not yet another responsive talk. When it comes to age responsiveness, it is an advanced concept, and there is nothing to do with the screen size.

As the requirement of an individual who accesses your website changes from person to person, adapting to the personal needs of the user is a bigger challenge, but this is the trend of the future.

It is all about targeting the web users by demographic markers, which is already in practice in social media target advertising and other promotional campaigns. However, not all advertisers are doing it greatly.

The complaint of one of neighbor recently was that as he is turning 60 soon, FB has already started bombarding him with the elderly product ads. It's another story, now let's see how a website can adapt to the user age while doing Plutusmark SEO.

Changing navigation menu based on the skillfulness of the user.
Adapting the spacing and font sizes to increase legibility.
Changing color schemes and contrast for better viewing.

The worldwide web citizen is bombarding, and more than half of them will be online this year including children, elderly, novices, and users with different abilities.

Using illustration

Illustrations are becoming more playful and versatile lately. This will be made more user-friendly in the coming days and can be used efficiently at many placed.

The companies and websites now have plenty of options on WordPress platform to communicate a feel of authenticity, flaunt of a personality, and maintain a solid character, which makes your online identity to connect with the desired audience faster and more efficiently.

Custom imagery

When we say custom imagery, it need not have to image always. You can use any web elements as representative imagery. One of the great option designers resort to now is typography.

Google Fonts have made a lot of free fonts to be used for custom typography, which is expected to be more popular this year by leaving the conventional typographical imagery concepts.

With the varying screen sizes and the need for more user comfort, the easier to read custom fonts will go further in this direction.

Custom photography

Photography plays a vital role. Gone the times where stock photography used to play crucial in web designing and now what users expect is something naïve and fresh.

Instead of using some others visual ideas, designers and brands are also moving towards creating something of their own or hire professionals to capture it based on their ideas.

Design storytelling

Single page website is one of the biggest trends came up last year. Packing every information into a single page than navigating among many pages has become a welcoming trend.

Parallax scrolling also eliminated the need for endless clicking and made scrolling and go-to navigation easier. Single page design offers endless options for the designers to make the website storytelling much easier.

However, not everything above may be relevant to you, but based on your content and nature of your website, you have to custom define the adequate WordPress design strategy.

Just as these are the expected trends, you don't have to jump on to joining the bandwagon blindly. You need to give priority to your business objectives and client needs among other important factors.