Top 5 Web Design Trends to Try in 2022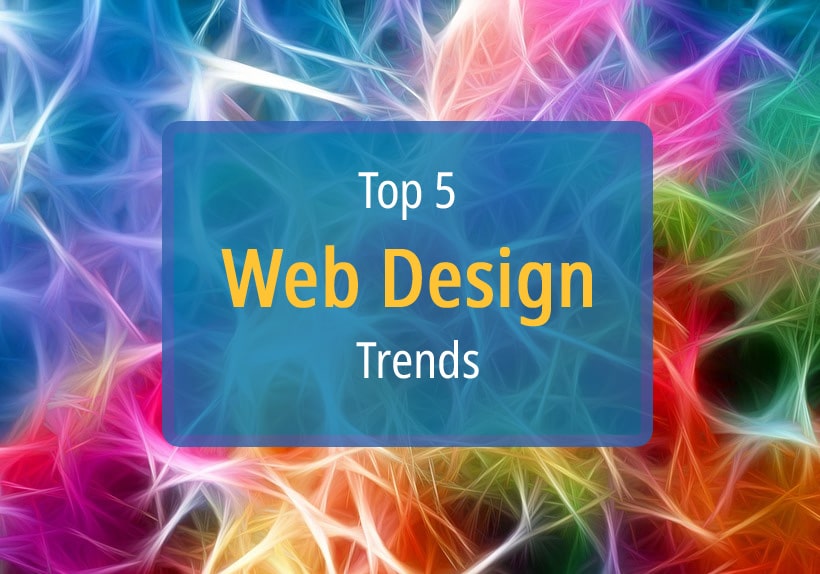 From functionality to typography and color, 2022 is proving to be a great year for exploring new visual concepts and ideas.
Whether you want to refresh your existing website design or start a new project, the primary thing to consider is how you can grab the maximum attention in the digital space.
Minimalistic Homepages

For a while, heavy homepage styles have been popular, but now it has begun to pave the way for more simple, unfussy designs. More and more designers are seen opting for designs featuring a word or two on the first screen of the design.

Also, you do not have to worry about SEO because the pages are packed, with enough information as you scroll down.

The trick here is to provide your users with a killer, yet a modest design that will tempt them to want more.

Enthralling video backgrounds

The mind is more inclined to be fascinated with moving objects. If the purpose of redesigning or designing your website is to mesmerize your target audience, try adding a background video. Make sure that the video is unique and specific to your business and offerings.

Also, either accurately represent what you do or want to say, or keep the video vague enough to tickle the curiosity of your visitors.

To make the video more effective, add sound to it. The right video and audio combination will surely help you win brownie points, from your target audience.

Animation

To really hook visitors to your website, make use of the power of animation. You can incorporate animated header with attractive menu icons, flashing messages conveying something important and so on.

Your product offerings can be on the move and the more alive they seem, the more interested your consumers will be.

Virtual reality

One of the most talked about design elements of 2018 is virtual reality (VR). A number of devices are made available in the market at reasonable prices to give impetus to the VR trend. Initially, it was the gamers, who were making the most of VR, but it can also be incorporated in marketing and other applications.

For designing a VR website, you will need to create a 360-degree video, along with other interactive experiences and 3D effects. The incorporation of VR will surely help you in taking interaction to a whole new level.

Harmonious combination of text and image

To make an instant and lasting impression on the minds of your visitors, implement a clever and brilliant collaboration of image and text.

Keep the words crisp and precise, and complement it with relevant pictures. Since pictures speak a thousand words and are often more powerful than words, choose the images intelligently.

A website is similar to a shopfront in a brick-and-mortar store. It is what invites visitors in and turns them into customers. With the above-mentioned simple design elements, you will be able to get your target audience interested in you and your brand.