Top 4 Reasons Why You Should Hire a Digital Marketing Agency to Boost Your Business Online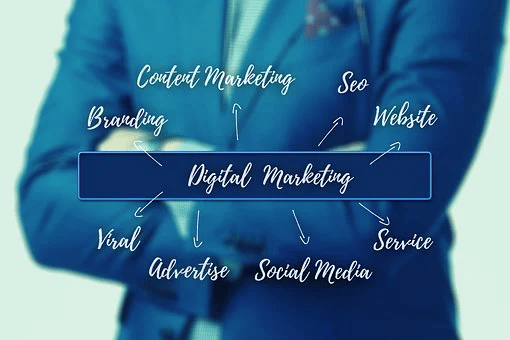 A digital marketing agency comprises experts with the social and analytical skills to help boost your online business. The specialists can quickly identify your target audience and help you understand your customers' needs best.
That's why engaging expert digital marketing agencies will boost your online venture to scale heights. You get to dominate your competition with profitable advertising campaigns. The agency effectively uses your social media channels to help you gain your customers' attention and prompt them to take the necessary call to action.
In short, the digital marketing leader helps you establish the appropriate digital marketing strategy that works for your particular business.
As a result, it becomes easier to experience growth through the following:
Ranking top in your market
Tripling your sales
The rise in call volume
A quick jump in your web traffic
Automation of your customer acquisition
Organic growth
What Exactly Does Digital Marketing Agency Entail?
A digital marketing agency entails a B2B service offering a wide range of marketing services. Some agencies specialize in one or two marketing areas, while others are experienced enough to handle any marketing task you ask them to.
Some digital marketing services include:
Social media marketing
Pay-per-click (PPC) marketing
Search engine marketing (SEM)
Search engine optimization (SEO)
Web design and development
Email marketing
Content creation
Digital marketing agencies can help your business attain goals, including:
Increase of sales
Enhancing customers' loyalty
Building your brand awareness
Driving traffic to your website
Attracting and engaging your customers
So, why should you seek the services of digital marketing agencies to boost your business online? Let's find out.
Key Takeaways
Today's marketing arena is more involved than ever before. From social media platforms to PPC remarketing to SEO ranking, digital marketing experts can use different resources to help grow your brand.
The best digital marketing agencies are well-known for their field of expertise, which they can use to help upscale your online visibility within no time. As stated, working with the experts will offer your online venture a steady and reliable boost in your ROI- return on investment.
Higher ROI implies greater profits for your business. So, spending some extra costs on a digital marketing agency upfront will supply you with much better returns in the long run.
Remember, experienced digital agencies know where and how to focus on enormous returns. That's why you'll realize that a good marketing specialist will continuously test and rework its digital marketing strategy to improve its overall efficacy.
They evaluate your web traffic and establish the best online platforms to capitalize on. Ultimately, experienced digital marketing professionals help maintain the continuous balance between your marketing activities and the outcome.
With the experts constantly monitoring your marketing activities and results, you will waste little to nothing on marketing placement. This is because your digital agency will always stay alert to know what works for your business and what does not.