Top 3 ecommerce marketing tips to boost sales and grow your business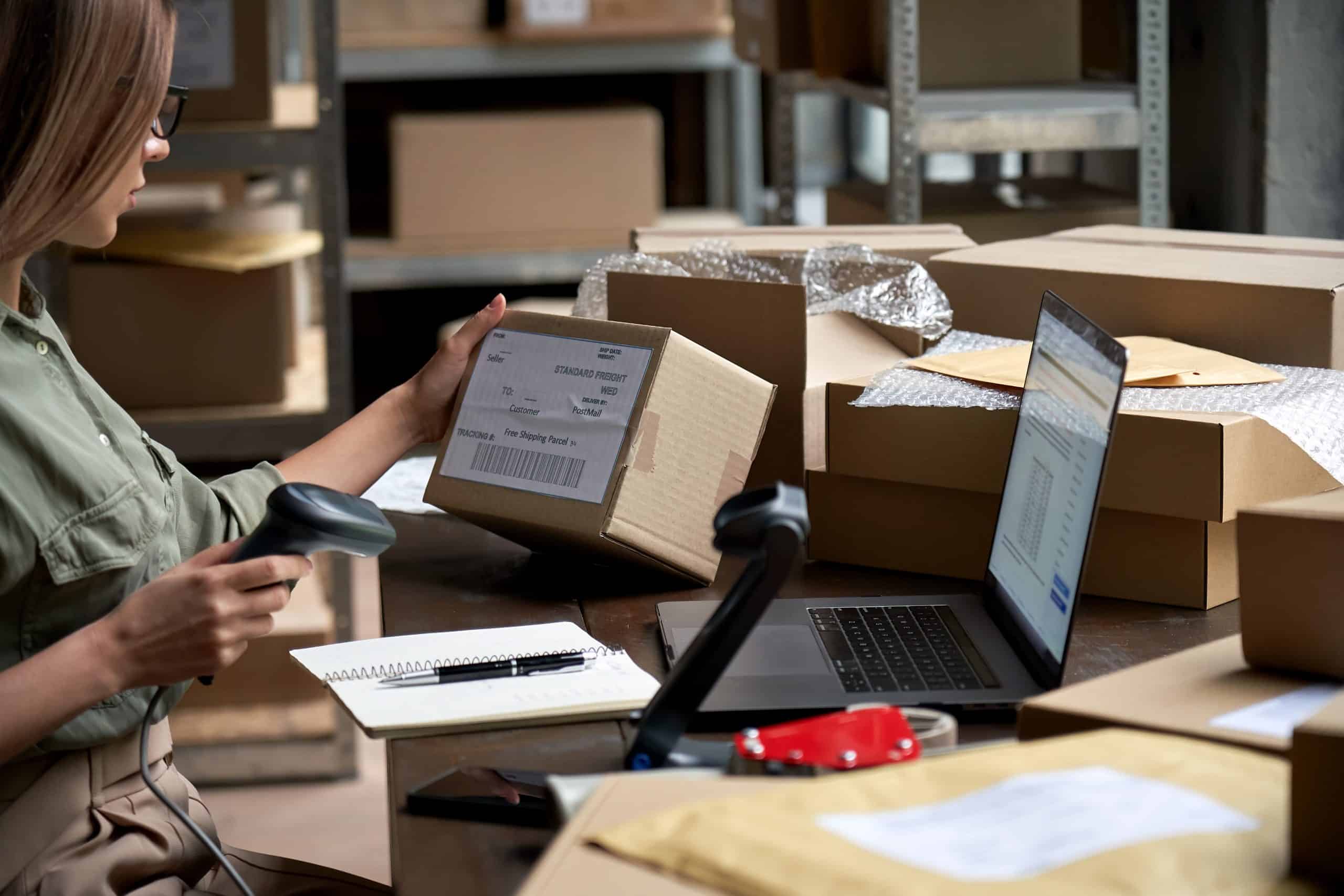 As online shopping continues to grow year after year, it's more important than ever for ecommerce entrepreneurs to find ways to stand out from the competition and connect with consumers. Whether you're new to ecommerce or have more experience selling online, marketing is going to be a key contributor to your success.
In this article, we'll take a look at exactly what ecommerce marketing is, explain why it's important, and provide you with a few helpful tips to consider using in your own marketing strategy.
What is ecommerce marketing?
Ecommerce marketing involves the use of various methods designed to promote your online store in order to push traffic to your website, encourage sales, and keep customers coming back for future purchases.
To ensure a well-rounded marketing strategy for your ecommerce business, you'll want to avail of both onsite and offsite marketing tactics. This can also include marketing activities that occur offline.
Why is marketing so important in ecommerce? To put it simply, it's essential for e-merchants to be able to increase brand awareness and successfully grow their business, regardless of the products being sold.
Online retailers might use a wide range of marketing tools to promote, for example, their entire business, a single product or multiple products that they have for sale, or a new service that they plan to offer on their website.
3 Ecommerce marketing tips
Now that you have a better understanding of what ecommerce marketing is and why it's crucial, let's take a look at some tips to help you make the most of your marketing strategy when you're looking to become an online retailer!
Provide stellar customer service

There's no doubt that ecommerce offers consumers a number of advantages over traditional shopping at physical stores, such as added convenience, a wider selection of products, and better prices. However, online shopping doesn't allow the benefit of being able to talk to people in person.

This lack of face-to-face interaction can sometimes deter shoppers from completing a purchase or returning for future purchases. What's more, with the large number of ecommerce sites available these days, a single less-than-positive shopping experience can have your customers heading to your competitors' sites in no time.

To help provide visitors with the best experience possible, it's essential that you offer high-quality customer support on your ecommerce site. That's right—even your customer service can be a form of account-based marketing for your business!

The level and types of customer service you provide may depend on the kind of products you sell and the resources you have at your disposal (e.g., if you have an entire team dedicated to customer service or you're managing this aspect of your business solo).

Consider implementing a multichannel approach to be able to assist as many people as possible. This can involve, for example, being reactive on social networks when your followers ask you specific questions about their orders or general queries concerning your business as well as offering a live chat service on your site and responding in a helpful, timely manner to customer emails.

Develop a content marketing strategy

Content marketing is a form of marketing that entails creating and sharing various types of content, such as blog articles, social media posts, videos, etc., on the web to generate interest in a brand's products or services rather than promote the brand itself. A strategic content marketing approach can do wonders for boosting brand awareness, attracting leads, increasing engagement, improving SEO, and more!

When you decide to develop a content marketing strategy for your business, it's important to think about what kinds of content are most likely to appeal to your target audience. Creating a blog is a great way to start. Posting high-quality, relevant blog articles on a regular basis will help you to strengthen your connection with your customers and allow you to obtain better rankings on the SERP.

In addition to blogging, you may want to create long-form content and guides like ebooks and white papers to share your knowledge and aid shoppers in having the best possible experience with your products. Also consider launching your very own podcast to nurture a niche community interested in your area of expertise.

Offer shoppers a personalized experience

Regardless of what you sell, there's a good chance that your target audience will always have other brands to turn to if they're not satisfied with your products, services, and/or website. To improve your chances of standing out in a saturated market and show current and potential customers that you care about their needs, consider using personalization as a marketing tactic.

Companies employing this strategy use consumers' browsing history, prior shopping behavior, interests, and preferences to send them personalized marketing messages and provide a tailored shopping experience. The more relevant an offer appears to consumers, the more likely they are to make a purchase.

Besides increasing sales and conversions, effective personalization can boost customer loyalty and offer brands helpful insight concerning their audience. Here are just a few of the ways you can use personalization in your marketing:

Create special offers and promotions according to user behavior,
Display product ads based on where users are located,
Utilize upselling and cross-selling techniques before and during checkout,
Improve navigation on your website, and
Tailor your opt-in emails and campaigns.
Final thoughts
When it comes to marketing in ecommerce, there's no one-size-fits-all approach that guarantees success. Nevertheless, the tips provided in this article serve as an excellent starting point for cultivating a marketing strategy that'll help your business grow. In addition, remember that what marketing tactics work for your online store one day may be very different from what you'll need to do a few months down the road. Don't be afraid to experiment with your strategy and adapt your efforts as needed!