Top 10 Web Design Tips to Boost Online Sales Using WooCommerce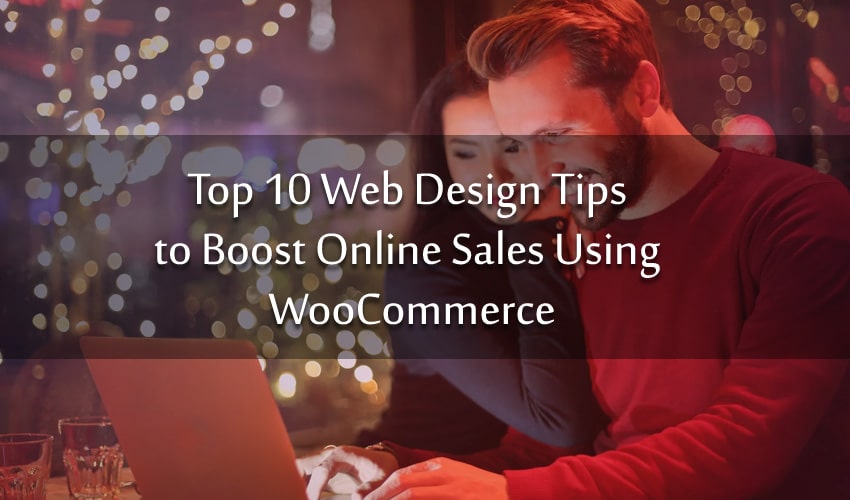 Online selling can make you rich. Of course, that sounds great but the problem comes with the intense competition.
So, in order to achieve your goals, you need a website that stands out from the crowd. If you are using WooCommerce, here are some web design tips which will help boost your sales.
Add product images and videos
There are certain advantages to selling products and services online. For example, customers will not have to leave their homes to make a purchase, although some people are reluctant to buy something they cannot touch.
While there is currently no technology available that will allow them to touch products online, you can still show them some high-quality pictures and videos.
By incorporating high-definition pictures into your online store, you can attract visitors and convince them to buy your products.
In your store design, you should make sure that customers will be able to zoom in on your images with just a click of their mouse.
You should also think about adding videos to your website. This will allow prospective customers to examine your products from various angles.
There is a plugin available from developers such as Yith that will enable WooCommerce site owners to include video and audio files.
Display your products in an appealing way
As a WooCommerce site owner, you need to display your products in a way that will appeal to a wide variety of customers. When presenting a product on your site, you need to include the crucial elements – text and images.
When you are writing the text, you need to focus on the details that customers often want to see on a particular product page. For example, if you are selling a formal dress, the product page should describe the quality of the fabric and its origin.
Or, if you are selling sportswear, the text could be more informal with a focus on comfort and durability. If your products come in different colours and sizes, it is vital that you provide people with options in real time.
You need to present your items in a simple but attractive way. If you want a tool that can change your colours and labels, there is a WooCommerce plugin that will help you out.
Create a customised look
Customers can be moody and they may make their product selections based on their personal tastes, especially when it comes to styles and colour combinations. Fortunately, you can use this to your advantage.
For example, if a customer is looking for a pair of shoes, you can suggest a matching dress or purse. You could even convince them by showing them how good they would look together.
When presented with these options, customers are more likely to buy more than just one of your products. By adding cross-selling features to the website's design, you can boost your sales and enhance your customers' satisfaction levels.
Improve your website's navigation
Only half of your customers will stay on your site for more than 15 seconds. For this reason, it is important to make sure that you don't waste their time with complicated navigation menus.
To avoid any such issues, consider tweaking your navigation menu to make it easier for visitors to see your products and make a purchase. WooCommerce site owners can search for a suitable navigation plugin or ask a website designer for advice.
Optimise your e-commerce site for speed
Loading speed is a crucial factor. Around four out of ten people are likely to leave your WooCommerce website if it takes more than three seconds to load. To boost the speed, you should remove unnecessary themes, tools and functions.
Make your website mobile-friendly
Many prospective customers are using mobile devices to access online stores. Therefore, it is vital that you optimise your WooCommerce site for mobile platforms.
Cultivate customer loyalty
As a WooCommerce site owner, you should always adopt a customer-first approach. By cultivating customer loyalty, you will also boost your sales and income.
After all, it is easier and cheaper to convince existing customers to make a purchase than to convert new visitors. So, focus some of your marketing campaigns on your previous customers.
In e-commerce, it is essential that you turn one-time buyers into repeat customers. There are many businesses whose brand has gathered legions of loyal customers. Online stores with a large audience can even offer subscription or membership deals.
Focus on content marketing
As an e-commerce site owner, it is vital that you include high-quality content as part of your marketing campaign. If you fail to do so, your audience may lose interest in your products and services.
Good content is a way of highlighting your product expertise, which will in turn help your website climb to the top of the search engine results pages.
It will also give your audience something to share. Once you have the right content, your website will be able to turn even the most reluctant buyer into a paying client.
Incorporate an affiliation system and other promotions
Consider sending samples of your products to online reviewers in exchange for shares of your affiliation money. This can dramatically increase your customer base.
Also, add a section where satisfied customers can post their testimonials about your products and services.
Some e-commerce websites even offer free items to people who promote their products and brands. By incorporating this type of promotion, your marketing campaign will be better positioned to succeed.
You could also offer free shipping. This is a powerful incentive which can convince any undecided customers to click on the "buy" button.
E-commerce experts believe that free delivery can reduce the drop-out rates on online stores. This is crucial since only around 12% of online visitors make it to the store's shopping cart.
Create a strong brand
E-commerce websites that want to make money will need unique products and a strong brand. One way to increase your brand credibility is to establish a good reputation with your customers.
Make sure that you don't break your trust with them. If you do, it will be difficult to regain their goodwill. There are also other ways to boost your brand, such as:
Creating relevant website content
Using a branded email address
Building relationships with other businesses
Being active in the industry or business community
Being consistent with your business dealings
Increasing your social responsibility
There are also several WooCommerce plugins that can help boost your brand.
Conclusion
WooCommerce site owners can make use of design features to boost their online sales. While customers may not be able to physically touch your products, the inclusion of powerful images and videos can allow them to see the items from various unique perspectives.
Your site's content is another vital aspect of your marketing strategy as you can use it to entice, engage and encourage people to make a purchase. You can also incorporate reviews and various promotions to boost your brand and sales.