Top 10 Free WordPress Facebook Plugins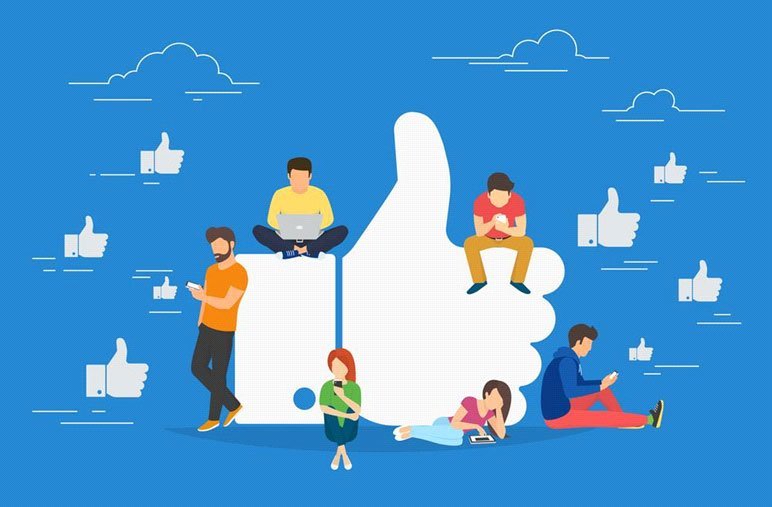 Facebook has become a very important tool for business owners to connect and engage with their customers. If utilised effectively, this platform can help small businesses attract a huge number of customers to their website.
You might not be aware, but WordPress powers a large number of websites on the internet, including at least 4% of the most successful. It is therefore no secret that businesses are increasingly turning to WordPress as the preferred platform for building their websites.
There are a number of plugins needed to unlock the full features of WordPress and extend the functionality of your website, some of which can help you explore the potentials of Facebook and take advantage of the social media giant.
In this article, we will explore the top 10 WordPress plugins for Facebook.
Facebook

This is the official WordPress plugin for Facebook. Built by Facebook in collaboration with Automattic, this plugin allows you to fully utilise the potential of Facebook to boost the visibility of your website and grow your business.

You 'l need an App ID and App Secret key before you can unlock this plugin. With Facebook plugin for WordPress, you can optimise the way your feeds are distributed and improve them using the Open Protocol Markup.

This free and highly customizable plugin makes it easy to keep track of your visitors' habits and create engaging content that will appeal to them. Getting desired engagement takes a lot of time, energy and effort. It is not easy to get the target growth. That's why users always find ways to buy Facebook followers.

Custom Facebook Feed

Custom Facebook feed is the ideal Facebook plugin for WordPress. This makes it easy to integrate your Facebook feed into your WordPress site. Custom Facebook feed comes as both a free version with basic features and premium version for extra features.

Not only is this plugin highly customisable, it is also SEO-friendly. You'll have the option to display multiple feeds on your website and support Facebook tags.

Additionally, you can set the plugin to automatically link to your published pages or post straight to your Facebook profile, page or wall.


Facebook members

You may have come across small Facebook widgets on some WordPress websites that contain pictures and a number of fan and member pages. This feature is caused by a simple, yet useful WordPress plugin called Facebook Members.

This smart plugin lets you attract fans to your page by encouraging engagement on your WordPress site. On your website, you will see the number of users who have 'liked' content on your page.

It also allows visitors to read content on your Facebook page without leaving your website. Its 'Recommendation' feature allows visitors to like, comment and share your content, without even visiting Facebook.

Facebook Publish

Facebook Publish is a smart plugin that allows you to automatically publish your latest WordPress posts straight to Facebook. It also enables you to customise the message that is displayed on your post when it's published.

Facebook Publish incorporates a feature that allows you to automatically publish the post immediately or at a later date.

Additionally, you can share the same content across multiple timelines or pages simultaneously, while this plugin also allows you to schedule publishing by category.

Facebook Spiderlink

Facebook Spiderlink is a premium plugin that helps you gain more 'likes', comments and shares for content on your Facebook account. It works by providing restricted content on Facebook, where users have to comment, like or share before they can access the full content on your website.

At the same time, Facebook Spiderlink tracks all the user's activities and collates this information for your WordPress website. If you're looking for a way to increase interaction and engagement with your audience, give Facebook Spiderlink a try.

Facebook Messenger for WordPress

Chatting in real time with Facebook visitors to your website has never been easier. With Facebook Messenger for WordPress, you'll never have to miss out on potential customers again.

This plugin also allows you to save the chat history for future reference or receive (offline) messages when you're not online. Facebook for WordPress supports multiple languages and instant notification, so you never have to lose another customer.

Facebook Events Calendar for WordPress

Almost every content marketer knows the importance of using events to attract customers. With Facebook Events Calendar for WordPress, it's now even easier to keep your users updated about forthcoming events.

With this plugin, you can create events and display them on your WordPress website, as well as your Facebook profile, wall or page.

Facebook Wall and Social Media Integration

Facebook Wall and Social Media Integration makes it easy to display live feed of your Facebook page on your website. You can select how the feed will be displayed, using the options and settings page that accompanies the plugin.

This smart plugin features the free version that you can download and use to test. Thereafter, you can opt for the premium version if you require more features. On its official webpage, this plugin has received five-star ratings, which makes it an obvious favorite for WordPress users.

Facebook Content Locker

If you're looking for a plugin that allows you to restrict access to content on your website (to Facebook visitors), then Facebook Content Locker is ideal.

Just like Facebook spiderlink, this plugin makes it possible for you to restrict access to content on your website (to visitors from Facebook) until they either share, comment on or like your post.

This is a premium plugin that can help increase interaction on both your Facebook page and WordPress website. However, you will need to activate 'Share' on Facebook so that visitors can share your link in order to unlock content on your website.

Facebook Widget Plugin

Facebook Widget is another great (yet free) Facebook WordPress plugin that allows you to display posts, timeline and other activities that occur on your Facebook page or profile, straight on to your WordPress website.

Not only is this plugin free and easy to install, it's also highly customisable, allowing you to choose the activity you want to be displayed on your website.
Final Words
The above are just some of the awesome plugins that allow you to enjoy the functionalities of Facebook on your WordPress website. With all (or some) of the plugins listed above, you'll be able to boost your brand recognition and increase traffic to your website.
If you don't yet have a website, take the first step to getting one. Click here to search for the perfect domain name that will reflect your brand and business.