Tips to Prevent Spam and Protect Your WordPress Blog
Getting started with a blog is an achievement in itself. Deciding on engaging content that keeps your readers hooked for a longer duration is something every blogger has to consciously work on. Diligent readers will definitely leave back comments if you open your blog for the same.
However, opening the blog up for comments and suggestions is a breeding ground for spam. With untapped data and ever-enthusiastic spam bots at disposal, it is not rare that the inbox of your readers gets flooded with content that is more or less related to your content.
The effect is same as that of a set of dominoes rolling over. Keeping a tab is as such challenging. An add-on of the spam only adds to the troubles.
WordPress is one of the most versatile platforms for new age bloggers who are trying to make a mark for themselves. Not only does it allows you customize your entire content but also gives you the prerogative to optimize it vastly.
Now since the comments are unavoidable, bloggers are advised that they should be prepared for the spam comments, which more or less comprises 90% of the entire volume.
Getting comments on your blog can be exhilarating. Does not it feel great to know that your work is being recognized?
Nevertheless, as you log in to check the comment section, all you see is a plethora of unwanted comments that is completely irrelevant to the content.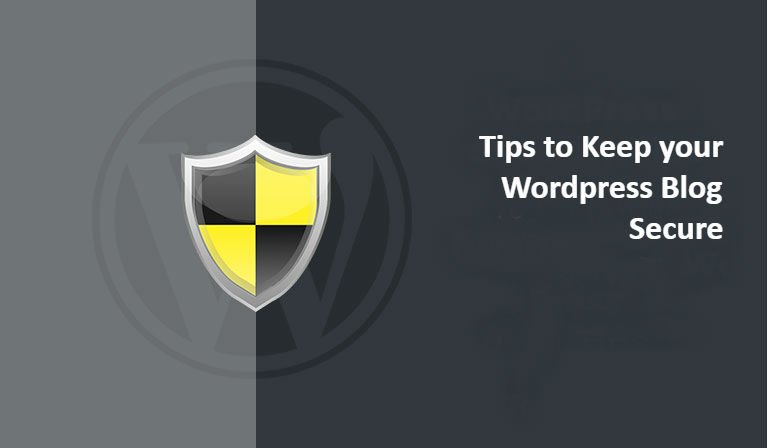 Therefore, if you are using WordPress, count yourself lucky. Wherever there is a problem, there is bound to be a solution.
Some are available free of charge, a few might be available at a nominal cost. Incorporate a mix of both to keep your blog free from any spam comments.
Let us look at the top tips on how to alleviate the spam in a WordPress blog.
Activate Akismet
WordPress is known to spoil its bloggers with a choice of plugins. It is better to make use of this exclusive feature instead of looking elsewhere. It is pre-installed and requires no download.
All you need to do is activate it and get the key. Akismet is known for its efficacy in restricting spam comments from getting flooded in the text boxes that are meant for something useful instead.
This plug-in does a great job in keeping away the automated spams that are known to create a nuisance on blogs.
An option that comes at no cost is, Akismet that has an inbuilt setting of automatically blocking the spam messages. It can filter, block, and track the spam messages such that it can be curbed at the source itself.
Anti-Spam
Bloggers across various platforms have always wished for a tool that blocks the comments posted by a spambot. Anti-Spam is a tool that does exactly the former.
The filter mechanism of the Anti Spam tool detects and differentiates between the comments posted by legitimate users and those of spambots. It can be used in combination with other spam blockers for better results.
Anti Spam is usually free. However, the pro-version is available at $25 dollars. The advanced version has a trackback feature and prevents automatic spam from populating in the WordPress Database.
A JavaScript cookie layer makes spamming difficult. Nevertheless, the tool does away with exorbitant captcha's and replaces it with auto blockers.
WordPress Spam Shield
Spam Shield – Honey pot is an effective technology that tricks spam bots to identify them. Tools settings allow you to set up the configuration in such a way that you can enable the Honeypot protection mechanism.
It involves filling out a form that is visible only to spam bots. Laying out a trap in similar ways helps the automated tool to filter unwanted comments.
The captcha's are not visible to humans' whereas WP-Spam Shield does a great job in implementing the trap. The spam comments are restricted to the comments box and therefore do not trickle down into the database.
As a result, your blog and webpage do not slow down. Spam Shield is a free plug-in and is compatible with all major form builder tools.
WP Bruiser
Brute force is a process that involves decoding encrypted data with the help of algorithms. Invisible to humans and impenetrable for bots, the plugin is a flagship rollout of the major blogging platform.
With WP forms protection, Brute force protection technology, IP address tracking, bots actions logging, advanced reporting and instant notification feature is popular among the bloggers.
No longer do bloggers have to put exhaustive captchas that slow down user activities. User-friendly, interactive, easy to install and maintain, there is no extra effort that has to be put into while using this tool.
Add extensions and customise the protection features on your blog and try to get in touch with the WordPress community to bail you out of any troubles whatsoever.
Hide those trackbacks
As the name recommends, the plugin is effective in hiding the trackbacks. A trackback is an automatic notification on one website when an update is made in another. The benefit of this feature is that it allows bloggers to track the use of their content.
However, the drawbacks involve a flood of spam comments. Use the plug-in to remove the trackbacks from the front end. However, detailed information can be recorded in the backend and can be viewed on the WordPress dashboard.
Few blogs do not require trackbacks. In case the usage causes apprehension, you could always choose to disable the trackbacks manually. Hide Trackback is available for free on the WordPress platform.
There are several other mechanisms, which can be deployed to reduce the spam comments on your blog.
Turning off comments on your older posts, switching off discussion parameters, switching off posting of HTML comments in the section can go a long way in preventing the ordeal of deleting spam messages.
We recommend optimizing the blog post by using a combination of manual tactics and available plug-ins that are much easier for you as a blogger and for your audiences.