Tips for Getting Freelance Web Design Clients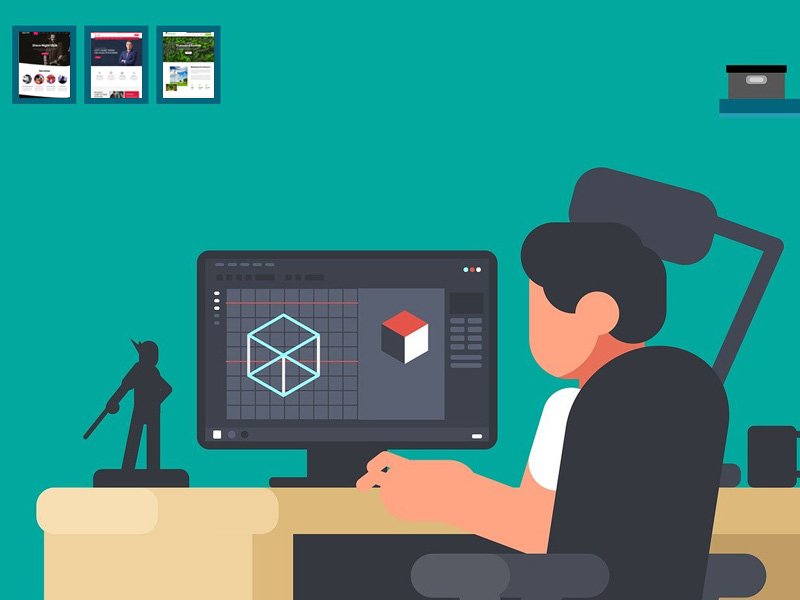 As more businesses move to the virtual space, the need for web designers has skyrocketed. This, however, does not mean that it is easy for one to get clients as they are many experts in this field as well.
There are different techniques and platforms that one can use to get web design clients to buy their services. The first thing that any freelancer ought to do is to build a portfolio website that avails all the necessary professional information to attract the target clientele. Other than having such a site, here are some of the other things that a freelancer can do to get the attention of the businesses and individuals they want to work with.
Build brand identity

Every brand should stand out from the competitors offering the same product or service. Building a personal brand is something that most freelance developers neglect, making it hard for them to get web design clients. All the information that a freelancer shares about the brand should speak to the core values of who they are.

Additionally, it should indicate who the developer is to make it easier for the target demographic to notice the services they have. When creating one's brand identity, the freelancer ought to consider various factors. For instance, the developer should decide whether to target a specific group of people or a niche. This way, the freelancer can focus on attaining the goals they set from the beginning.

Utilize social media platforms

There are different social media platforms, each with a unique set of features. A freelance developer should understand how they work and how they can utilize these platforms to get clients. The various platforms available allow individuals to showcase their strengths and create a brand identity for the web design business.

The developer should identify as an authoritative figure on matters relating to web design. Content is king for social media, and the freelancer should make sure that everything they post is relevant to the target audience.

Besides relevance, the content should communicate and call people to action regarding buying the services that the freelancer developer has to offer. Constant engagement is also vital in helping a developer create a following and grow their clientele base.

Provide solutions

For people to consider using a product or service, it should solve the problem(s) they have. Freelance developers should brand themselves as problem-solvers for the audience or niche they choose. Clients tend to pick developers that offer solutions rather than those who amplify problems. The content on the portfolio website, social media platforms, and other promotional channels should offer solutions.

Audiovisual content makes it more manageable for a freelance developer to showcase what they can do for a business or an individual. Providing solutions especially to local small and medium enterprises is one of the easiest ways for developers to land clientele. This approach makes it possible for the developer to target their potential clients.

Identifying businesses that need the services they offer is the first step to take. Some do not have sites while others have, but the features are limiting to their patrons. Reaching out to such businesses or individuals and demonstrating how you can help them is one way to reach more of the recipient demographic.

Visit job boards regularly

In the contemporary world, most employers use the virtual space for advertising for openings within the organization. Another common trend is contracting freelancers for jobs such as web design and writing, among others.

Checking legit job boards every now and then is something that freelance developers should consider if they want to land new clients.

When reviewing the different offers on such sites, the freelancer should be keen on the deliverables of the project to ensure that they are up to the task. Job boards have a rating system and strict regulations that one must adhere to. Getting bad reviews could harm your chances of landing clients.

Networking

One of the most effective methods of seeking clients that veteran freelance developers swear by is networking. Most clients are skeptical about hiring someone they met online. This, therefore, makes one-on-one meetings with potential clientele necessary for career advancement for freelancers in all trades.

Attending workshops, seminars, and local meetups in the niche that a freelancer chooses is essential. Convincing a person to buy the services that a freelancer is offering face to face is easier as they can gain the individual's trust.

Land-based meetups are not the only ones that a freelancer should target. Virtual webinars and meetups are among the other avenues that one can utilize.
Freelancer web designers are among the most sought-after professionals, especially on the wide web. Having a portfolio website with an enticing landing page is one of the many ways to attract your target demographic.