The Symbiotic Relationship Between Web Design and SEO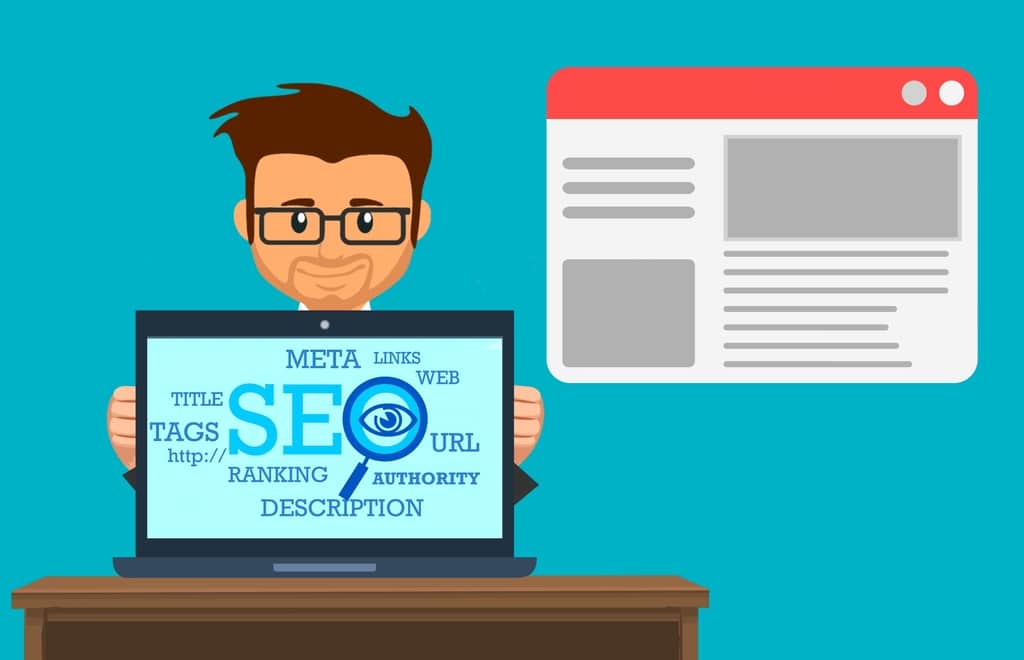 The importance of a well-designed website in the modern company landscape cannot be emphasised more. Your website serves as the cornerstone of your marketing plan, whether you're trying to sell products or services online, draw in local clients, or market your goods and services. As a result, it's crucial to incorporate SEO (search engine optimisation) into every step of the web design process.
SEO is significantly influenced by a wide range of elements that make up the art of web design. A strategic investment in top-notch web design is essential if you're dedicated to using SEO to its fullest potential. Companies like Edge Studio are specialise in this type of web design work. Their designer Andrew Newby not only applies UI design but also uses SEO knowledge to determine how content is displayed, in a way that Google and users like equally. A designer can have a huge impact on the way the content is served and the speed in which the overall page will load at. Sometimes less is more with creative design, the same rule is also true with development when it comes to optimisation. It's critical that websites are created to not only provide a superior user experience but also boost your position on search engine results pages (SEO), increasing the number of potential clients you can reach.
Enhancing SEO through Web Design: Strategies for Elevating Search Rankings
Crawlers, automatic software that scans websites and gathers information about their content, structure, and connections, are at the core of SEO. Search engines can assess the relevance of webpages in response to user search requests thanks to this richness of information.
Web design is now seen as a key factor in SEO success. In addition to making it easier for crawlers to access material, a well-structured website guarantees simple navigation and a positive user experience. It should come as no surprise that search engines favour websites that provide excellent user experiences.
The Role of Swift Websites in the Need for Speed
The users of today's high-speed digital world expect web sites to load instantly. Bounce rates are a characteristic that Google and other search engines value highly because it reflects the user experience and is frequently a sign of sluggish websites.
Additionally, a slow website can make it difficult for search engine crawlers to effectively index your pages. Such errors can reduce search engines' confidence in your website as a reliable source, which would lead to lower search result rankings.
Several contributing elements, such as big or uncompressed photos, serve to emphasise the requirement for speed. A website's performance may suffer and users may become discouraged if it has an excessive number of photos. So when it comes to image optimisation, you and your web designer must both exercise caution. Your web server provider, where download speed variations are common, is another important aspect. A web server that promises quick download speeds must be found through careful study.
Google's Page Speed Insights tool is a priceless resource for determining how quickly Google thinks your website loads on desktop and mobile devices.
The conclusion is unambiguous: speed is essential to website ranking and promotes user engagement and retention. A fundamental principle of any web design approach should always be to prioritise website speed.
Designing Websites with Irresistible Allure
Websites with eye-catching design have the ability to draw visitors, reduce bounce rates, and improve search engine rankings. A careful balancing act between creative ingenuity and technological prowess is required to create the ideal website. Users are drawn to the abundance of clear information, easily understandable writing, clear menus, and well-structured material.
Sophisticated web designers use scale and proportion to highlight important content. A masterful use of colour turns the website into a beautiful and user-friendly work of art. Colours can be used to highlight navigational components or categorise content, creating a cogent and engrossing experience. Intelligent design and layout decisions remove the possibility of user confusion or overwhelm.
In conclusion, the art of building a visually beautiful, user-friendly website, finding a pleasing balance between images, text, and whitespace actively helps to better search engine ranks and lures users to linger.
The Mobile-First Imperative
It is impossible to exaggerate the importance of mobile sites in the modern world. In response to the change in user behaviour, search engines now give priority to websites that are optimised for mobile devices. It is crucial to make sure that the mobile version of your website duplicates all crucial SEO material existing on the desktop version if you want to optimise it for mobile-first.
Designing for mobile devices requires a special strategy that takes into account the distinctive user interactions that set them apart from their desktop or laptop equivalents. Research supports the idea that while desktop devices are frequently used for sales and inquiries (conversions), mobile devices are more likely to be used for the initial impression that potential clients or consumers have of your brand.
We firmly believe that the mobile version of your website will be given more weight by Google and other search engines when determining how to rank websites. Therefore, it is crucial to make sure your mobile version is flawless.
If you need assistance selecting a theme or need a custom website, we advise hiring an SEO expert to provide you advice.