The Role of WordPress in Online Marketing: How WordPress Can Take Your Digital Marketing to the Next Level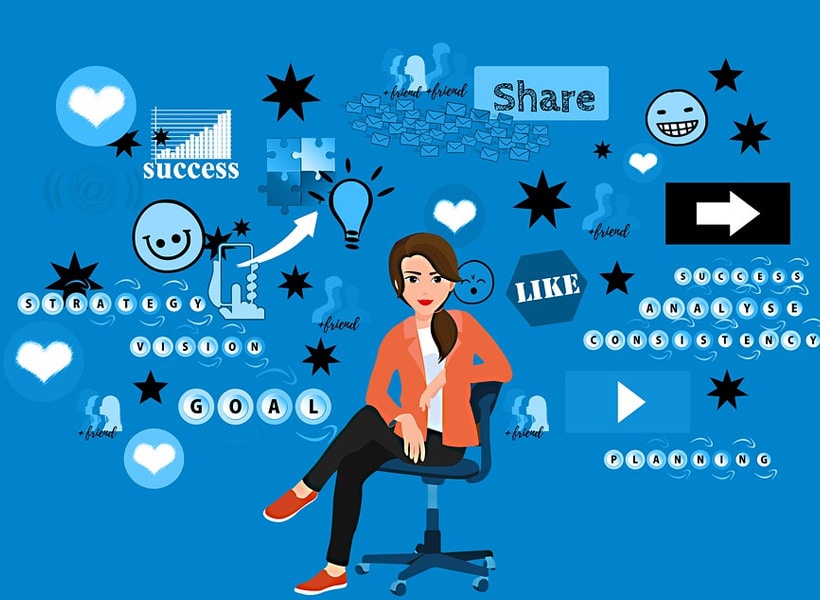 In today's digital age, having a strong online presence is crucial for businesses of all sizes. Whether you're a small startup or a large corporation, a website is an essential tool for promoting your brand, products, and services. WordPress, the world's most popular content management system (CMS), offers a powerful platform for online marketing, allowing businesses to create, manage, and promote their websites with ease. In this article, we will explore the role of WordPress in online marketing and how it can support your marketing efforts.
Introduction to WordPress as a Marketing Tool
WordPress is a versatile CMS that can be used for a variety of purposes, including content marketing, search engine optimization (SEO), and social media marketing. With its user-friendly interface and extensive library of plugins and themes, WordPress provides businesses with the tools they need to create a professional-looking website that can attract and engage their target audience.
Content Marketing with WordPress
Content marketing is a strategy that involves creating and sharing valuable content to attract and retain a clearly defined audience. With WordPress, businesses can create and publish blog posts, articles, videos, and other types of content that can drive traffic to their website and improve their search engine rankings.
"WordPress offers a range of features that make it an ideal platform for content marketing, such as customizable themes, easy-to-use post editors, and social media sharing buttons. Additionally, several WordPress plugins can enhance your content marketing efforts, such as Yoast SEO, which can help optimize your content for search engines, and Jetpack, which can track website analytics and social media shares."
Inga Broerman, Vice President at BluLogix
Search Engine Optimization (SEO) with WordPress
SEO is a critical aspect of online marketing that involves optimizing your website's content and structure to improve your search engine rankings. WordPress offers several SEO-friendly features that can help businesses improve their visibility in search engine results pages (SERPs), such as customizable permalinks, automatic XML sitemaps, and mobile-responsive themes.
"To enhance your SEO efforts, several WordPress plugins can be used, such as All in One SEO Pack, which can optimize your website's title tags and meta descriptions, and Google XML Sitemaps, which can generate an XML sitemap to help search engines crawl your site more effectively."
Jeff Romero, Founder of Octiv Digital
Social Media Marketing with WordPress
"Social media marketing is another important aspect of online marketing that involves promoting your brand and content on social media platforms like Facebook, Twitter, and Instagram. With WordPress, businesses can integrate social media sharing buttons into their website, making it easy for visitors to share their content on their social media accounts. Several WordPress plugins can help businesses manage their social media accounts more effectively, such as Hootsuite, which can schedule and publish social media posts from within WordPress, and Social Warfare, which can add social media sharing buttons and analytics to your website."
Marie Ysais, Founder of Ysais Digital Marketing
The Importance of Regular Updates and Maintenance
While WordPress is a powerful tool for online marketing, it's important to keep in mind that regular updates and maintenance are necessary to keep your website running smoothly and securely. This includes updating WordPress core, themes, and plugins to their latest versions, as well as regularly backing up your website and monitoring for security threats.
"Failing to perform regular updates and maintenance can result in website downtime, security breaches, and even loss of data. Therefore, it's essential to make sure that you or your website developer are familiar with the best practices for maintaining a WordPress website. By regularly updating and maintaining your WordPress website, you can ensure that it remains a reliable and effective tool for your online marketing efforts."
Kim Leary, Creative Director at squibble
Enhancing Your Marketing Strategy with WordPress Plugins and Tools
"There are several WordPress plugins and tools that can enhance your online marketing efforts, regardless of the specific strategy you're pursuing. For example, OptinMonster is a plugin that can help businesses create and publish pop-up forms to capture leads, while Gravity Forms can help businesses create custom contact forms to collect user data."
Alain Machado, Digital Marketing Consultant at Marketing Optimised
In conclusion
WordPress is a powerful tool for businesses looking to enhance their online marketing efforts. With its versatile platform and extensive library of plugins and themes, WordPress offers businesses the flexibility and functionality they need to create a professional-looking website that can attract and engage their target audience. Whether you're looking to create content, improve your search engine rankings, or promote your brand on social media, WordPress has the tools you need to take your digital marketing to the next level