The Power Of WordPress For E-commerce Marketing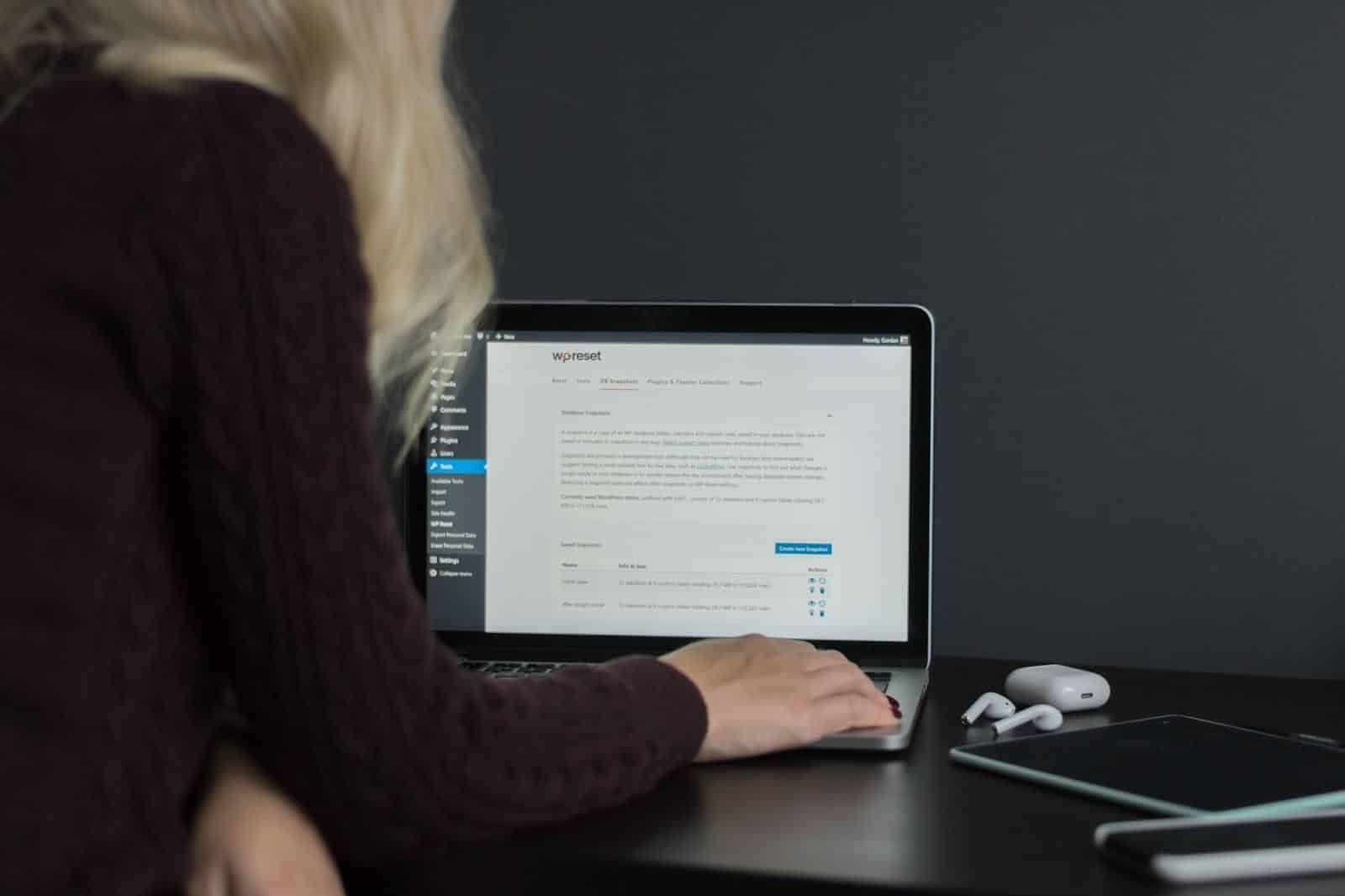 With the advent of digitization, gone are the days when businesses only meant a brick-and-mortar store. In fact, the sales of the U.S. brick-and-motor store have declined by 14%, with an 18% growth in E-Commerce stores in February 2020.
In today's digital landscape, E-Commerce has become the lifeblood for businesses during uncertainties. This is why building an online presence with an E-Commerce website is one of the best ways to improve the outreach of your business.
By building E-Commerce websites for your business, you can not only help customers make online purchases from remote locations but also reduce your business operation costs significantly.
It's easy! You just need to get your website created by an expert or decide on a CMS, aka Content Management System.
WordPress for E-commerce Marketing has emerged as a powerhouse platform, with 43% of websites using it across the globe. With its user-friendly interface, customizable features, and extensive plugin library, WordPress has become a go-to choice for businesses of all sizes to establish their online store and drive sales.
If you want to know more about the advantages of choosing WordPress for setting up your e-commerce website, then this blog is for you. We have listed its advantages, brand examples, and the benefits of integration with social media. So, whether you're a seasoned e-commerce veteran or just starting out, get ready to unlock the full potential of WordPress and revolutionize your E-Commerce game!
Why Should Businesses Choose WordPress For E-commerce Marketing?
As an open-source Content Management System (CMS), WordPress offers businesses a wide array of uses and functionality. Its customization and integration options, along with a wide range of themes, allow businesses to build a robust E-Commerce website. Besides, if they want to have complete control over what the site does and how it looks, WordPress is a great choice.
On average, around 660 WordPress websites are created daily, with 14.7% of the world's top 100 being powered by WordPress.
Below, we have listed out the advantages of WordPress that will level up your E-Commerce website.
Benefits Of Using WordPress For E-Commerce
It Is SEO-Friendly

One of the best things about WordPress is that it allows you to build an SEO-friendly E-Commerce website that people are most likely to find when they search through a search engine. With WordPress, you can optimize your website and implement plugins to make it rank in search results. Additionally, it also allows installing SEO-friendly themes and plugins to make your website responsive, improve online visibility, and increase traffic.

Get your hands on a plugin like Yoast SEO to optimize pages on your website that can perform well in search engines and drive results. A good SEO service gives your business an edge over others and makes your website SEO-responsive with the help of targeted phrases and keywords, which can be used in Meta titles, descriptions, and content.

For example, Walmart has built a WordPress-powered SEO-friendly website that is visually appealing, easy to navigate, and extremely responsive.

Offers A Plethora Of Template Options

One of the most significant benefits of WordPress is the plethora of templates they offer for building your E-Commerce site. These themes can not only make your website more appealing to visitors but also establish your brand's unique style.

WordPress has over 8,000 themes to choose from for your site, with over 1,200 E-Commerce-focused templates you can use to build your site.

With so many options available, you can choose the best one that fits your business's needs. Themes like Astra, Webify, and Kalium are most of the most popularly used themes that you can try out. Additionally, you can customize these themes according to web site's style, layout, menus, and sidebar locations.

So, if you are looking for themes that are responsive for your E-Commerce website, then WordPress is the place for you!

Easy To Use

WordPress is a breather when it comes to handling and managing your E-Commerce website content efficiently!

This means that you can not only use it to build your website but also to add, design, edit, and update your content. Uploading a new post can be as easy as clicking on the 'Add New' button in the posts section and then editing it consequently.

With the help of WordPress, you easily build your E-Commerce website in the most convenient and simplest way. This means you are no longer required to build your own store from scratch or rely on a web development company.

Robust Security

Security remains one of the primary concerns of most E-Commerce websites, and WordPress does a good job of it.

Besides regular security updates, WordPress's various security features address vulnerabilities and secure sensitive details like customer login credentials, payment information, and passwords.

By leveraging the robust WordPress Security Team, you can not only establish your website's reputation and credibility among your customers but provide protection from malicious threats as well. Additionally, by integrating plugins like UpdraftPlus, Duplicator, etc., you can back up your data for recording.

On the whole, WordPress keeps your users' data secure and provides the best user experience.

Offers Multiple Payment Integration

Providing multiple payment options is another important factor that businesses need to consider while developing their E-Commerce website. However, if you have WordPress installed as a CMS on your online store, you will be able to offer this option easily.

WordPress for eCommerce has the ability to integrate with various payment gateways and shipping options, enhancing customers' shopping experiences. This flexibility enables customers to choose from different payment options during purchase.

For example, H&M has a strong website that offers multiple payment options like card payment, EMI, and pay-on-delivery for ease for their customers.
Examples Of Successful E-Commerce Brands Using WordPress
The power of WordPress for E-Commerce marketing is undeniable!
Besides, brands have not only relied on the same but used it to build their E-Commerce websites as well. With the help of WordPress, brands can have complete control over how their website looks. In fact, 62% of the top 100 fastest-growing companies in the US use WordPress exclusively with E-Commerce functions.
Here, we have rounded up some of the few e-commerce brands that are powered by WordPress.
Quero: This a shop for hand-made shoes from Spain with an elegant design with the shopping cart right on the front page using WooCommerce.

Adoboloco: This sauce manufacturing company has a WordPress site that includes a blog with recipes and a shopping cart inside the header/menu. They have also used WooCommerce as the E-Commerce plugin of choice.

The Home Depot: The Home Depot uses several WordPress plugins, like WordPress Pro Event Calendar, to boost the functionality of their career site.

With the help of WordPress, these E-Commerce websites not only attract loads of traffic but offer customers the ease of purchasing products from a remote location without visiting the physical store.
Why Should You Integrate Your Social Media Profiles to WordPress?
Due to its potential to drive more traffic and awareness, social media has cemented its place in the toolset of maximum website owners.
As most E-Commerce brands spend a lot of time and resources on their social channels, it is important to integrate the same with their websites. However, your socials and websites are two completely different entities, which is why they need to be managed separately.
This can take up a great deal of time, especially if you are posting regular content for multiple sites. But not to worry!
To make the process smoother, you can leverage various social media automation tools to integrate your WordPress website into your social media profiles. These tools can be connected to your WordPress.com site using plugins. Besides, the best part is that they can optimize the social interaction process, automate content publishing, schedule posts in advance and manage engagement time efficiently.
In other words, it will help you repurpose your website content on your social channels, reach your audience, and drive traffic to your site.
Some of the benefits of integrating social media with your site include the following:
Enhance Social Sharing: Integrating your social channels on your website will make it easier for visitors to find and share your content. This increases your content reach and boosts your website traffic.
Boost Engagement: Effective integration will give you additional opportunities to interact with your visitors and boost engagement rate as the traffic your business generates can flow smoothly from one platform to the other. For instance, your website visitors can find your socials easily, while your social media followers can find your site in turn.

Besides, if you want to track your social media activity and engagement, you can take the help of various social media analytics tools. It will help you gauge the post-performance and gather large amounts of data on the integrated socials.

Wider Audience Reach: With this integration, you can tap into the large user bases of social media platforms and reach a wider audience. This can help you to expand your brand's reach, increase brand awareness, and potentially attract new customers both through social channels and your website.

Besides, to track your audience reach and engagement, you can leverage popular social marketing tools like Hootsuite to gauge the performance of your marketing startegy and understand your audience. Even though Hootsuite does a very good job at this, its complex interface and pricing may make you prefer otherwise. Thus if you are looking for a budget-friendly tool with the same or better features, you should definitely try Hootsuite alternatives like Statusbrew, Buffer, and Agorapulse to get a better experience at a justifiable cost.
Conclusion
Harnessing the power of WordPress for E-Commerce marketing can be a game-changer for businesses looking to establish a strong online presence and drive sales. Among its many advantages are rigorous security measures, robust features, flexibility, ease of use, and the ability to integrate with APIs. It provides an unparalleled platform for creating and managing an E-Commerce website that can effectively engage customers, showcase products or services, and boost conversions.
So, why wait? Unlock the full potential of WordPress for your marketing efforts and leverage its power to achieve your E-Commerce goals.