The Importance of Videos For Better Website UX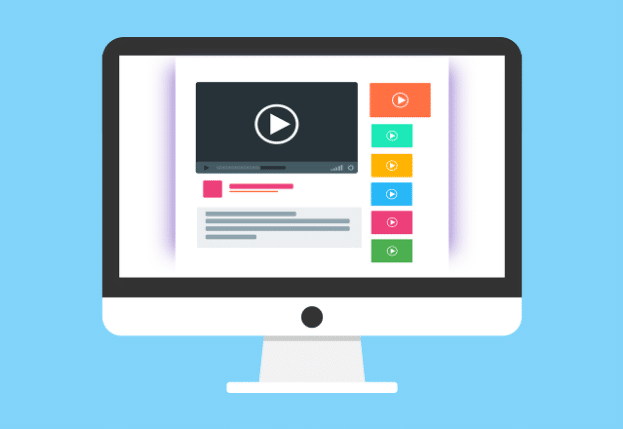 Videos have carved their place in our society and become one of the most important tools for inbound marketing. Today's viewers are consuming videos as never before and this trend isn't likely to slow down. According to AYTM Market Research, more than 90% of consumers access video content on the web.
This means that following this transition from text content to video content, businesses that don't follow suit will be left behind with an outdated website.
Moreover, we all enjoy being entertained, that's why if it could be helped, we would focus solely on doing fun things that are enjoyable instead of other life 'things' like mundane jobs and chores. This is just how we are wired. We crave instant gratification above everything else, and entertainment gives us that opportunity.
Online, we are still only humans beings behind our screens. We still want to be entertained. This is why websites do their best to be as entertaining as possible. If your users are entertained with proper and useful video content, they will stay on your website for a longer time.
Why not start today and add this amazing feature to your website and entertain your audience? In fact, if you have not yet taken the first step, it is not a hard thing to do.
You can ask your in-house developers to do it for you, or you can hire expert developers by outsourcing. Based on Outsource2EU, many US companies are enjoying the benefits of outsourcing and getting high value out of outsourcing in Europe.
Considering the pace with which the technology and business climate is moving, most organization's success depends on choosing the right IT vendor.
That is why Europe has presented itself as an attractive destination with nearly 68,000 mobile developers and 164,000 backend web developers as stated in a StackOverflow report.
Nonetheless, this article will focus on the importance of videos for better website UX, or user experience.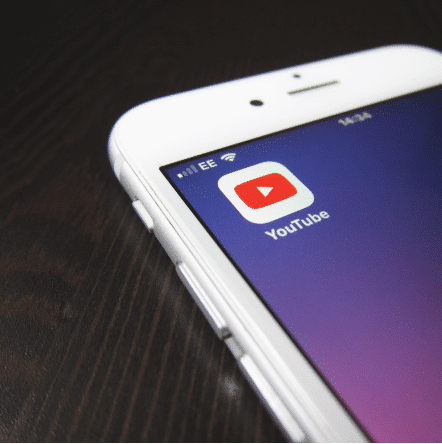 Videos Deliver Content Effectively

Nowadays, people browsing the internet have a very short attention span and videos, on the other hand, allow them to grab more information faster. Videos, as compared to text content, are prone to engage more with visitors who in fact love them.

A report presented by YouTube shows that currently there are over 1 Billion unique users that visit YouTube each month. This shows the attraction that people have for video content and how much they prefer receiving content via video rather than textually.

To make your videos even more engaging, you can customize your videos with After Effects templates from sources like Videvo. Videvo offers free stock videos and motion graphics for use in any project, allowing you to create a unique and polished look for your content.

Additionally, videos are also an emotional medium. They create a certain atmosphere wherever they are used. When you combine motion pictures with the right sound, they create a certain mood in your audience and draws them into your content. A great example of a website that uses videos for emotional appeal exquisitely is Spotify.

Their website has a full page background video that starts playing immediately as the page loads. The video is a series of images that take the viewer through an emotional journey, conveying messages of fun, enjoyment, relaxation, happiness and pure bliss.

Their static tagline above the video reads "Music for Every Moment", and as a viewer, you can almost believe that they truly can deliver on that promise.

Videos Entertain Your Visitors

As stated earlier, people love to be entertained. Videos are a great way of achieving this goal. All your audience has to do is sit back and relax, enjoying the moment. People appreciate that hands-free convenience.

The surprise factor that comes with the video, where no one knows what to expect, also adds to its appeal as a medium. People love finding out what happens next, and they will gladly sit and wait to see for themselves.

A great example is the Kickstarter website. Their team page uses a wide format video to introduce the team members to the audience.

The video is a continuous loop that allows every team member to take a couple of seconds and make an impression. You can scroll it horizontally to see even more team members, making it so much more interactive.

Videos Attract Attention


Videos are a great way to attract the attention of your audience. They draw your visitors in and force them to pause and take in your content. Any kind of movement attracts our attention.

If this movement is specially tailored to help us solve our problems, then we are more responsive to it, and interact more with it. This boosts user experience.

Creating engaging videos not only enhances user experience but also effectively promotes your business, capturing the interest of potential customers.

Videos Allow Us to Tell Stories

The video is an expressive medium. It gives the creative people the sort of versatility that other media like pictures and music simply cannot afford. With it, you are able to tell a story in any way you like.

If you wrap your message in motion pictures, you immediately grab the attention of your audience while also saving them the time they would have otherwise taken to read. It is the ultimate presentation tool.

Videos Are Perfect For Adding Personality To Your Site

Since videos are so expressive, they are the perfect tools for sharing your personality and your personal brand touch to your product and your website. This helps you in making an even longer lasting first impression.

The best thing is that videos do not need to be complex to achieve this. People appreciate a touch of realism, and if they feel they can relate to your not-so-great home video recording skills, for instance, they only love you more.

Video as a medium is great for boosting user experience. Their interactive and immersive nature means that your product, message and brand image will stick with your users for much, much longer even after they have logged off your site.

Plus, with today's improved internet speed and innovative technologies, videos can not only be of smaller sizes and higher quality, but they also load faster, meaning there will be no lag or loading times and your users get to enjoy themselves more.