The Comparison Between BigCommerce vs WooCommerce – Which One Is Better?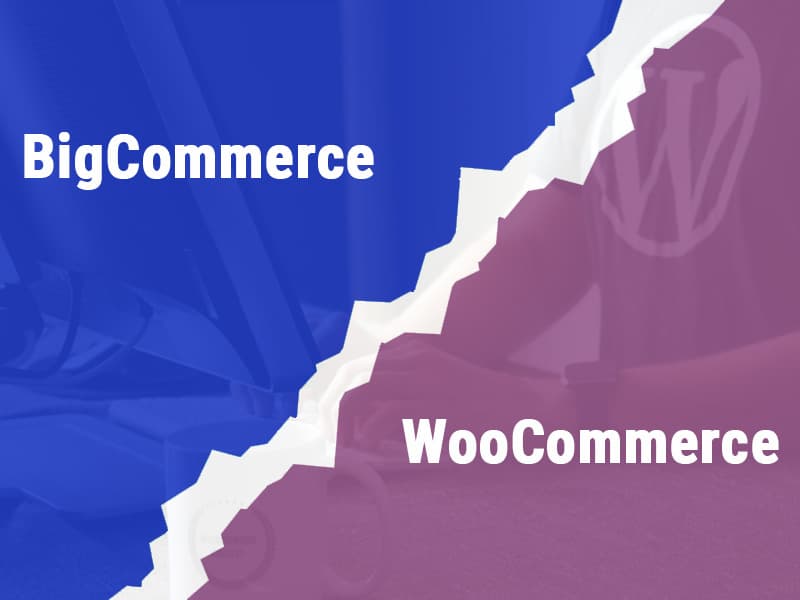 The eCommerce revolution was sparked by the emergence of technology and the Internet, and it has drastically changed the way people shop. Online shopping is difficult for retailers since they must choose the best platform on which to construct an online business.
Two of the most popular eCommerce platforms on the market are WooCommerce and BigCommerce. The rivalry is tough, yet each has its own set of advantages and disadvantages.
In this article, we'll evaluate two of the greatest solutions on the market, BigCommerce, and WooCommerce, to determine which is the better option. If you are interested in social media marketing, especially facebook, you can check out the social10x review.
What Is BigCommerce?
BigCommerce is an eCommerce platform that is fully hosted. BigCommerce provides a number of services such as design, hosting, content, SEO, payments, and marketing, to help you launch an eCommerce business.
As a result, it's known as software as a service (SaaS) or an all-in-one platform. By acquiring a membership plan, you may easily and quickly set up a BigCommerce store. The disadvantage of adopting BigCommerce is that you will be confined to the tools offered in the BigCommerce platform, which limits your customization options. However, there are third party options like BigCommerce subscriptions that give you the ability to add additional functionality to your site.
The BigCommerce WordPress plugin is the biggest benefit, as it allows you to host a fully functional BigCommerce store alongside your existing WordPress site.
What Is Woo Commerce?
WooCommerce is the most popular WordPress eCommerce plugin. It allows you to simply convert any WordPress blog or website into an online store. To open a WooCommerce store, you'll need to purchase and set up your own web hosting, as well as install WordPress, WooCommerce, and many marketing tools.
The procedure may appear to be difficult at first, but it is not as difficult as it appears. Some other popular rivalries between e-commerce platforms are tied between Storenvy or Etsy.
Difference Between BigCommerce & WooCommerce
1. Ease Of Use
a. Big Commerce
Starting and running an eCommerce store is simple with BigCommerce. You don't need to set up hosting or instal any software because it's a fully hosted platform.
You won't have to worry about security, backups, or performance issues either. Setting up your BigCommerce store takes only a few minutes. Then you can access your BigCommerce dashboard, preview your store, add products, and change the look and feel of your store.
Signing up for a free trial with BigCommerce is a great way to get started. You may then start your business in three simple steps:
Enter your email address
Plugin your store's name
Provide a few details about your brand.
b. WooCommerce
WooCommerce, unlike BigCommerce, is not a hosted platform. It is a WordPress eCommerce plugin that must be installed on your WordPress website in order to function.
WooCommerce is a little more perplexing to use than BigCommerce because it appears to be a technological platform. You can alter the theme to improve the design and add more eCommerce functionality using WooCommerce plugins and extensions. You'll approach the features below with Bluehost ecommerce hosting:
WooCommerce's pre-installed 'Storefront' theme.
A domain name and SSL certificate with no cost.
A free call to support setting up an online shop for you.
WooCommerce automatic-install.
24/7 customer service from Bluehost's in-house WordPress guru.
In comparison to BigCommerce, the WooCommerce platform offers a steeper learning curve. As a result, BigCommerce is the more user-friendly of the two platforms.
2. Pricing
a. BigCommerce
BigCommerce is a subscription-based eCommerce platform that offers a variety of pricing options. The primary price plans are three Essential plans for small organisations and one Enterprise plan for bigger agencies.
The monthly fee for the Standard plan is $29.95. A domain name can be purchased for around $12 per year through BigCommerce or any other domain registrar. If you get their most expensive Essential plan Pro, you'll have to pay an extra $150 per month for every $200k in extra online sales.
If you want to use a premium theme and app, which start at $170, you'll have to spend more money.
b. WooCommerce
WooCommerce is a free WordPress plugin that you may download and use on an unlimited number of websites. However, you'll have to pay for other services in order to put up a WooCommerce store.
You'll need a domain name, a hosting account, and an SSL certificate first and foremost. Typically, a domain registration costs $14.49 per year, site hosting costs $7.99 per month, and an SSL certificate costs $69.99 per year. Starting an online store with a Bluehost eCommerce plan is substantially less expensive than with other BigCommerce options.
You'll have to spend more if you want a premium WooCommerce theme or paid addons. However, you try out hundreds of WooCommerce plugins and themes for free.
Finally, when you're just getting started, the WooCommerce platform is definitely more cost-efficient than BigCommerce.
3. Customer Service
a. BigCommerce
BigCommerce offers live chat, email, and phone assistance to customers 24 hours a day, seven days a week. Additionally, there is a user forum as well as an online help centre with hundreds of self-help tutorials.
If you choose BigCommerce's Enterprise plan, you'll have your own account administrator and onboarding expert to assist you with any issues. It features a large knowledge base to assist you in effectively using BigCommerce, as well as a question and answer community and a blog with the newest news on BigCommerce.
b. WooCommerce
WooCommerce is a self-hosted platform, but there are a few places where you may get help with your business. You'll go to the WordPress forum or the official WooCommerce site if you have issues with the WooCommerce core plugin.
These support centres allow you to look for issues that have already been resolved as well as post your own inquiries. The WooCommerce site provides a support page with a tonne of documentation, tutorials, and guidelines to help you figure things out on your own.
BigCommerce, hence, is the clear winner in this section.
Final Thoughts
Both BigCommerce and WooCommerce are great platforms for starting an eCommerce store. Because you have to pick one, it boils down to your technical abilities, projected budget, and personal preferences. Both these platforms have its own set of advantages and disadvantages, varying uses, and it's own suitability depending upon the scale of business.