The Best eCommerce Website Builders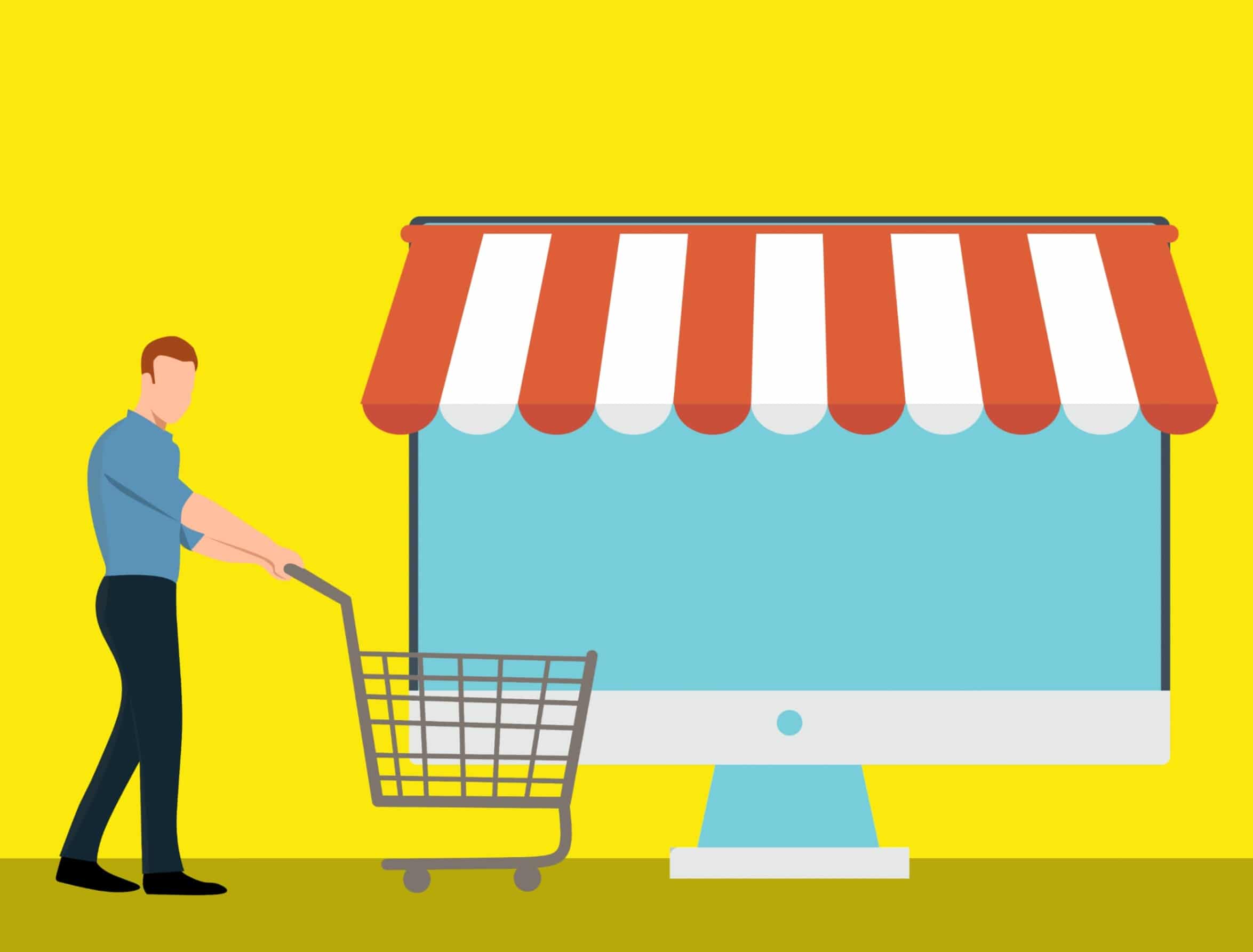 eCommerce is arguably one of the fastest growing retail markets around the world. Experts project the e-retail revenues to reach at least 4.88 trillion US dollars by 2021. If you have a product or service to sell and you have yet to make the leap to eCommerce – now is the time.
Thankfully, a lot has changed since the early years of setting up a website. The process either involved hiring a professional to create a website for you or having extensive knowledge of coding and building your online presence on your own.
While you can still hire someone to build your website for you, you are also able to create an online store using the help of a website builder.
Website builders can be a great option for those who are looking for a cheaper alternative than hiring a web developer, and who have a bit of common sense for design and website structure.
You can choose from a huge range of different website builders that will provide you with beautiful templates, drag and drop editors and a great selection of apps and tools.
Make sure to do a bit of research before you choose an eCommerce website builder or ecommerce app development services from a reputed company to sell your products and services online through an app. So that you can find the right choice for your business. To help make that easier for you, we created a breakdown of some of the best eCommerce website builders on the market today.
Arguably one of the most popular eCommerce website builders on the market today, Shopify has created a massive empire with over 800,000 stores running on their platform. Some of the major perks for Spotify are as followed
Professional templates – both free and premium versions to help create high-converting landing pages
Unlimited bandwidth and online storage
Fraud analysis – to help protect merchants from unnecessary chargebacks and losses
Integrated Dashboard – giving you a quick peek at your analytics and some of your store visitor data
24/7 Customer support – live chat and telephone support is only available in English. Other languages have email support available
The basic Shopify plan is an affordable option for new businesses, starting at just $29 per month. Take advantage of the Shopify free trial to explore the platform's features and determine if upgrading to a premium plan is necessary for the size of your business. For professional assistance in maintaining your Shopify store, visit https://www.rvsmedia.co.uk/shopify-development/ for meticulous information.
Wix has really stepped up their game over the past few years, bringing out amazing new products and features like Wix Ascend – which is an all-in-one business solution for capturing leads, making payments and creating invoices. Some of the reasons why we think Wix is a great choice is because they offer
24/7 Customer support in a multitude of different languages
Professional templates – full selection of templates are available for free
Global tax and shipping – making it easier to sell globally
Fully customizable design – every template can be adjusted for your design preferences
Multiple payment solutions – including integrating local payment methods such as MercadoPago, PagSeguro and LeumiCard
The Basic Business plan with Wix is $17 monthly; however, their site specifics that the most popular plan is their mid-range option which will cost you $25 per month – still very reasonable. With all of Wix's new features, they are becoming a serious competitor for the other major eCommerce players in the market.
Volusion is an excellent option for small businesses. Their design is more simplified and clean, and they do a great job of making the process simplified for people with less experience building websites. However, even though they are geared for small businesses, they don't miss out on providing all of the necessary features for your site, such as
Easy to use CRM – helping you to easily keep track of all of your information
Drop Shipping Integrated
Simple content editor – make quick tweaks to your design without too much effort
Upload your own logos
Barcode generator – helps you to keep track of your inventory
The personal plan, or most basic plan, starts at $29 per month – small business friendly. Volusion is a great place to start your small business eCommerce store.
Weebly is one of the cheapest eCommerce website builder options available on the market. We would recommend Weebly for small businesses, as they aren't quite suited to take on a large enterprise type of account. However, they still have some great features and can be the perfect choice for a tight budget. Our favorite features include
Built-in SEO tools
Community forum – perfect for networking with other vendors and getting insider information
Site stats – keep track of your visitors and understand your most popular pages
Payment with Square and third-party providers
Special themes for online stores
As mentioned previously, Weebly is the most competitively priced eCommerce website builder of the group – starting with a pro package at $12 per month. If you are a single seller with a small stock, the pro option may be perfect for you. However, small businesses will likely need to upgrade to the more expensive business option – which is $25 per month.
Finding the perfect eCommerce website builder doesn't need to be a challenging process. Take a look through the great options that we listed, and find the features that you need for your business. One of the great things about a website builder is that they can get you started quickly and grow with you.
Whether you are a small business or a large enterprise, you are guaranteed to find a website builder that will suit your needs and help you to take your business online and to the next level.
Also Check out this step by step guide on How to Build an eCommerce website