The Benefits of Using Visual Content in Advertising
Visuals are an incredibly important part of marketing and advertising campaigns. They help companies get their message across to their target audience more clearly and quickly. They help draw attention to the campaign, increase brand awareness, and make it easier for people to process information. Creating graphics is easy with https://create.vista.com/create/flyers/, which means that visual content should be at the centre of any successful ad campaign or marketing strategy.
The Importance of Visuals in Advertising
When it comes to marketing, visuals make up a large part of the overall message that a company is trying to convey. Photos, flyers, and videos are far more memorable than words alone.
Consider this: when compared to reading the same material in prose, people retain 95% more of what they see in a video. Visual content has a greater ability to capture the attention of viewers and leave an impression on them that stays longer than if they had just read an article or watched a video without visuals.
This means that when incorporating visuals into a campaign, companies should try and focus on making sure they stand out from other similar ads or campaigns. It's important to ensure that your visual elements are unique and effective at communicating your message.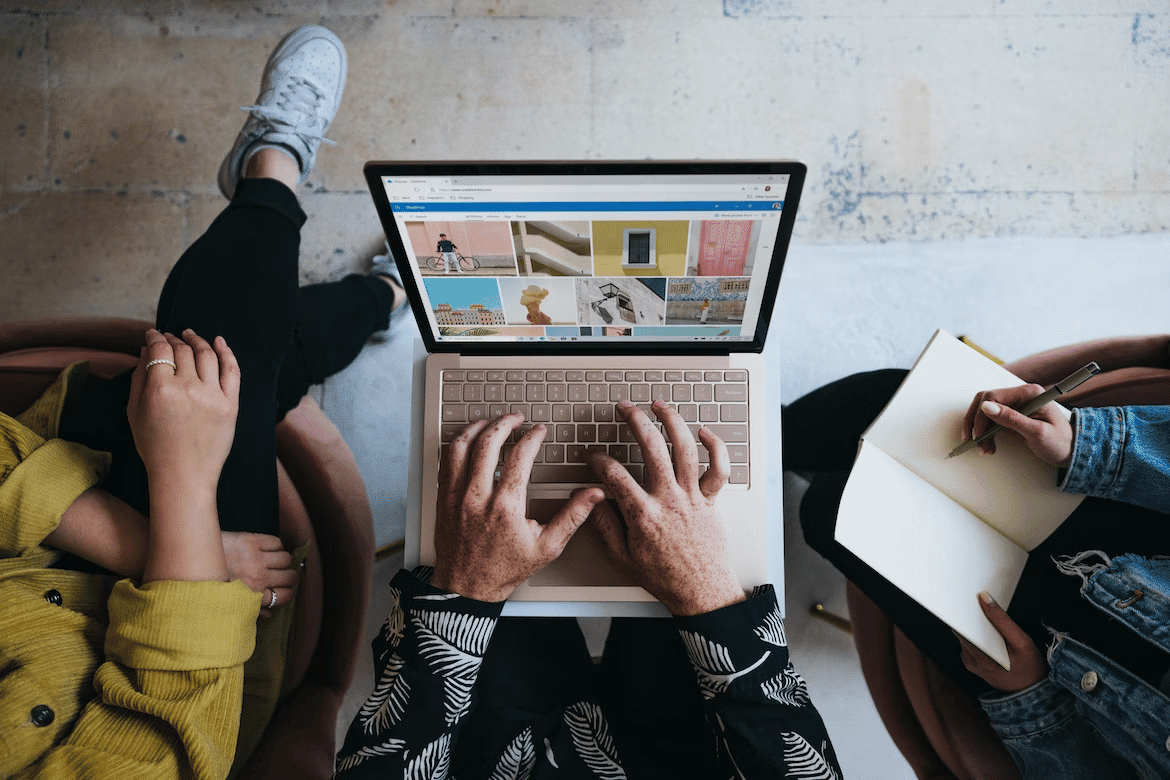 Get More Output with Less Input

Visuals are a great way to spread the word about a brand. Studies have shown that visual content has a greater potential to create an emotional connection with the viewer than words do; this is because it's easier for people to process visuals quickly compared to text-based content, which takes longer for them to comprehend.

As a result, using visuals as part of an advertising or marketing campaign can help viewers feel something, which could lead to a higher level of engagement with your brand and more sales or leads in the future.

Also, visuals can make targeting easier because you can use them to attract people in certain groups who might be interested in your product or service instead of trying to reach out to everyone, whether they will be interested or not.

Alternate Between Different Types of Content

Finally, using visuals in advertising campaigns can also help make them more creative and engaging by providing additional context that words alone cannot provide. You can use various types of visual elements, such as videos, images, illustrations, and even animation in order to communicate your message more effectively while making sure your campaigns stand out from those of your competitors at the same time. You can even use poster templates to create visually appealing posters that clearly convey messages.

Make Complex Data More Comprehensive and Memorable

You could also use data visualizations to show insights from data sets that are directly or indirectly related to your product or service. This could help the target audience learn something new about what you have to offer, which could lead to more conversions in the future because they will understand what you have to offer better.

Get More Shares and Higher Chance of Getting Noticed

With so much information available, it can be challenging to get noticed. Most individuals don't read anything more than the headlines when they scan through their news feeds, pages, or articles on social media. Visual content can make an impact and help boost conversions at every stage of the sales process, from attracting prospects to getting leads to closing the deal.

As an added bonus, visual content is more likely to be shared, increasing your audience reach. You may never be sure what will click with your audience, but a safe bet for making your material shareable is to make it personal.
If you're looking to leverage the power of visual content in your advertising campaigns, using data visualization tools like Power BI can be very helpful. Check out the best Power BI tips for beginners to find out how the tool can help you create visually compelling reports that effectively communicate your data insights. By incorporating these data visualizations into your advertising content, you can make your message more memorable and persuasive.
Wrapping Up
In conclusion, visuals are very important when it comes to marketing and advertising campaigns because they help increase brand awareness among viewers by creating an emotional connection with them through imagery and words. This helps draw attention to specific demographics who may be interested in what you have to offer, which leads to better conversion rates overall.
Visuals also make ad campaigns more creative and interesting, which helps customers understand what you're selling and makes you stand out from your competitors. Therefore, if you want successful ad campaigns, don't underestimate how powerful visual content can be!