Successful Web Creation Tips for Non-Designers
Are you a small business owner in need of web creation tips? Whether it's an e-commerce, informational, or social media page, it's important to make sure your website looks good and runs smoothly.
A lot of people don't realize that web development is like an onion with many layers to it. The reason why small business owners opt for hiring professionals is because web development often involves back end and front end coding.
Back end coding focuses on the server side of web development. Think of it as the machine of a website. Whereas front end coding focuses on the actual web design. This is the part that users see and interact with.
Both are equally time consuming and quite difficult tasks to take on as a non-designer. No need to worry though, there are websites that solve technical challenges such as these.
Sites such as WordPress will be your guardian angel when it comes to web designing. WordPress stands at the most popular web publishing platform for websites and blogs. About 30% of businesses use WordPress, including major brands such as Facebook, Disney, and PlayStation.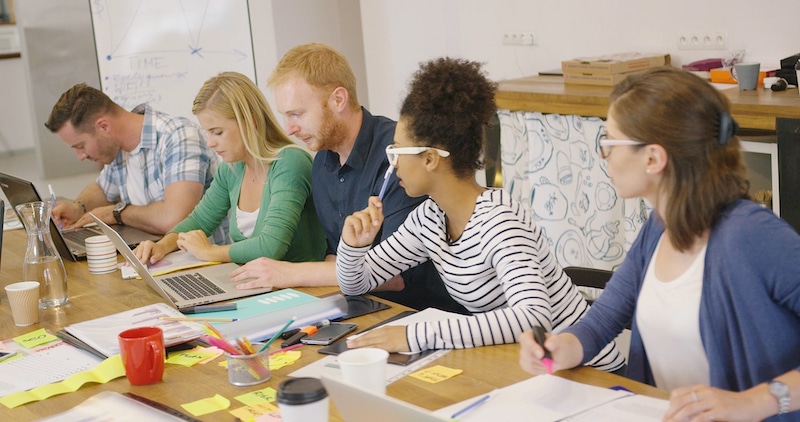 What makes WordPress great?
WordPress is a content managing system (CMS) built for non-designers to change the appearance of their website, minus the coding. It has tons of templates and plugins to choose from to make your site look amazing. What's even better is that the software is easy to install and free!
Now that you are aware of some benefits of WordPress, the only challenge you have to face is how to design your website. It's important that your website is aesthetically pleasing and has a smooth interface. In other words, user experience is vital.
When designing your website, put yourself in your user's shoes. Build it with the intent on creating a top notch experience for them. Even though you're a beginner, these web creation tips will help you design a site just like a professional.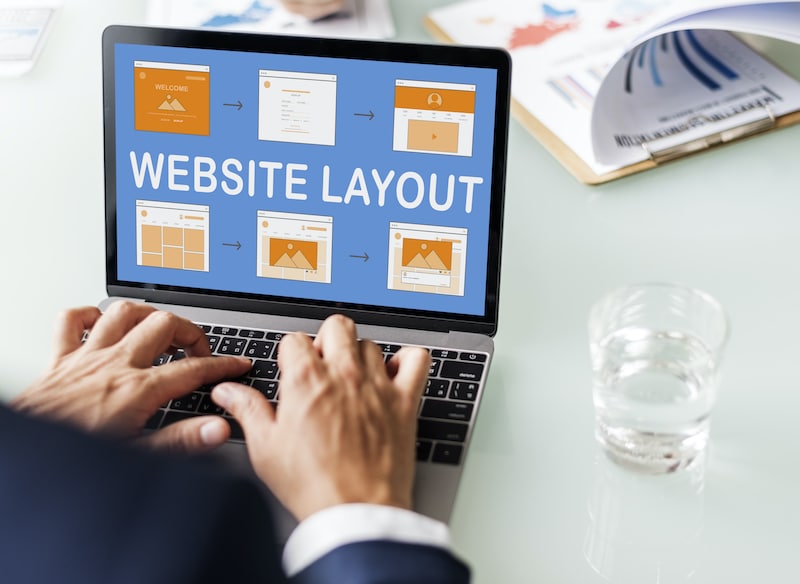 Web Design Tips for Beginners
Think of your website as a canvas. There's a lot of art and creativity that goes into it. You want your site to portray what your brand represents. You want your message to resonate with users. As a beginner, these web creation and design tips will leave your users impressed.
Choose the Right Theme

WordPress has thousands of themes to choose from. Although, choosing the right theme can be an overwhelming experience. A mantra for web creation tips is to choose a minimalist, clean, and smooth theme. Even though WordPress offers tons of free themes, your best bet is to go with the premium ones.

The quality of a premium theme tends to go a long way as developers put more work into them. Another great thing about having a premium theme is that they tend to have better code structure. Leaving you with a better functioning site.

Choose the Right Font

Another vital tip for beginners when it comes to web designing is to choose the right fonts. This can be one of the tricky parts when creating a website because typography is another art in itself. The best way to go about this is to choose one that resembles your brand and fits your design.

If your brand already has a set font, that's perfect! You can pretty much disregard this short tutorial on typography. Otherwise, you can learn more about choosing the right font.
Remember your magic number for the use of fonts is two. If you need to add more, three is the max, but it's best to not go over.

Pick the Best Color Palette


If your brand already has its own palette, then your job as a non-designer just got easier. If not, no need to panic! Choosing a palette not only feeds your creative side but gives you the chance to give your brand an identity.

Besides an identity, colors can help bring your website to life. Whether it's to make your users feel a certain emotion or bring attention to a specific element, colors are your friend.
Adobe has a great free tool that can help you select complementary colors.

Use the Least Amount of Plugins

This includes removing the bad or unused ones. Plugins are tools that you can use to make your website perform specific actions. They can often be used to replace having to write code that may perform the same function.

Image Optimization

Images that are too big can take up a site's bandwidth. Google offers guidelines on optimizing your images correctly. A good rule of thumb is to have your images by no larger than 800 pixels to load quickly.

Use an outside host for videos though. There is no doubt that videos add quality to a site, but also acts as a culprit for slowing it down. Most people don't realize that uploading a video directly to their page also uses up bandwidth. The best way to resolve this is to use a video hosting platform such as YouTube or Vimeo.

Keep Important Information Accessible

A user being able to easily navigate your site is another important aspect of user experience. You want your design to work for its users. Whether it's an address, phone number, or download button; keeping it in plain sight and in reach will make your users happy.

Choose Your Message Before You Start Designing

Another helpful web creation tip is to decide how you want to communicate your brand's message before styling it. Not only do you want your web design to be visually appealing, but to also resonate with your audience.

Copywriting plays a huge role in how your message is delivered. Great copy has the power to induce emotions in an audience and prompt them to action. That's why planning on what you want to convey, before focusing on appearances, can go a long way. The 60-30-10 ratio can be applied when trying to achieve a harmonious blend.

Pay Attention to Hierarchy and Proximity

A fundamental tip for web creation is organizing your information effectively. In other words, using hierarchy and proximity. Hierarchy refers to how a website's elements are prioritized and in order.

You want your user's attention to be drawn to the most important thing to the least. This can be achieved through different sizes, proportions, colors, alignment, and contrast. Your hierarchy of elements should flow with your design and give users a feel for your brand.

Proximity refers to the way your elements are organized, based on how they're related to each other. If elements are near each other, this tells users that they belong together. However, if elements are further away from each other, this gives the impression that they are different types of information. Proximity is the best way to group visual information together and organize it in an effective way for your users.

Do Not Avoid White Space


A rookie mistake for most non-designers is putting too much content on their site. This leaves a website saturated and its design less enjoyable for users.

A space refers to where elements are placed on a website. Any space that is left blank is called a white space. Usually when a site has very little white space, it is seen as unprofessional.

Big brand websites, such as Apple, utilize white space in the right amount. The benefits of this is that it reduces saturation, organizes information better, and gives a more open design to a site.

Optimize Your Site for Page Speed

Page speed plays a big role in user experience. A page that is overloaded with plugins and multimedia can not only slow it down, but also frustrate your users.

In fact, 74% of users will not return to a website if it takes 5 seconds or more to load. This can heavily affect your site traffic.
Content Can Drive Design
One thing to keep in mind with these web creation tips is the format of web design. In other words, an e-commerce site, informational site, and social media page are all different from one another.
It's important to format your web design to the type of site you want to build. Each type can have different hierarchy standards for their web design format. Once again, WordPress can save the day when it comes to simplifying the task of designing a website.
Non-Designer Tips
WordPress is an outstanding platform that can be used to create great websites. It is not the easiest of all of the platforms to use. However, learning how to use WordPress and using its benefits will make your website look great in the end.
WordPress actually offers a great number of tutorials that can help you if you get stuck. Whichever platform you choose, follow these tips and your site will look fantastic.
While this list is not exhaustive, it is a great start to help any non-designer on his or her way to creating a great website.