7 Things You Should Know Before You Start Working With WordPress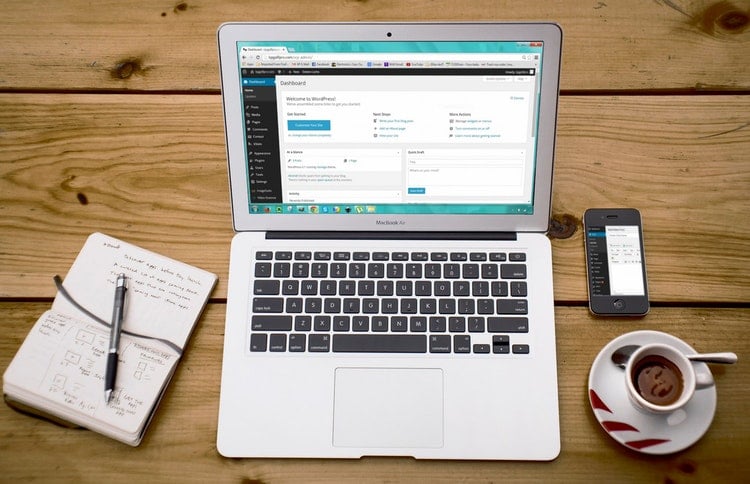 For the past decade, WordPress has been one of the most popular CMS platforms. There is a good chance you visited a blog, a news website, or an online store built with this content management system. As of 2021, there are more than 455 million websites created with WordPress. There are several reasons for its popularity. But what is the software exactly?
What WordPress Is
The product is a freely distributed content management system. With its help, regular people can create and manage website content. There are no programming skills involved. Some of the common features include
media embedding (images, videos);
website customization;
text editing.
Developers wanted to make a solution that would be easy enough for anybody to use. That's why businesses of all shapes and sizes use it for website development.
The chances are that the platform you use to buy an essay online and your local news page are built with WordPress. Now that you know what the software is, it's time to talk about its strong and weak sides.
The Pros and Cons of WordPress
Easy Use
People don't have to worry about learning how to code when working with WordPress. The CMS has an intuitive user interface. For example, it allows
scheduling posts;
managing website content;
integrating blog and news posting;
adding an infinite number of pages.
It's no wonder as the software is built with HTML – one of the simplest forms of code. Most of the features are available out of the box. Users don't have to waste time as the installation process takes from 5 to 10 minutes.
This is one of the key features that make it stand out from the competition. WordPress is simple and agile enough to launch soon after each update.
Many Free Plugins and Extensions
WordPress plugins are both a strong and weak side. They can enhance the website for owners and visitors. Some of them allow adding a photo gallery or improving security and loading speed. In other words, they're what makes the website more functional.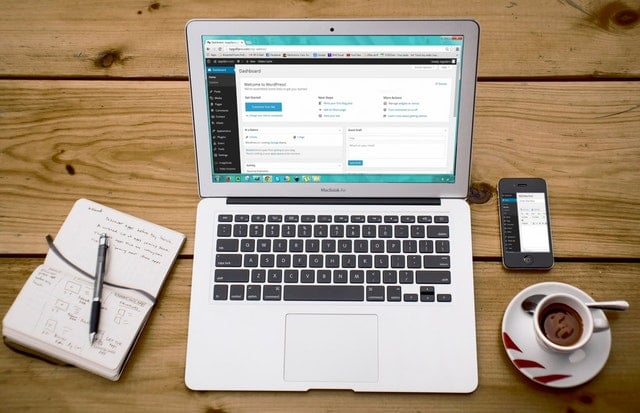 One of the best things about the CMS is the great number of available plugins. There are now over 59.000 of them ready for installation. Of course, there is paid content, but most of the extensions are available for free. Despite the obvious perks, this aspect has some setbacks.
As with all WordPress products, there is a chance that it can clash with current extensions and CMS versions. If that happens, owners will either have to return to the previous version of the software or look for a solution on WordPress forums. In some cases, they'll have to contact professional programmers who will work on compatibility issues.
An Abundance of Website Themes
Another positive side of using WordPress is that it has thousands of WordPress themes. As with plugins, a portion of them is available for a fee.
They differ in the placement of the navigation bar and layout. Websites can be styled as newspapers and magazines. There are also many design choices and color combinations to select from.
Paid themes are made by professionals and have additional features. Some of them help with SEO. Others allow websites to work on desktops and mobile devices. There are free themes that work just as well as premium ones. But they are bound to lack some of the features.
Availability on Mobile Devices
WordPress isn't only available on desktops. The CMS can also be accessed from mobile devices. You can use a smartphone or tablet running on iOS and Android to install the WordPress app. It can be used to manage websites wherever you are. The software works with both WordPress.com and WordPress.org-based websites.
Regular Updates
Because of a dedicated community, the system receives regular updates. Users are free to choose automatic updates or leave the current version. There is a downside to frequently updating the software. WordPress sites require themes and plugins to function right. The more is installed, the bigger the chance of problems with compatibility.
To solve these issues, website owners either have to study programming or look for solutions on WordPress forums. Of course, the CMS has a huge dedicated community, but there is no way it knows all of the answers. Things can be even worse if there is no way to contact the people who made a particular theme or extension.
Open-Source Nature
The fact that the system works on open source is one of the strongest sides of WordPress. Anybody with the right knowledge can edit and enhance various aspects of the content management system. They are free to work with the product, themes, and plugins.
It's also worth mentioning that many available products were created by the CMS community. Of course, users will need to learn to code themselves or hire professional developers to tailor WordPress to their specifications.


The content management system has a dedicated community. It can help users out if they experience any problems with WordPress. There is a big chance that they faced similar problems and fixed them. In many ways, this is superior to having a support team. But being open-source poses its problems.
Vulnerability
As mentioned before, WordPress is one of the most popular content management systems in the world. That's true for hackers as well. They constantly target sites built with this software to steal user data. This is done by integrating malware and malicious code into the system.
This happens because there's no filter for creators of plugins and themes. Anybody can make and publish them. Once the malicious software is downloaded, its authors disappear and reap the rewards. Developers try to address security issues whenever they can, but the vulnerability issue remains.
Conclusion
WordPress is still one of the most user-friendly website creation products. Despite some of its drawbacks, it offers everybody a chance to create their webpage. If you aren't looking for something fancy, the basic features will be enough. Spend some time with WordPress and find out if the CMS is right for you.