SquareSpace vs WordPress: the comparison
Are you about to create your site but are hesitating between WordPress and SquareSpace? This article is made for you! We compare the functionalities of the two CMS to help you choose the one that will best suit your needs.
Here's everything you need to know about WordPress and SquareSpace:
1. Introducing WordPress and SquareSpace
2. Ease of use of both CMS
3. Customizing WordPress and SquareSpace Sites
4. Create e-commerce with WordPress or SquareSpace
5. Cost of WordPress and SquareSpace CMS
6. WordPress Support vs SquareSpace Delete
1. Introducing WordPress and Squarespace
WordPress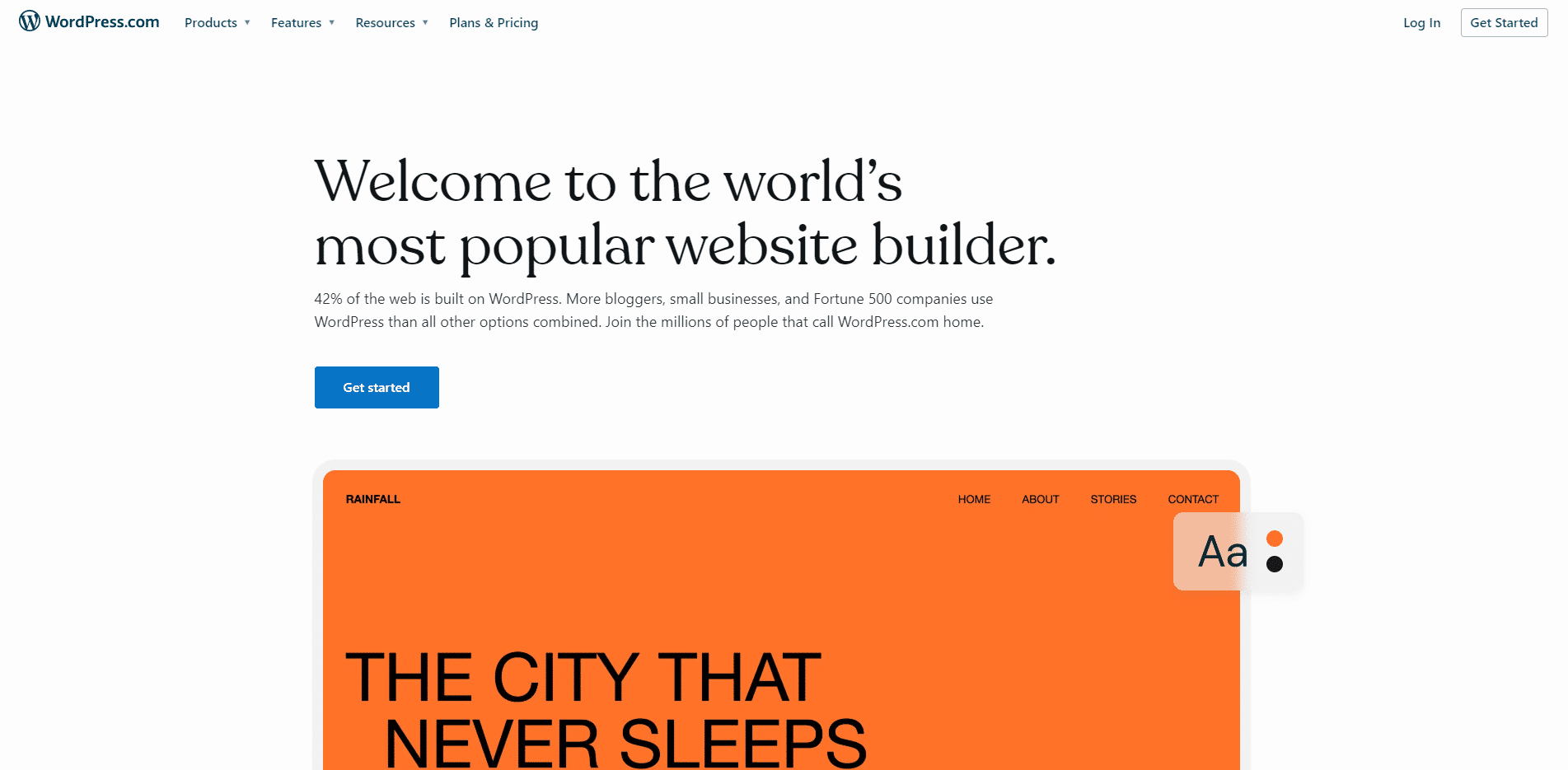 WordPress is software to be installed on a web server. Open source, the code that makes it work is freely available and can be modified: placed in the hands of a developer, sites built with WordPress can therefore be customized to the extreme to meet the requirements of almost any website.
If WordPress is installed for free, there are still hosting costs, domain name costs, and sometimes development costs to consider.
SquareSpace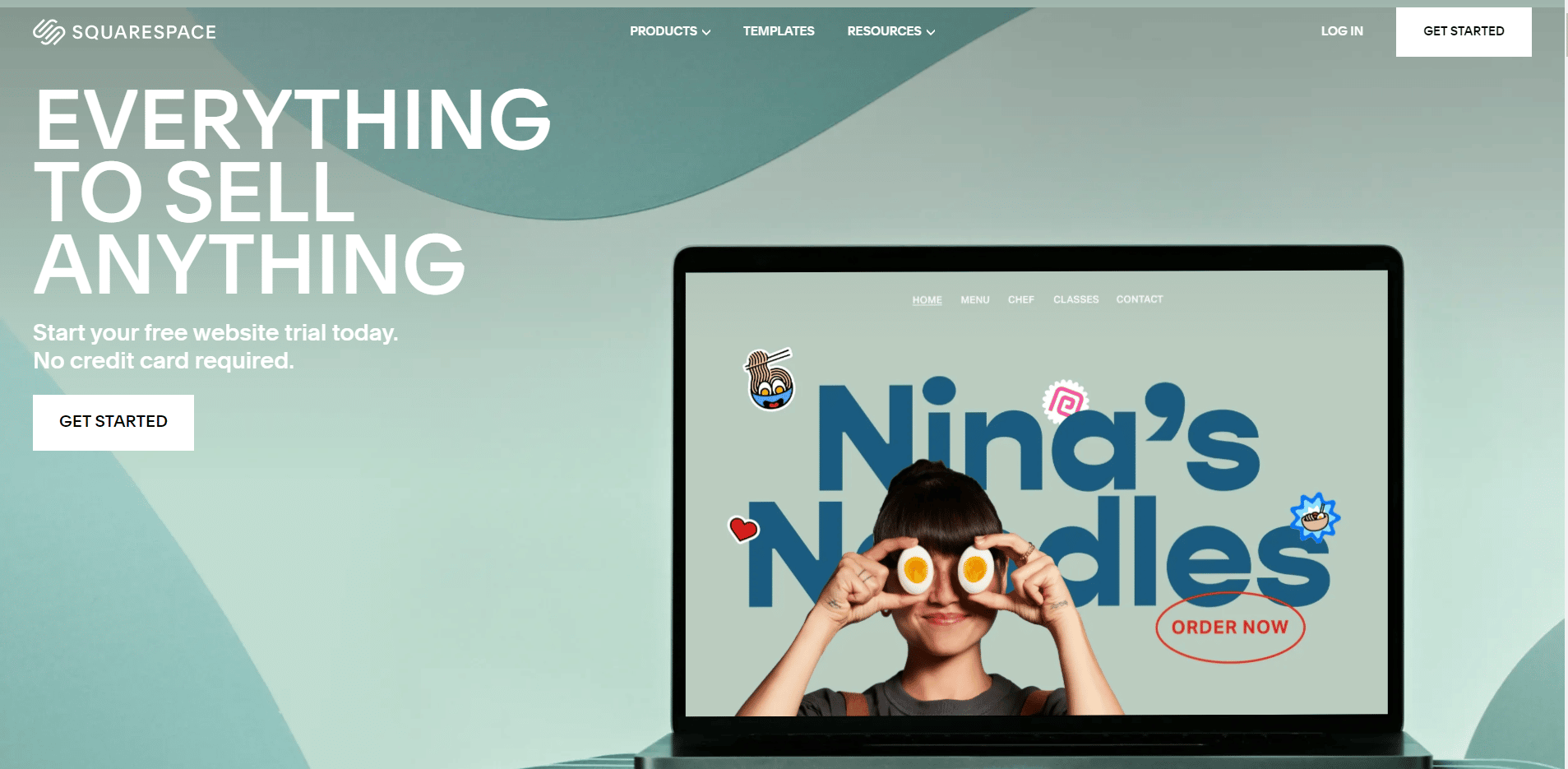 Founded in 2004, SquareSpace delights millions of website owners.
It is a "SaaS" ("software as a service") website builder: for a monthly subscription, everything you need to build and maintain your site is provided:
Templates
A content management system (CMS)
Accommodation
An e-commerce solution
Assistance
A domain name (if necessary)
An integrated email marketing tool
SquareSpace is a "no-code" solution that allows you to build and modify a website without needing to know CSS or HTML while having the possibility to add code if necessary.
2. Ease of use of both CMS
WordPress
WordPress is used by more than 44% of all websites on the internet: a statistic that says a lot about its accessibility! And yet, while it's easy to use, it comes with a learning curve. You must first understand the terms specific to WordPress and know the difference between categories and tags, or between posts and pages.
Besides, WordPress comes with a visual editor to easily add content to your website.
SquareSpace
SquareSpace's interface is also very easy to use: its style editor makes it easy to modify the design elements of the templates (font colors, title sizes, etc.).
Just point to the items you want to change and click on some commands to be able to change them.
Editing content is just as easy: just locate the content you want to edit, click an "edit" button, and adjust accordingly.
You can also drag blocks of text and images onto a page, or drop content from other sections of your site.
3. Customizing WordPress and SquareSpace sites
WordPress
WordPress is compatible with tens of thousands of "themes", and website templates, many of which are free and responsive. You can start with one of these themes to create your website and change it at any time.
Also, WordPress separates design elements and content elements, which brings consistency across your entire website.
Can't find a theme you like? As mentioned above, you can use page builders to create your own templates, again without writing any code!
SquareSpace
There are approximately 135 SquareSpace templates currently. This number pales in comparison to the large number of themes available for WordPress, but SquareSpace templates are easier to customize due to the "point, click and edit" interface.
One frustrating thing about SquareSpace templates is the sidebars: in the latest version of SquareSpace, none of the templates allow you to add one! However, for blogs aimed at a professional audience, many of which use desktop devices, there are solutions to compensate for this absence. For example, you can add a third-party plugin to install a sidebar on your site.
You can also insert content blocks on the side of each post, so as to create a sidebar. But you will have to do it for each article…
4. Create e-commerce with WordPress or SquareSpace
WordPress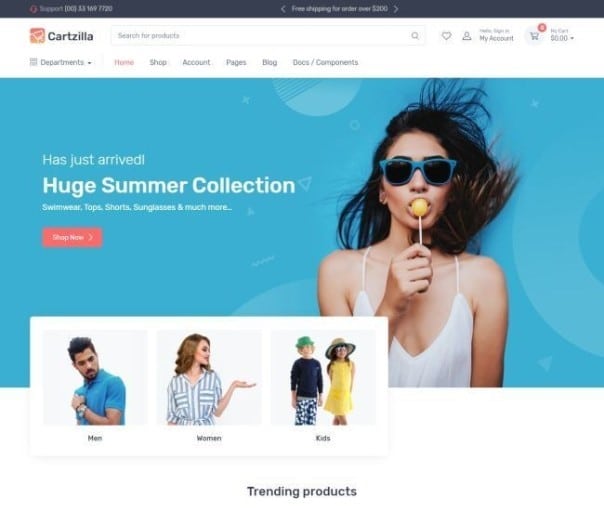 The most popular online shopping platform in the world is called WooCommerce, and it's a WordPress plugin. Used by millions of small and large online stores around the world, WooCommerce also comes with its own plugins to add new functionality to your store.
WooCommerce accepts a wide range of payment gateways, including PayPal, Stripe, and dozens more. WordPress also has several other less popular e-commerce plugins that you can try.
SquareSpace
SquareSpace comes with an integrated e-commerce system that's ideal for a variety of apps, with a user-friendly shopping cart system and the ability to sell physical goods, digital goods, services, and subscriptions.
You have the option to sell unlimited products, offer gift cards and discount codes, and more. In addition, if you have opted for the "Commerce" plan, the transaction fees are 0%.
However, the site has its limits: it does not facilitate multi-currency payments. Although SquareSpace accepts payments via PayPal, major credit cards, and Apple Pay, it does not yet support Google Pay.
If your needs are simple and you only need to sell in one currency, SquareSpace-style e-commerce is easy to use, works well and creates engaging product pages with minimal effort.
5. Cost of WordPress and SquareSpace CMS
WordPress
We saw in the introduction that WordPress is free, but you will have to pay for your domain name and hosting. You will have to pull out the wallet as soon as the purchase of a premium plugin or theme arises.
Nonetheless, WordPress still comes with thousands of free extensions and themes.
SquareSpace
SquareSpace offers four plans:
Staff at 12$ per month
Business at 18$ per month
Basic trade at 25$ per month
Advanced Trade at 37$ per month
A two-week free trial of SquareSpace is also available.
The main differences between SquareSpace plans are in e-commerce features, transaction fees, and whether or not you can add custom scripts.
The "Personal" formula is quite restrictive and poorly suited for professional applications, because it does not allow e-commerce, and limits the possibility of adding CSS code and other code to your site.
If you want to use SquareSpace and build a professional site, you'll need to opt for a plan of $18 per month or more.
The prices displayed here are if you pay for your plan on an annual basis, an option that allows you to obtain your domain name for free as a gift, but whose extension will be among the most generic, since certain domain extensions cost more, and the latter are of course not taken into account.
6. WordPress Support vs SquareSpace Support
WordPress
WordPress is so famous that everyone is talking about it! You can find answers to all your questions by doing a simple Google search or by checking out our WordPress tutorials.
Since WordPress is open-source software, it is managed by a community of enthusiasts, providing free and fast support. You will find support forums, specialized sites, and even groups on social networking sites.
Obviously, you can hire a developer very quickly: the great popularity of WordPress implies the presence of tens of thousands of developers specialized in this tool around the world, which makes it very easy for anyone to get help.
SquareSpace
Customer support is one area where SquareSpace stands apart from WordPress, especially if you're building your site yourself and not hiring a developer or an agency… This is simply because when you create an account with SquareSpace, you get customer support included (live chat or email). So, if something bad happens with your site, you will find someone to turn to immediately.
For developers, this is also an important thing to keep in mind: if you're building a site for someone else and handing over a SquareSpace site to that client, as long as you've set up the things correctly, you won't need to worry about providing ongoing support to your customer. SquareSpace will take care of it!
Our Conclusion
SquareSpace is a great website builder for photographers, music bands, or small businesses who want to create a simple website quickly and with minimal effort.
If you have more advanced e-commerce needs in particular, or if you are considering a scenario where you run a business on multiple sites, you should go with WordPress,(and if your needs get more complex, you might consider hiring a WordPress developer to enhance your site with custom coding) for the simple reason that you can build almost anything with it, and have a large number of plugins and themes available for this.
Finally, a SquareSpace site is a great fit for a business that knows it will only ever operate in one place, in one currency, and in one language. But if you're planning to grow your business, offer content in different languages, and open locations in multiple countries, WordPress is a much better option for the long term.
Whatever your choice, you can quickly find competent developers to help you create your SquareSpace or WordPress site.