Small Business Management Plugins for WordPress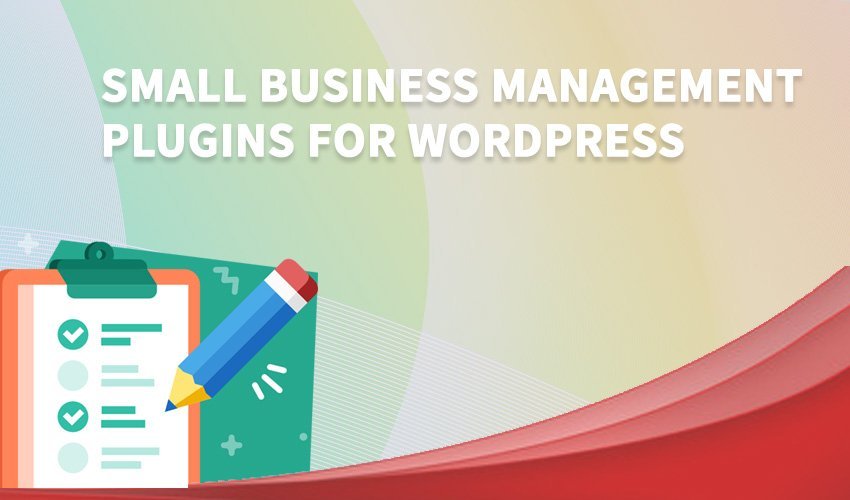 Developing a website for your small business is one of the best ways to stand out from the competition. Your customers can find information about your products from anywhere and at any time. Furthermore, it is a marketing tool that helps you gain access to more markets all over the world.
Most small business owners do not invest in a website because they think it is complicated and only suitable for large corporations. In the digital era today, having a website is a necessity; otherwise, you remain behind.
Furthermore, open-source software programs such as WordPress make it easier for you to develop websites and manage it such as a scheduling plugin for WordPress. There is a wide range of plugins that go a long way in helping small business owners manage their operations.
Running a small business is a hustle, but managing your website does not have to be. Here are some plugins that can come in handy for you:
Business Directory Plugin

The most effective and best way to grow your business is by forming relevant networks. The best way to go about it is by having a business directory that lists companies related to the core operations in your area of expertise. They are available for either internal or external purposes.

Business Directory Plugin has features such as customizable fields, image support, and payment acceptance. Other add-on features are available at a premium price. Extra modules include featured levels, file attachments, Google Maps integration, 2-checkout gateway, rating button, and so much more.

WP Glossary

People like reading informative material. It is a sure way of keeping your customers coming back because they get value from your website. It is especially useful if you deal with technical things such as automotive products or in the software industry.

WP Glossary allows you to create a definition of terms then provide for a pop-up after you link the words to the glossary page. With this Plugin, you can insert images with the descriptions, and they appear in the tool-tip and glossary section.

With automatic linking, you might find you have a lot of words linked within one page. Therefore, you do it by placing a short-code around the term you want to connect to the glossary.

vCita Online Scheduling

Scheduling appointments is sometimes a hassle for SMBs and professionals such as educators, consultants, trainers, coaches, among many others. vCita is a scheduling plugin for WordPress that combines all the tools users need to manage their daily activities.

It is a platform that you get to handle CRM, marketing, booking, appointment and scheduling, client communication, payment, and so much more. With it, small business operators can run their small teams since it provides all the assistance they need. The online calendar allows the user to plan their appointments and sessions.

Also, there is a self-service portal for your clients to book services, register for an event you put out, and even make payments online. You can integrate the system with third-party payment gateways and also issue service scheduling software to your customers.

Sucuri

In the past, big corporations were the target of cyber crime. However, over the years, that has changed. Hackers attempt to attack websites about 44 times a day, including WordPress websites.

A successful security breach on your website causes not only data damage but also a loss of credibility. And not to mention the financial impact if they gain access to your bank information and that of your customers. SEO rankings also tank because of website attacks.

With that said, you can see how vital website security is. To reinforce your security, you need a security plugin such as Sucuri which is a leader in that.

The real value comes with getting the premium plans that have the best firewall protection and malware protection — the firewall filters out suspicious traffic before they get to your server. The best part is they can clean up your website if it gets infected with malware.

AG Custom Admin

While operating your small business, you want a seamless process in managing your website. You carry out the whole process from the admin dashboard where you control the plugins, themes, posts, and so on. It helps you transform the site to exactly what you want it to look like, and the best way to achieve that is to get a plugin that helps you with this.

AG Custom admin provides small business owners with a full-customization package that allows website owners to take charge and style the site to their liking.

When your business grows, and you tend to get more and more requests from your clients, your email inbox might become a big mess.

This might decrease your lead response time which will jeopardize your sales.

Zendo is not a WordPress plugin, but a tool for small businesses that can be easily integrated into your WordPress website, by adding a Zendo Order Page or integrating your contact forms.

Each time a visitor fills out your contact form, it will create a request in your workspace on Zendo, from where you and your team can handle the communication, files, and payments.
In conclusion, we know how hectic managing a small business is, but it shouldn't make developing and managing a website daunting. There are so many more plugins that can help you execute even the simplest of tasks. As a final note, it is however essential to know that you should not overload your website with plugins.
Some of them will make your WordPress site slow to load, and this can have negative effect on the user experience. A good advice is to read the performance review before you decide to download any plugin.