Six WordPress themes for nursing services and staff 2023
For anyone working within the nursing services industry, having a website is very important. You need to be able to stand out from the competition, and show potential patients that they can use your services without issue.
However, creating a website is something that can feel like a huge effort, needing vast sums of money and technical expertise. Thanks to WordPress, though, that is not the case.
If you would like to create a high-quality website for your nursing services firm, then you should look to pick up a quality WordPress theme.
With a pre-built website which is aimed directly at services and staff, you can easily make sure you have an easy way to represent your services in the best possible light.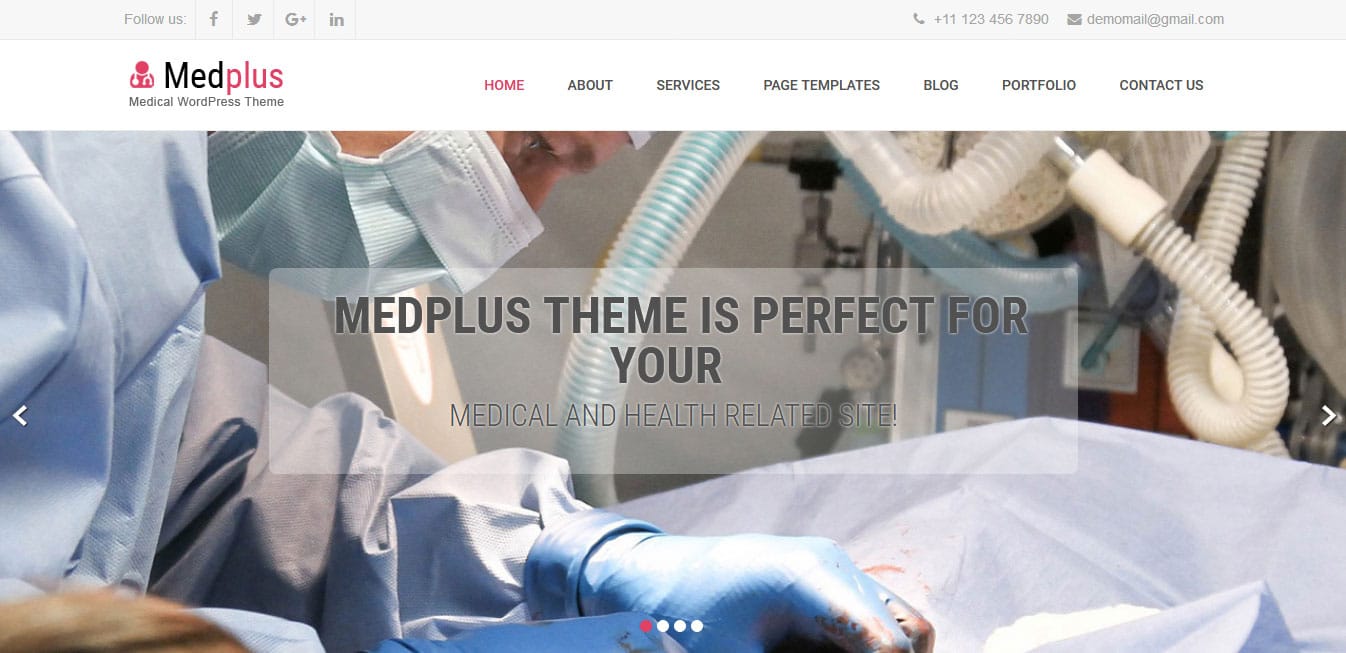 One of the best themes around for those who wish to put together a nursing website is that of MedPlus. With a clean and minimalistic design, this works well when you want to make information stand out from the page in a manner that is easy for patients to follow along with.
Using a happy blend of images and text, you can easily showcase the qualities of your service and help people to better understand what you can do for them.
It's very easy to set up and to adjust to fit with your own website design, and it can make sure you have no problems in making yourself stand out from the competition.
When you want to make sure your business is going to make the right impression, you need a website that is clean and casual. With MedPlus, you get a design that's easily adjusted to fit your own needs.
DetailsDemo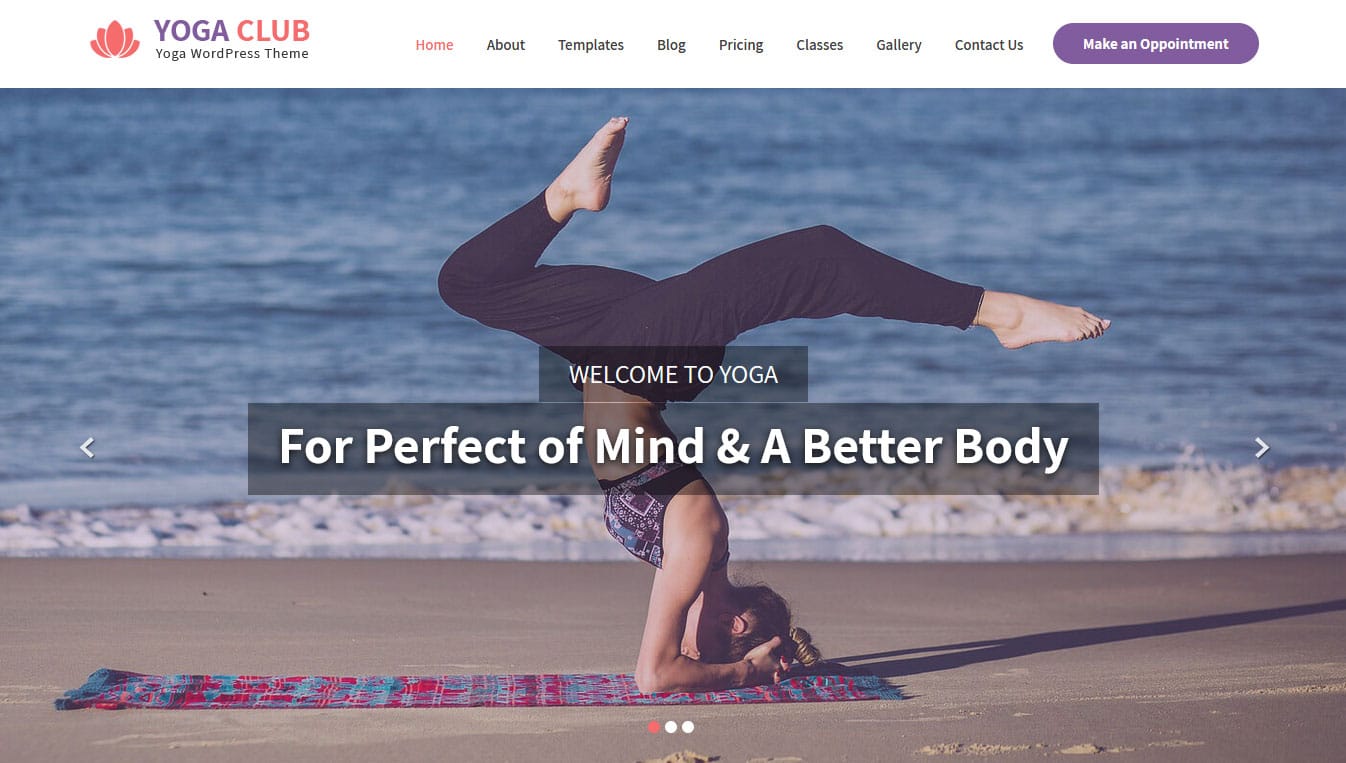 While this is not aimed directly at a nursing services firm, it could be easily adjusted and adapted to fit that need. with a very impressive range of color schemes and fonts to pick from, you can easily amend the site to look exactly as you would have wanted.
It's the perfect website for your needs; it's modern, fresh and easily showcases exactly what your business should be talking about and advertising. If you need to find an easier way to portray your services, then you can do so with Yoga Club.
You can add in more effective tools to make the website stand out, including pages like a blog section and a contact page.
These are great for informing clients of your skills and then give them all the incentive that they need to contact you. It's a fine choice for nursing services who need to stand out.
DetailsDemo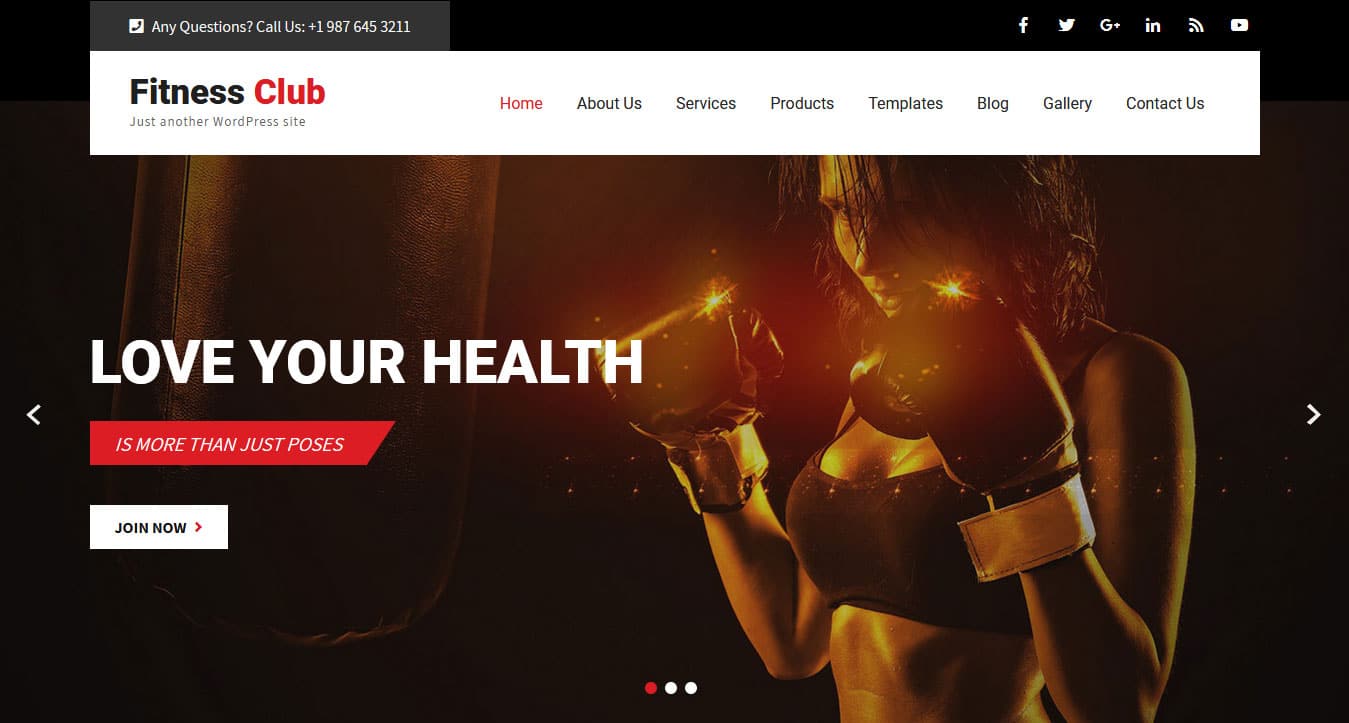 Fitness Club Pro is a fine choice when you need something that uses highly interactive and engaging content to stand out. With this design, you can easily build a website that looks professional, shows off your content in the right manner and makes use of smaller blocks of text, backed up with minimalistic design, to help make the perfect point stand out.
If you are serious about building a nursing website, then this is a good place to start with. The quality of the theme speaks for itself, with just about every feature that you could need for a more modern website. If you like the idea of your website having less text but standing out with bright imagery and modern design features, then Fitness Club is the one for you.
It's an easy design to adjust and adapt to exactly what you are looking for, also.
DetailsDemo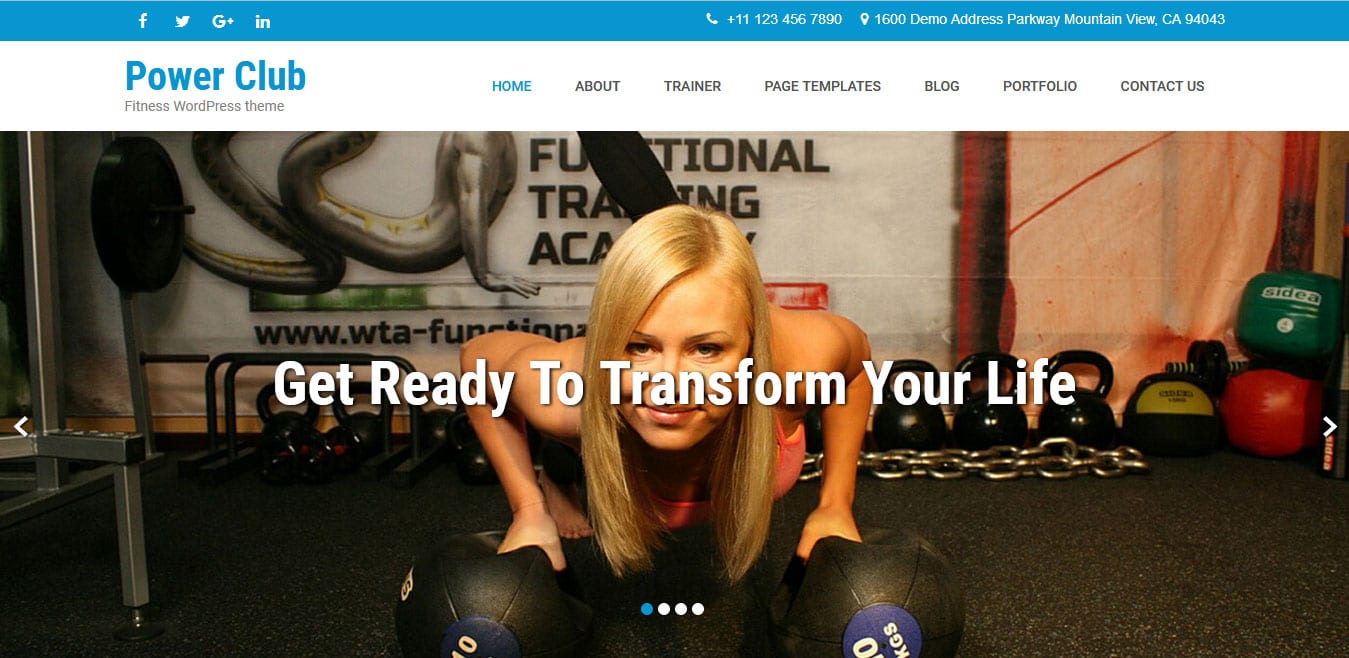 When building your nursing site, you want to be able to put in as much impactful content as is possible.
This is a good website for those who wish to target people on mobile devices, as this easily scales to suit mobile devices – and it also runs very fast, thanks to the crisp coding that has been used to create the theme.
You can easily adjust it to fit in various custom features, too, using the numerous plug-ins and theme options that lie within the control panel for this theme.
You can easily manage just about every section of the site, ensuring that it looks exactly the way that you would have intended when you first started out.
For that reason, the Power Club is easily one of the best places to start with. It's an easy to adapt theme that gives your site an elegant, modern and clean design that speaks to customers and attracts them to get in touch.
DetailsDemo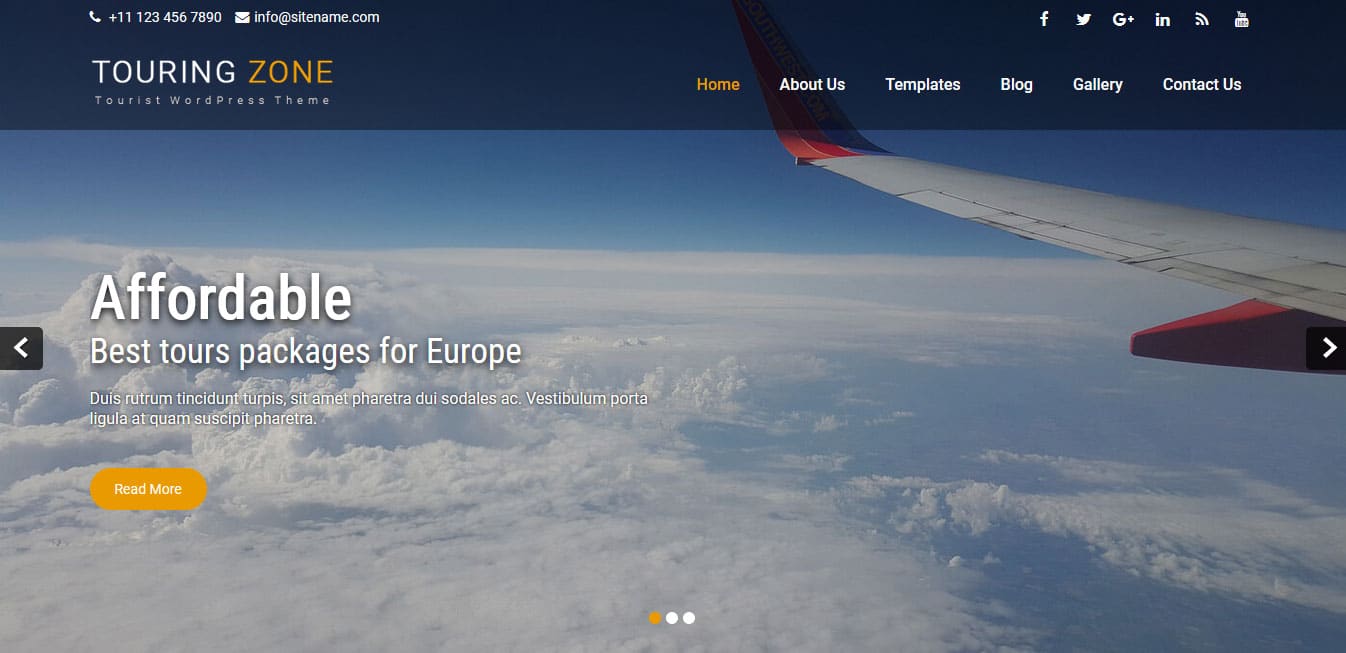 When you need a theme that can easily be adjusted without losing that clean-cut design, you will love Touring Zone.
The crisp and clinical nature of the design, as well as how easy it is to adjust and edit the theme itself, ensures that you should have no problems at all when it comes to making this fit for your nursing website.
With a 100% responsive design, this is easy for you to adjust to make sure that it looks good on both desktop and mobile.
It also comes with a very unique feature in that you can translate all of your website content with this, making sure that if you are in an area with people from numerous backgrounds then you can easily communicate with them.
If you want an easy to adjust and control WordPress theme that can easily be adapted for nursing service, this is the ideal place to start.
DetailsDemo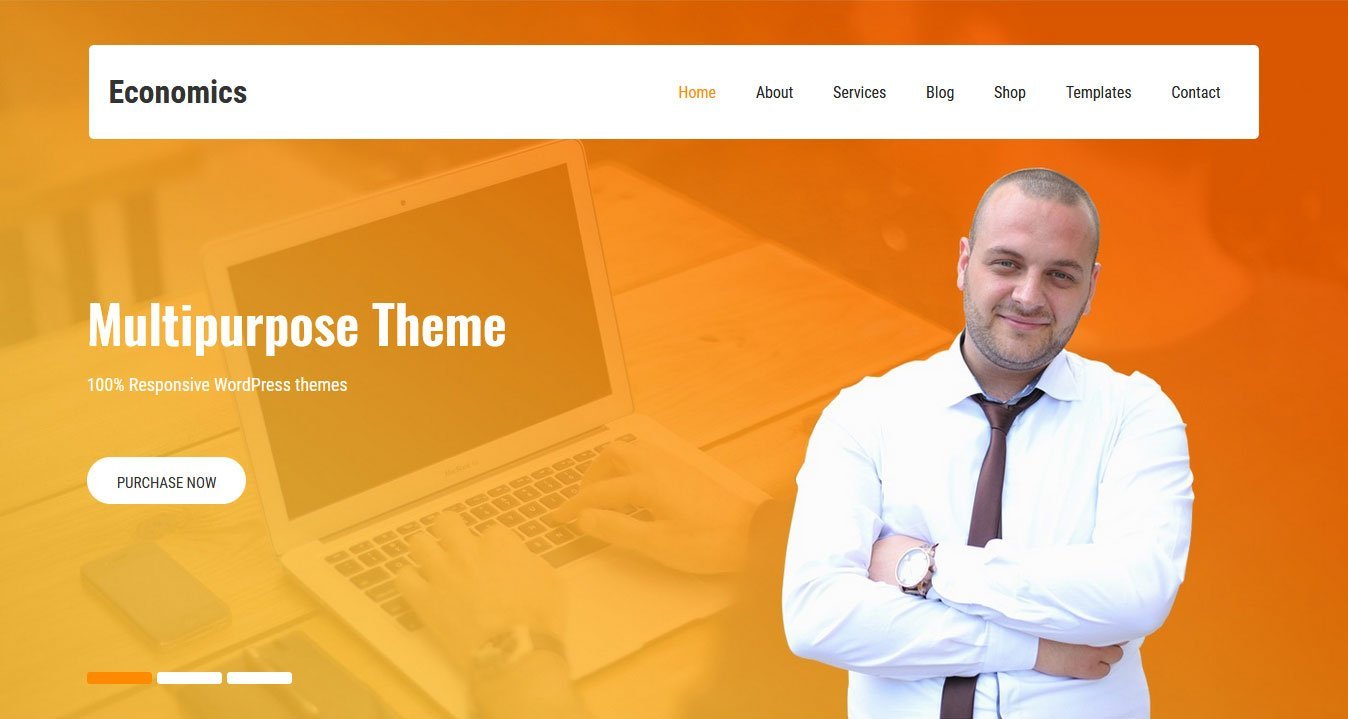 Instead of having a website led with clutter and lots of needless sections, Economics Pro is a fine alternative.
It's a minimalistic looking website design which you can easily use to help make sure that you are left with a website that simply looks good.
If you are trying to build a nursing website that can be easily adjusted and customized as time goes on, too, this is a fine place to start.
You won't need to have any coding knowledge to use this, and you will also find that you can adapt every page to perfectly fit on both desktop and mobile device.
With easy control over everything from translating content into multiple languages to boosting search engine optimization for more visibility, this is one of the best WordPress themes for those running a nursing business.
DetailsDemo