Six Types of Digital Marketing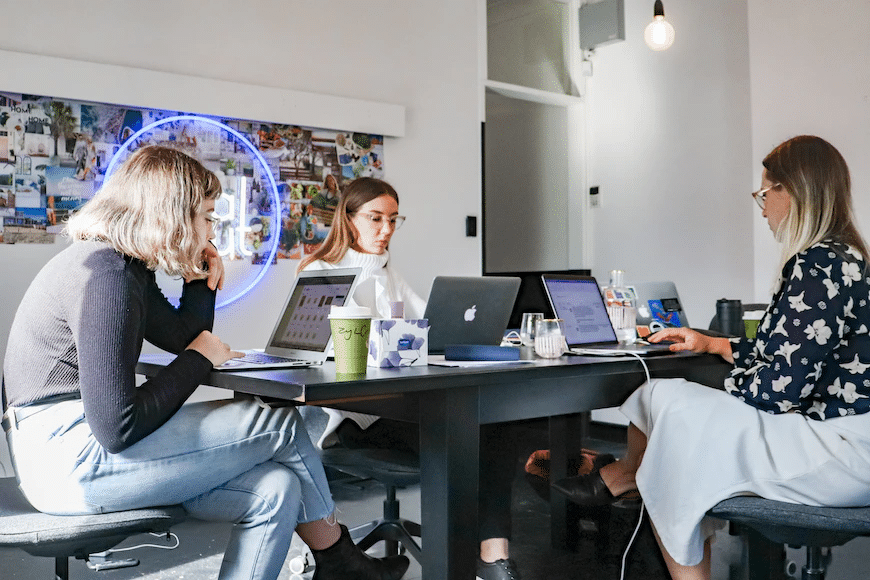 The internet continues to encompass every aspect of our lives due to technological advancement, which also applies to various industries. These days, even businesses require an online presence to promote their products or services and communicate with their audience. If you're an entrepreneur aiming for increased profits and company growth, look no further than digital marketing strategies.
Digital marketing involves using the internet or electronic devices to create and display content related to your brand and products. It has become so popular that the global 'martech' market's value was estimated at around $345 billion in 2021. Keep reading as we look at the types of digital marketing you can incorporate into your advertising plan.
Social Media Marketing

This marketing channel includes all business interactions conducted via social media channels and goes far beyond responding to comments or posting material on social media. You must approach social media platforms strategically, ensuring all efforts between your team are consistent and coordinated rather than an afterthought. Fortunately, various online tools are available to schedule and automate social media posts, which streamline this process.

Social media marketing depends heavily on analytics, meaning you need an expert to create data-based strategies and analyze the performance of posts. It's essential to determine how well your current social media posts are doing, so you can change your marketing plan accordingly.

The message you wish to convey should tell the same story across all platforms and integrate your long-term vision seamlessly. Look beyond just Twitter and Instagram because other options like eBay, Facebook Messenger and Marketplace, and Google My Business are also free.

Social media extends beyond managing a personal social media account and requires a balance of objective, data-driven strategies and creative thinking. If you have difficulty blending these two disciplines, consider hiring a digital marketing agency to do the grunt work.

Search Engine Optimization (SEO)

SEO helps your website or posts rank higher in Google search results and drive traffic. This task can be accomplished using relevant words or phrases consumers use to search for information online. Whether it's your website's structure or the words on your web pages, SEO encompasses various elements and is an excellent way of generating leads if done right. If you want to increase your site's authority and domain rating, you must use proper link building strategies.

However, navigating the process can be challenging because SEO depends on search engines and their current working algorithm. It would be best if you kept the following things in mind to understand how this strategy works:

Link Structure: Your website's structure should enable search engines to find content easily. Be more accessible to site crawlers by correctly formatting URLs, sitemaps, and links.
Content Indexing: Search engines need to read your site's content clearly, so add text transcript for audio and video content and alt text for images.
Keyword Targeting: Think before you deploy keywords in your headers and content, as keyword targeting is one of SEO's fundamental building blocks. We don't recommend stuffing your content with too many keywords or variations. Instead, you should focus on producing high-quality content that connects with your audience and keeps them returning for more.

Affiliate Marketing

One popular way of earning money online is affiliate marketing, a kind of digital marketing where a person collaborates with other businesses to receive a commission for the traffic they generate for the business. You can secure a decent passive income if your affiliate program kicks off.

If you link an external website to your blog or website, you get a commission every time a user clicks the external website and makes a purchase. You can work with famous bloggers or YouTubers to promote your products and services on their personal platforms by including affiliate links.

Pay-Per-Click (PPC)

Pay-per-click involves paying for advertisements to increase awareness about your brand. It is a short-term digital marketing type because once you stop paying, the ad is also removed. PPC advertisements can be found on the top and sides of search result pages, mobile app ads, ads before Youtube videos, and ads you see while web browsing. Like SEO, they increase a company's online traffic search.

A typical PPC model entails paying for an ad only when someone clicks on it and lands on your website; you have complete control over the amount you spend on pay-per-click advertising. While some companies obtain desired results after investing a few hundred dollars into pay-per-click, most large organizations spend tens of thousands monthly on these ads.

When setting up a PPC campaign, you can choose whether to promote your ad globally or within a specific geographic area. The ability to tailor locations for marketing is beneficial for brick-and-mortar businesses since they don't have to waste ad dollars on people who live far from their business.

Content Marketing

This digital marketing type focuses on creating and distributing content to a targeted consumer demographic. The material you put into the online world should be consistent, relevant, and valuable to drive profitable customer action. What sets content marketing apart from traditional, spam-laden advertising is its effect on the audience. Your targeted demographic will seek out the content themselves and consume it regularly if you apply the right content marketing strategies.

Be it email marketing, SEO, or social media marketing, the task of creating content falls in every category of digital advertising; your main goal should be to put out quality posts and information. Some examples of content marketing are blog posts, case studies, infographics, ebooks, white papers, videos, and podcasts.

Email Marketing

Despite the emergence of mobile applications, social media, and other channels, email is one of the best advertising techniques and provides significant value to customers and prospects. Email marketers analyze customer interactions and data and create compelling campaigns accordingly, leading to optimal audience outreach.

Several email marketing software comes with analytical measures such as the open rate (the recipient percentage who opened the mail) and the click-through rate (the recipient percentage who opened the email and clicked on the link inside).
Endnote
You can't ensure the success and growth of your company unless you keep up with the latest technologies and trends. With digital marketing, you can run different campaigns that result in valuable outcomes and reach new heights. It's not always necessary to apply every marketing strategy mentioned above, so research and choose the ones that align with your business's goals and vision.